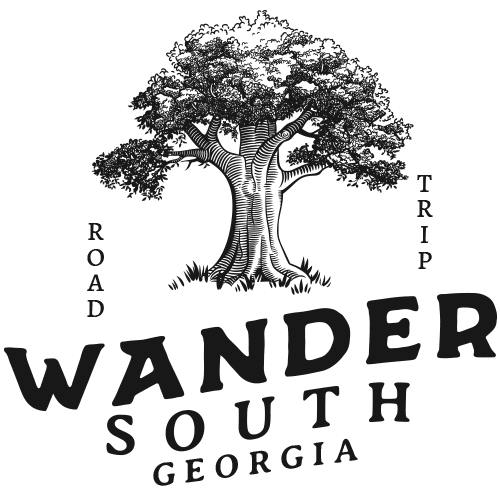 This is part of our Wander South Georgia Week. Be sure to see our full list of our favorite recommendations, places, and trip itineraries from our recent Wander South Georgia road trip. While we spend most of our time wandering mountain peaks and chasing waterfalls, we have been itching to take our wandering spirit on a tour of South Georgia for a hot minute. Recently we got the chance to head south and explore the southern part of our great state. So we hopped in our car and headed south towards Thomasville with the goal of making it to Savannah in a week. We made stops in the Okefenokee Swamp, Saint Simons, Jekyll Island, Cumberland Island, and finally . . . Savannah. So buckle up and follow along. Be sure to check out our full Wander South Georgia Road Trip over on the Explore Georgia blog.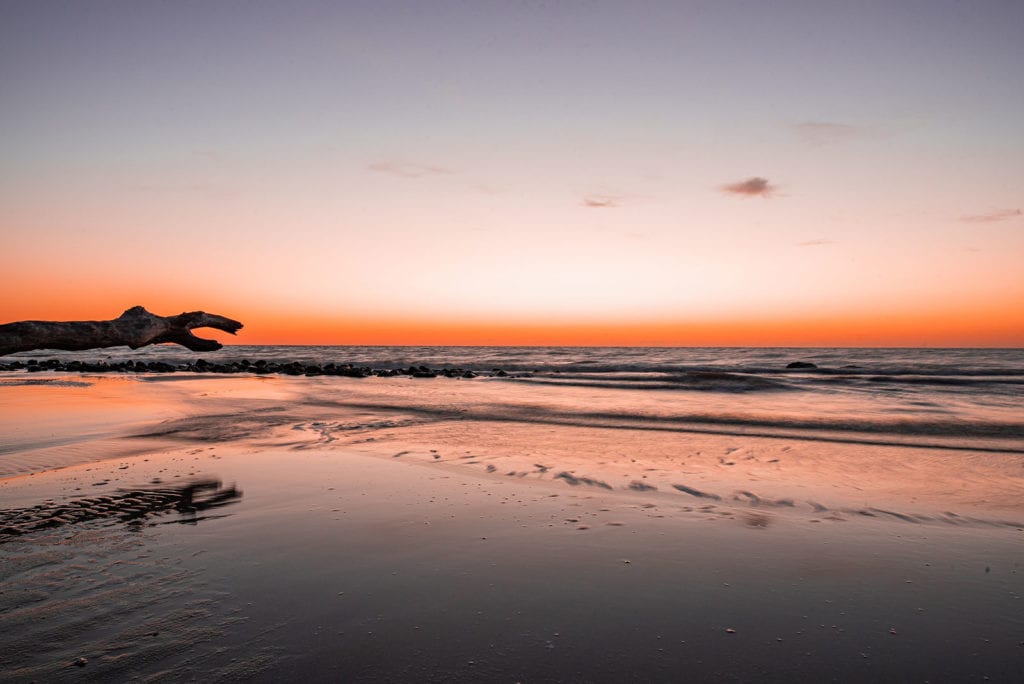 We're continuing along with our Wander South Georgia week as we visit Jekyll Island. After sleeping on the ground next to mating alligators in the Okefenokee Swamp, we were ready for a couple of days of relaxing. We chose to stay at the Jekyll Island Club to do just that. The island has a ton of great hotels, including many on the beach, but we made sitting by the pool a priority so we chose the resort!
It's a relatively small island being only 7 miles long and 1.5 miles wide, making it a pretty self-contained place. You aren't going to find go-karts and all the crazy typical beach stuff on Jekyll but if you're looking for quiet beaches, trails to walk and ride bikes, and generally take it easy, Jekyll is a great option. But first . . . a little history.
Like Cumberland Island, Jekyll Island has a pretty brutal history which is important to learn from. The area in and around the island, originally served as the border between the Guale and Mocama native nations before Spanish colonizers arrived in 1510. From the get-go the indigenous nations in the surrounding areas and on Jekyll Island proper were pulled into conflict with Europeans. Originally they were caught in the crossfire of the warring Spanish and French and later on by the arrival of the English in the 1660s. For over two hundred years, Europeans stayed in near constant conflict with each other, forcing the indigenous nations to retreat south to Florida. 
In 1773 Georgia became a colony, like much of the emerging nation, they relied heavily on slaves before and after the Revolutionary War to build their wealth and maintain their land. It is truly one of the darkest periods in American History and Jekyll Island was no exception. Nearly 50 years after the importation of slaves to the United States was prohibited, the last slave ship landed on Jekyll Island with over 400 stolen people who were forced into slavery. In this period between 1730 and 1860, the plantation era exploited black labor to further it's own internal growth. To get a much better understanding of this history, we highly recommend visiting the Wanderer Memory Trail. This memorial on the south side of the island does a beautiful job discussing the realities of this plantation era while celebrating the strength, resolve, and hope of the black community in the American south. Jekyll Island's Early Years is also a great resource for learning more about the island's complicated past.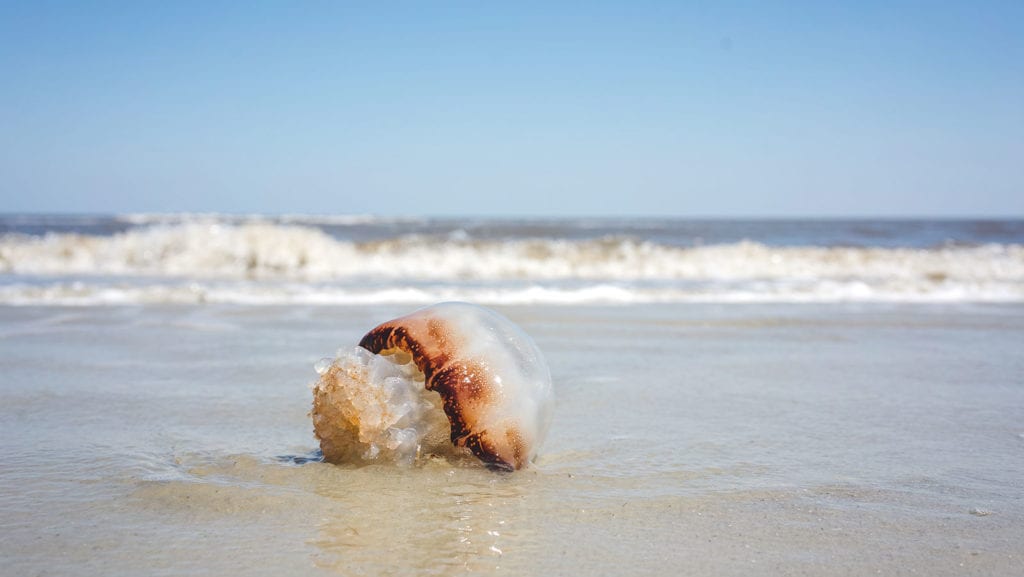 As slavery came to a close and one complicated era ended, a new one began with the arrival of John Eugene Du Bignon, a descendant of the Du Bignon plantation on the island. Along with investors, he was able to purchase the entire island with the goal of marketing the island as a winter retreat for the wealthy. In 1888, what is now the Jekyll Island Club, was constructed with fifty-three members making it one of the most exclusive clubs in the world. Figures like J.P. Morgan, Joseph Pulitzer, the Vanderbilts and Rockefellers all were early members. With names and wealth like that it is no surprise to learn that the Federal Reserve System that we know today, that manages our country's monetary and banking systems and policies, was created during a secret meeting by club members in 1910 on the island. In 1904, Munsey's Magazine called the Jekyll Island Club "the richest, the most exclusive, the most inaccessible club in the world."
In 1947, the island was sold to the state of Georgia for use as a State Park, making it accessible to all Georgia citizens for the first time since the native nations enjoyed it's unspoiled beauty. 
Again, we stayed at the Jekyll Island Club. After a night of being in a tent next to alligator mating, we wanted something . . . how shall we say . . . fancier. The Club has served as a set to notable movies like The Legend of Bagger Vance while movies like X-Men: First Class, Glory, and Live By Night were shot on the island. The Club has big wrap around porches, a beautiful pool, and spacious rooms. It was the best part of our week long road trip and we wish we had it in our budget to stay here a whole lot longer. Our hunch is we wouldn't have left the pool for a week if it was an option!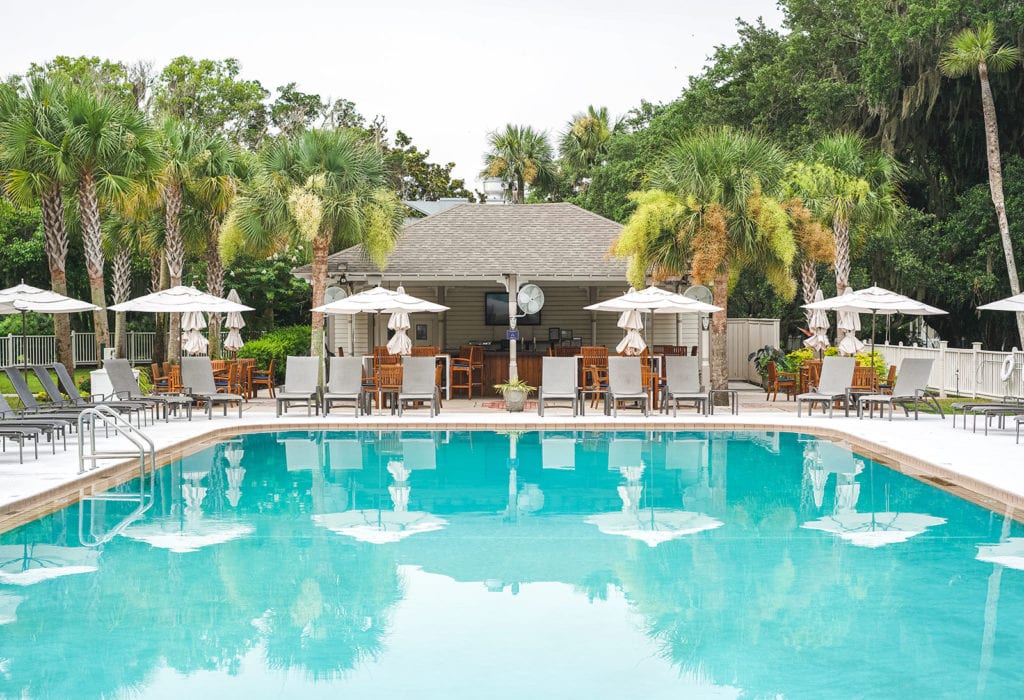 Driftwood Beach, Shark Tooth Beach, Glory Beach, Georgia Sea Turtle Center
Two places that you absolutely can't miss are Shark Tooth Beach and Driftwood Beach. We recommend doing Shark Tooth as close to low tide as you can and Driftwood Beach for sunrise. Shark Tooth Beach has about a mile long hike through a marsh while Driftwood is a short walk from the parking area. 
On Shark Tooth Beach, if you are patient enough, you can find prehistoric shark teeth! We've been multiple times and never not found at least one. The area used to be the bottom of the ocean and so anytime the tide rolls out, you can find teeth that have been buried for centuries!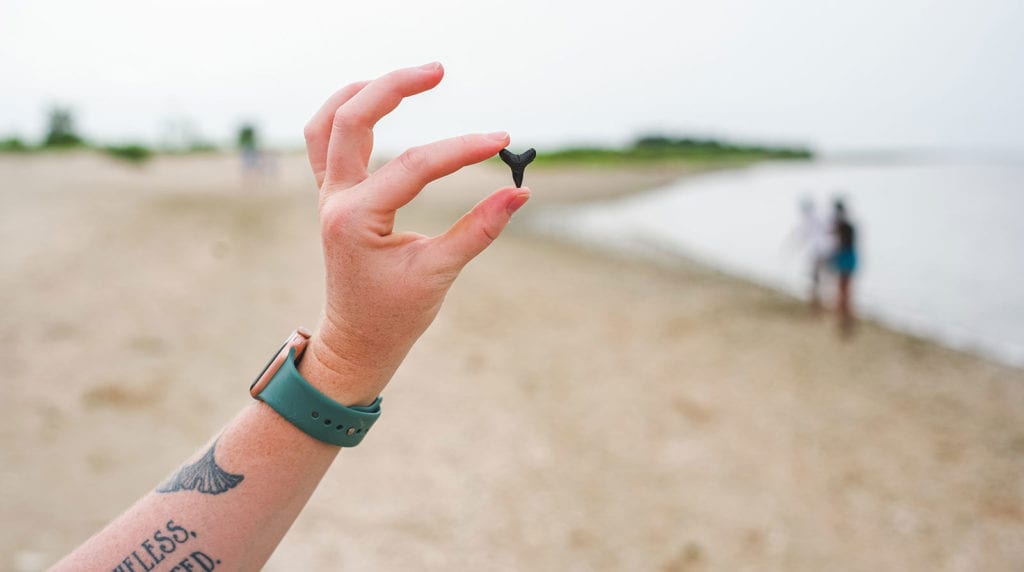 Driftwood Beach, on the other hand, looks like something out of Jurassic Park. The beach used to be a maritime forest but after decades of erosion now has it's own strangely unique vibe. We highly recommend visiting Driftwood Beach for sunrise. Sunset is great but the beach faces the east making sunrise the ideal time. Plus the gnats, bugs, heat and humidity that South Georgia is known for aren't quite at full force yet!
If you decide to leave the pool, you have to rent some bikes and explore the island on two wheels. A short 10 minute bike ride and you can be at Glory Beach (where they shot the movie Glory), downtown Jekyll Island for all kinds of dining and shopping, or the Georgia Sea Turtle Center (a great spot for kids).
The Wharf, Zachary's Riverhouse, The Pantry, Wee Pub, Tortuga Jacks
Eating on Jekyll is a little bit of a challenge. There are some really good options but there are way more people than restaurants; you're usually looking at an hour plus wait at most spots. For dinner, we kept it really simple and ate at the club restaurant The Wharf. Here you can catch the sunrise as it sets over the marsh. It's hard to go wrong with their Shrimp & Grits and a nice sunset cocktail on the pier after a long day of wandering! Zachary's Riverhouse is a short drive away as is Tortuga Jack's which is on the beachside. 
Saint Simon's, Cumberland Island, Brunswick
Do yourself a favor, if you're anywhere in the orbit of Jekyll, drive 15 minutes out of your way and eat at Southern Soul BBQ. Honestly we would drive hours out of our way to eat here so 15 minutes is nothing. On top of that, Saint Simons is worthy of it's own visit due to how great it is! Get the Knuckle Sandwich, Brisket, Pimento or Burnt Ends (or all of the above) and thank us later. Also don't sleep on their collards, slaw, Brunswick stew or a paper sack of fried green beans.  If you decide to stick around Saint Simon's for the afternoon (or the day), they have a really great waterside pier with a historic lighthouse. Saint Simons also has some great shopping and food. Sal's Pizza is one of our absolute favorite pizzas of all time, On The Fly Outfitters is your go to source for all things outdoors and fishing, and Righton Books is owned and run by the family that taught me a lot about how to run a retail business years ago.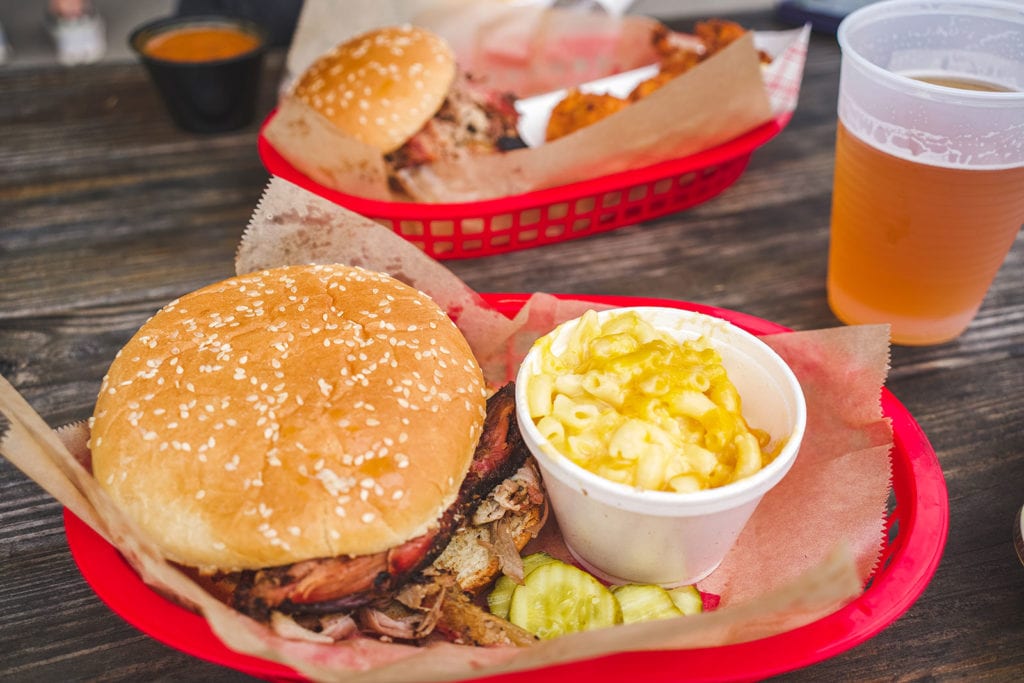 There are a ton of nearby islands surrounding Jekyll that are worth visiting but Cumberland Island is at the top of our list. It's only an hour away so you can leave in the morning and be back in the afternoon. Brunswick has a great brewery in Silver Bluff, Richland Rum Distillery and one of our favorite seafood spots in Mr. Shuck's.