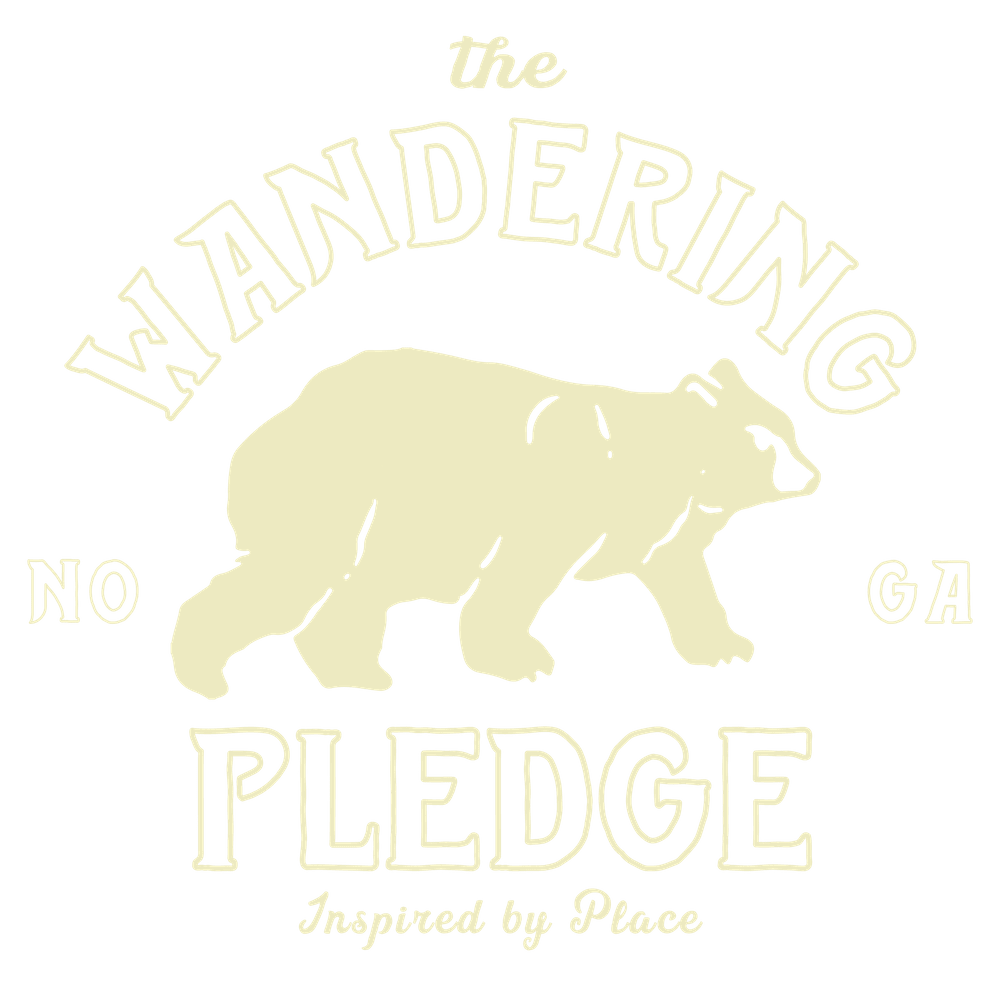 Commit to wandering lightly and help us leave this place better than we found it by taking the Wandering Pledge and by sharing with your friends.
I PLEDGE TO BE A RESPONSIBLE WANDERER. WHEN I DO WANDER TO NEW PLACES, I WILL LEAVE THEM BETTER THAN I FOUND THEM.
I WILL CLEAN UP AFTER MYSELF AND MY FURRY FRIENDS WHILE LOOKING FOR OPPORTUNITIES TO CLEAN UP AFTER OTHERS.
I WILL OBEY ALL POSTED SIGNAGE, INSTRUCTIONS, AND TRAIL MARKERS WHILE STAYING ON TRAIL AND WITHOUT PUTTING MYSELF, OTHERS OR THE ENVIRONMENT AT RISK.
WHEN I TAKE PHOTOS, I WILL NOT COMPROMISE MYSELF OR THE ENVIRONMENT IN EXCHANGE FOR SOCIAL MEDIA LIKES.
I WILL BE CONSIDERATE OF OTHERS SO THAT MY EXPERIENCE DOESN'T IMPINGE UPON THEIRS AND WILL OFFER HELP GENEROUSLY WHEN NEEDED.
WHEN I BUILD A FIRE, I WILL NOT BURN TRASH AND WILL BE SURE THAT IT IS FULLY EXTINGUISHED BEFORE I LEAVE.
I WILL NOT LEAVE MY MARK WITH GRAFFITI OR CARVINGS AND WILL LEAVE WHAT I FIND BEHIND.
WHEN NATURE CALLS I WILL BE THOUGHTFUL ABOUT WHERE I ANSWER IT, STAYING AWAY FROM TRAILS AND WATER SOURCES.
I WILL BE RESPECTFUL TOWARD THE PEOPLE THAT CALL WHERE I WANDER HOME, REALIZING THEY HAVE BEEN LOCAL STEWARDS FOR GENERATIONS AND I AM JUST PASSING THROUGH.
I WILL BE PREPARED FOR ALL CONDITIONS, ALL POSSIBILITIES, AND ALL ADVENTURES.