We recently took a quick trip over to Cartersville, Georgia, and wanted to share our thoughts and recommendations on this awesome town. Cartersville is home to tons of historical landmarks and outdoor attractions. No matter where you like to wander, or what you're into, you will find something engaging in Cartersville. 
For this guide, we are sharing our favorite places we ate, shopped, and wandered in our visit, along with some spots we've visited on previous trips.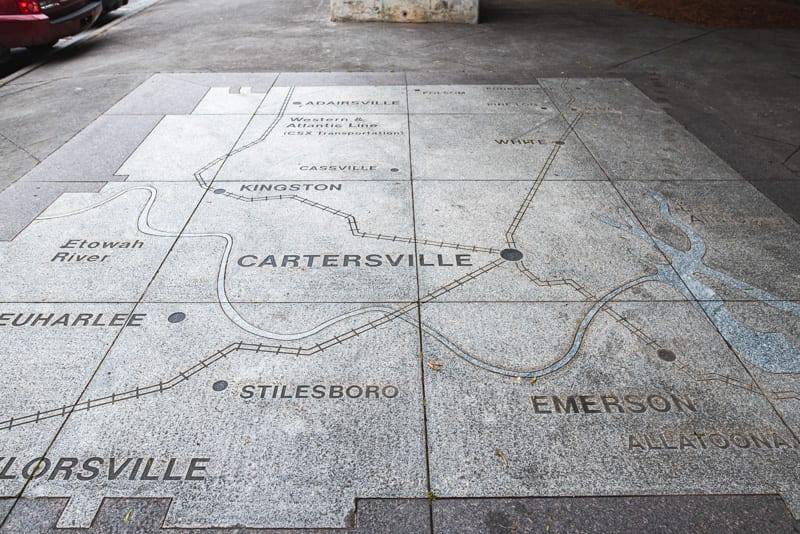 Cartersville is located about an hour Northwest of Atlanta, situated between Marietta and Rome; and just off the shores of Lake Allatoona. This makes it convenient for a quick getaway from the big city, or even a great spot to spend a weekend.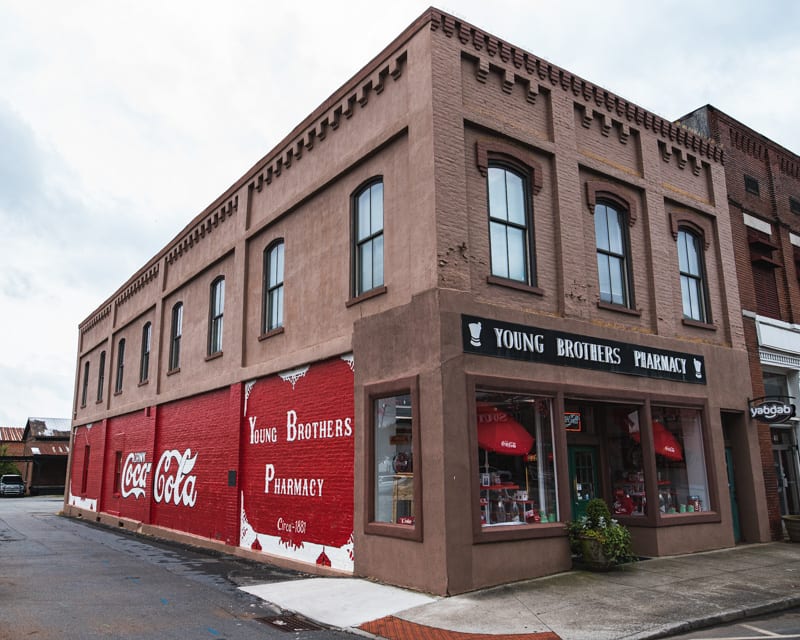 Among the many historical attractions in Cartersville, the Young Brother's Pharmacy is one that you would be hard-pressed to miss while driving through town! This gigantic Coca-Cola mural has actually been recognized as the world's first outdoor painted Coca-Cola advertisement. It was completed in 1894 and has seen several layers of paint since. In 1990, the sign was recognized with the Georgia Trust Award for Preservation. In the restoration of the sign, 25 layers of paint were removed before the restoration of the original sign could begin. Young Brothers Pharmacy is still an active and fully functional pharmacy today.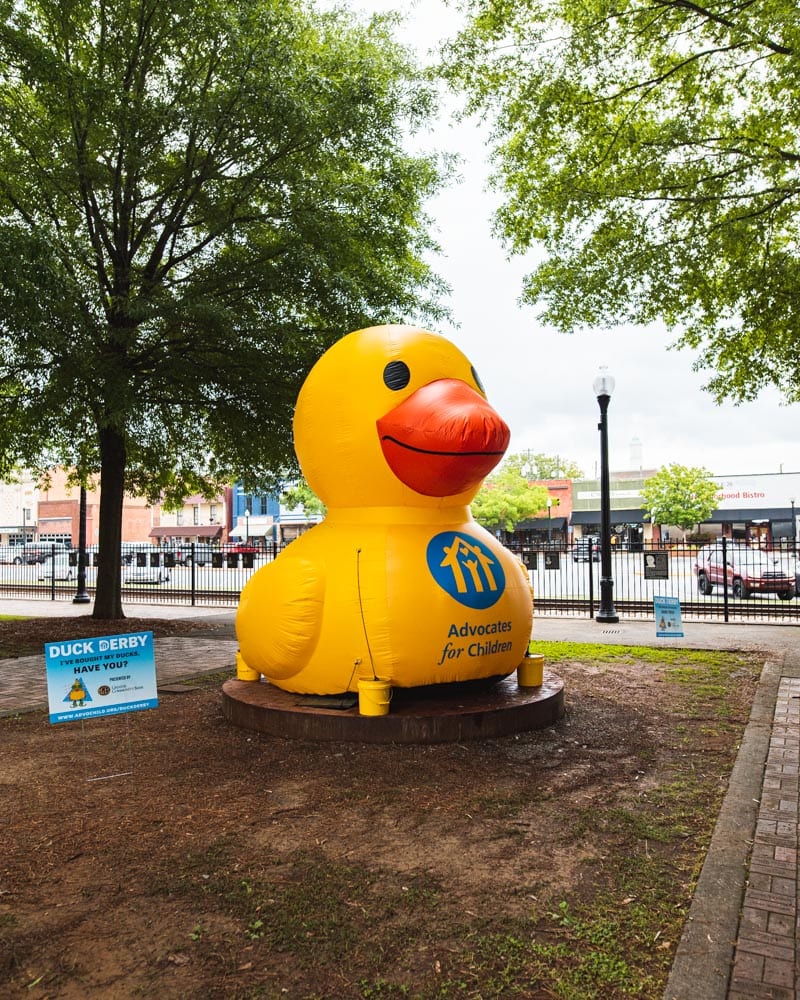 Red Top Mountain State Park, Cooper's Furnace, Pine Log WMA, Etowah Indian Mounds, Booth Western Art Museum, Tellus Science Museum, Bartow History Museum
Cartersville offers a ton of different parks and recreation areas depending on what activity you're looking for. There are way too many choices for just one day, so plan on picking your top one or two, or staying for a few days to make the most of it. 
On this trip, we stopped in at Red Top Mountain State Park, which has loads of activities to offer on its own. Situated just outside of town, on the edge of Lake Allatoona, Red Top offers miles of hiking and biking trails as well as a paved trail behind the visitors center that follows the shoreline and visits an 1860's homestead. Since it's on the lake, there are also plenty of spots for swimming, kayaking, boating, and more.
On this most recent visit, we were short on time and it wasn't a particularly beautiful day, so we decided to take a quick walk around the paved shoreline trail. While it may not take you deeper into the woods like some of the other trails, this was still a beautiful trail and a great way to experience the park.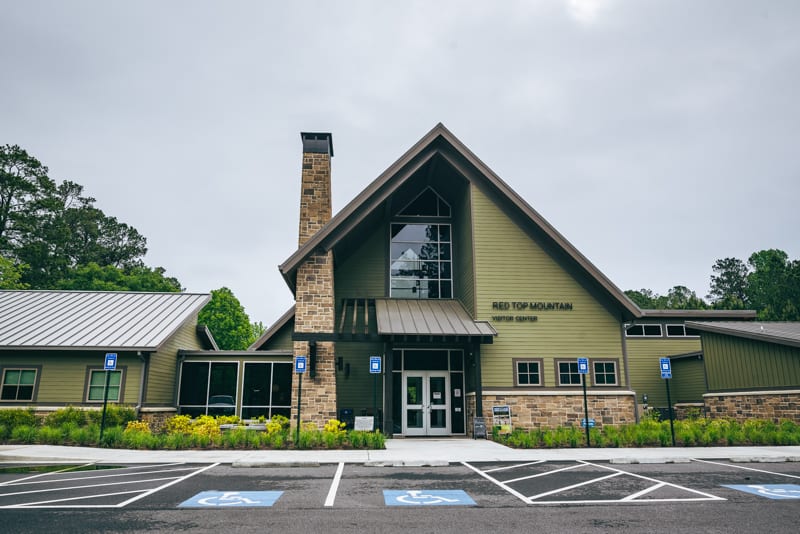 In addition to Red Top Mountain State Park, Cartersville has many other parks and recreation areas that may suit your needs. The Pine Mountain recreation area is another popular choice for hiking and biking. With two loops to choose from, this spot has several miles of trails that wind across the mountain and will bring you to the highest point in the city. These trails are a little more rugged than those at Red Top and are geared more toward those looking for something a little more rigorous.
Pine Mountain also now offers a connector trail to the nearby Cooper's Furnace Day Use Area. Coopers Furnace is a great spot to relax and bring the family for a picnic. This site houses remnants of Georgia's iron empire from the 1800s. There is an old iron forge that has been preserved, plenty of picnic tables, a playground, and a nature trail.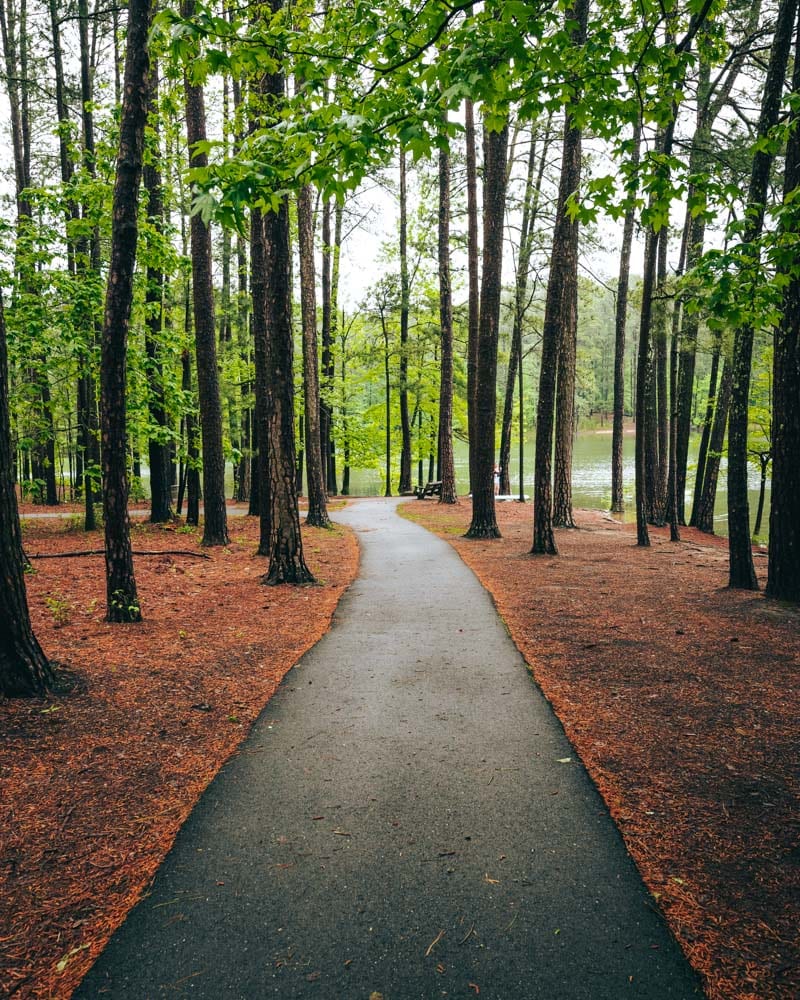 For something more historical and educational on the list, Cartersville is home to several amazing museums and historical sites. Sticking to the outdoors, we highly recommend visiting the Etowah Indian Mounds while you're in town. This site is 54 acres of protected Native American grounds. There are six large mounds, some protective measures, and even the remnants of an old plaza. 
If you visit during bad weather or just need some time indoors, Cartersville hosts several world-class museums as well. We highly recommend a visit to the Booth Western Art Museum. This incredible museum houses several different galleries and a plethora of contemporary Western artwork. Feel free to explore this 120,000 sq. ft. museum at your own pace, or follow along with one of several tours offered. 
If art isn't really your thing, or you are more curious about the world around us, the Tellus Science Museum may be a better fit. The Tellus center, also sprawling 120,000 sq. ft. showcases archeology, transportation technology, and space exploration. Among the viewing exhibits, there are also some hands-on experiences that are always a hit with the kids. 
City Cellar and Loft, Ate Track, Swheat Market, Drift Nutrition, Appalachian Grill, Blue Sky Outfitter
After a day of exploring everything Cartersville has to offer, you will probably have worked up an appetite. Thankfully, there is no shortage of great places to grab a drink or a bite to eat. We were recommended towards Ate Track Bar + Grill last time we were in town and it didn't disappoint. This cool little rock 'n roll themed restaurant is packed with nostalgia from yesteryear. This place is bursting at the seams with vintage stereos, posters, signs, and music memorabilia. Top off an amazing atmosphere with some awesome food, and you've got a winning combo.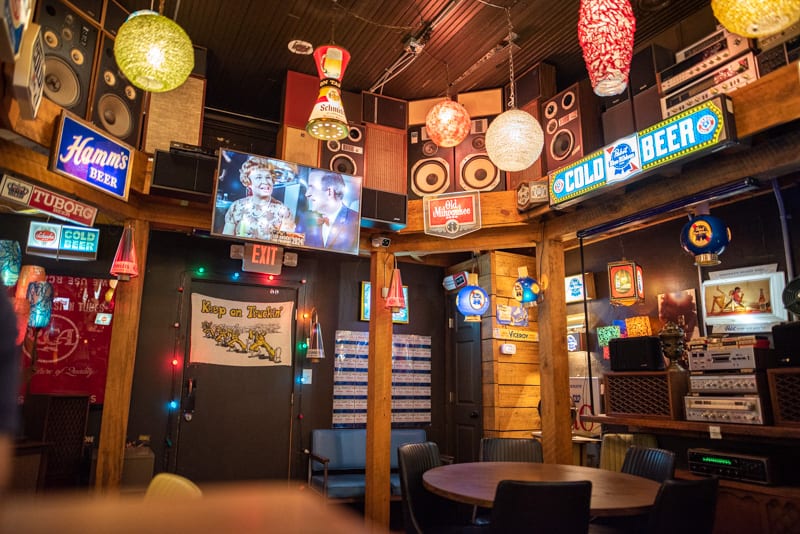 Now we know that jamming to the '80s while you eat isn't everyone's style; not to worry, Cartersville has plenty of options. The Swheat Market Deli is your traditional lunch deli with some amazing sandwiches, salads, and some savory options from the grill. For some good southern fare, check out City Cellar and Loft, which has a great selection of comfort food and classic cocktails. On our way into town, we needed something to hold us over until lunch; so we stopped in at Drift Nutrition for some energy tea and a shake. The truth is, there is no shortage of great places to grab a bite in Cartersville, it would take us several days, and a few extra pounds, to try them all.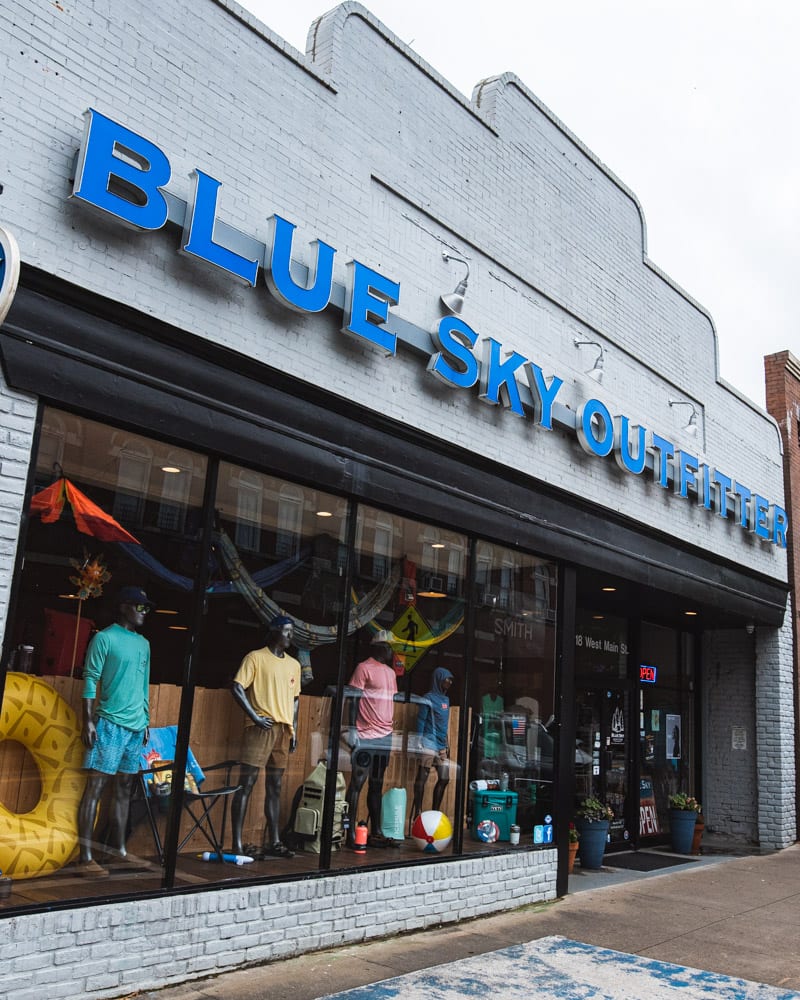 We would also suggest leaving sometime in your schedule to walk around the downtown Historic District. Here you can find historic neighborhoods, museums, and a few theatres. Many of the buildings in the historic district have now transitioned into shops where you can find just about anything. From antiques to collectibles, handmade crafts, fine art, clothing, aromatherapy, and more, you've got your bases covered. If you are in need of somewhere to gear up before heading out on the day's adventures, we highly recommend stopping in with Blue Sky Outfitter. The folks here are super friendly and helpful when you are in need of some new outdoor gear, or even just a fresh set of clothes. 
We thoroughly enjoyed our visit to Cartersville and look forward to coming back. Realistically though, we need several days to explore everything this town has to offer. We would suggest grabbing a hotel or campground for a night or two to make sure that you have ample opportunity to fit everything in!