We are going to go out on a limb and say that White Birch Provisions is categorically, hands down, the best coffee shop in all of North Georgia. I know that's a big statement. But it's 100% true and 100% validated by the entire Wander North Georgia team.
In our exploring around North Georgia, we have come across some really good spots and even a few great ones but we still come back to the one in our own backyard, White Birch Provisions.
What makes White Birch great? Let's see. There is the warm and inviting atmosphere. There is the great staff led by manager Ivy Arends. They have insanely tasty baked goods made fresh daily. They have a wine cave inside. They have a great collection of cigars. They have home made ice cream, take home casseroles, a variety of from scratch soups, and a whole room dedicated to gourmet foods so good that you didn't know you wanted until you tried them.
White Birch is not your typical coffee shop as you can see from the list above. It's part gourmet grocery store. It's part wine shop. It's part coffee house. It is also our second home and where Wander North Georgia really got started.
In February of last year, two couples, the Brown's and the Scott's randomly met in downtown Clayton, Georgia. Both couples had recently moved to North Georgia after years of coming up on the weekends and for family vacations. After finding out how similar their stories were over a cup (or a couple cups) of coffee, they decided to take the business plan they had sketched out on the proverbial napkin and make it a reality.
We have been going back multiple times a week ever since then.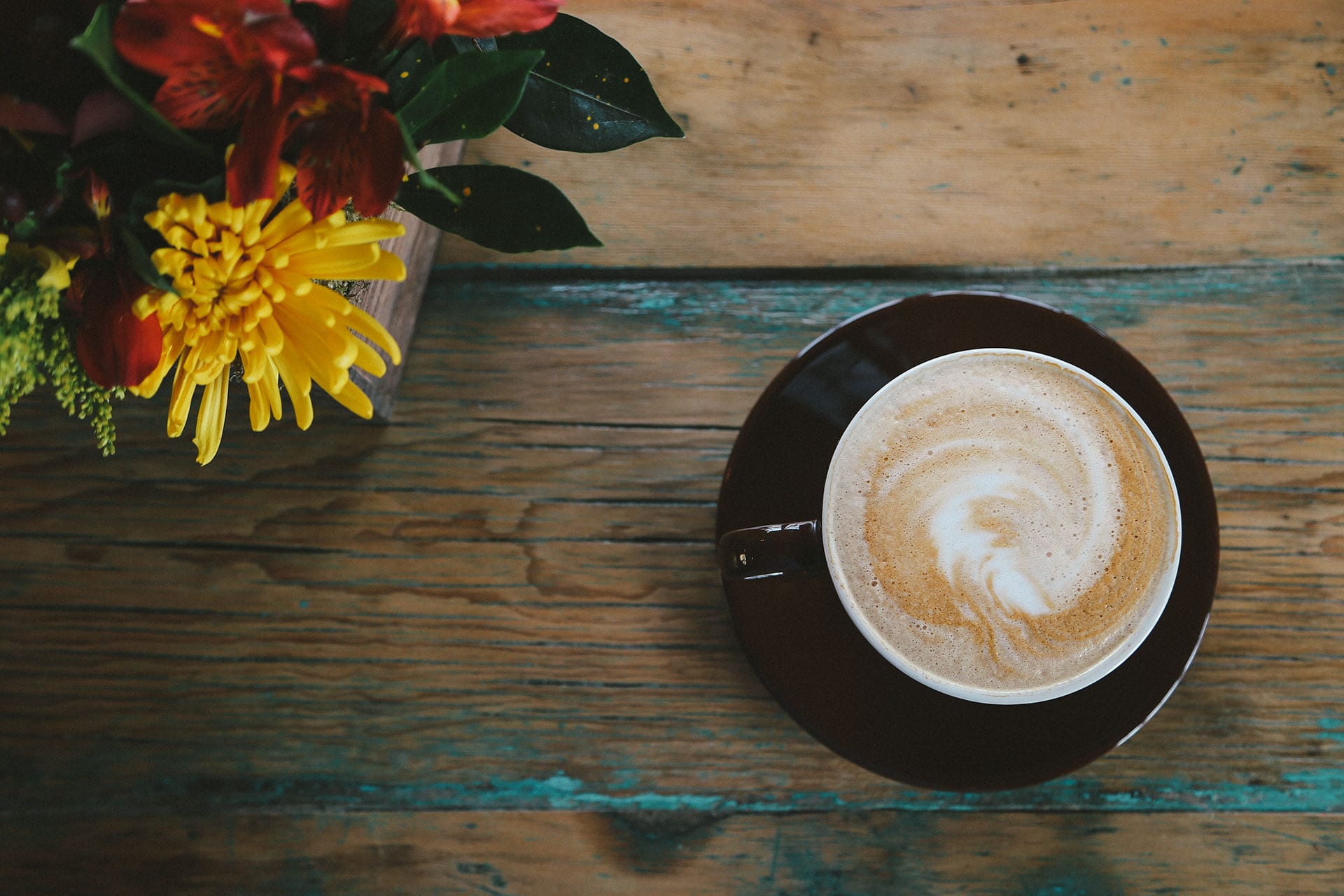 The store is owned by Chuck and Brenda Patterson, who also own and run the charming White Birch Inn up the street. The store is anchored by Ivy Arends, who as with anyone who makes your coffee daily, quickly began to feel like an old friend. Ivy is one of those people that whenever you talk to her, no matter what her personal mood might be, is always smiling and asking you all kinds of questions about your day. Generous and genuine are words that come to mind. And like with any good small business, Ivy knows the personal drinks of nearly all the locals. Before the front door can shut, my drink is usually well underway.
The coffee shop portion of White Birch Provisions takes up the lower floor (and loft above). They are a full coffee bar so they have coffee, espressos, cold drinks and that fancy pumpkin spice drink that is all the rage. They proudly serve the award winning Cool Beans Coffee out of Atlanta.
This isn't one of those hipster coffee shops where they spend more time doodling latte art than they do making good coffee. This is the kind where it's warm and cozy and you want to spend an afternoon listening to the rain outside. There are a few tables downstairs to go along with their free WiFi and a couch and a series of tables upstairs in the loft below their "Regulars Wall" that feature all their regular customers (we're on it!) and the"Community Board" highlighting all the area events. It's the perfect place to hang out by yourself and read a book or to meet a client for a meeting. We do both often.
What sets White Birch apart are the fresh baked goods. Cookies, scones, breakfast bars, and muffins cover the counter top. All of them are delicious. On Saturdays, they have fresh baked bread to take home with you. They recently started making take home casseroles to go along with their soups so if you're in town and want an easy dinner, mix and match a combination out of the cooler downstairs.
On the downstairs floor, past the coffee bar, they have two rooms. One for wine and cigars and the other for gourmet food.
The wines are displayed gorgeously on a wall and feature a ton of local choices from Rabun County and across North Georgia. They even have provided a notebook and journal of all the wines from their own personal experience to help you pick out the bottle that fits your taste and budget. I'm not much for cigars but if you are, they have plenty to choose from in their humidor.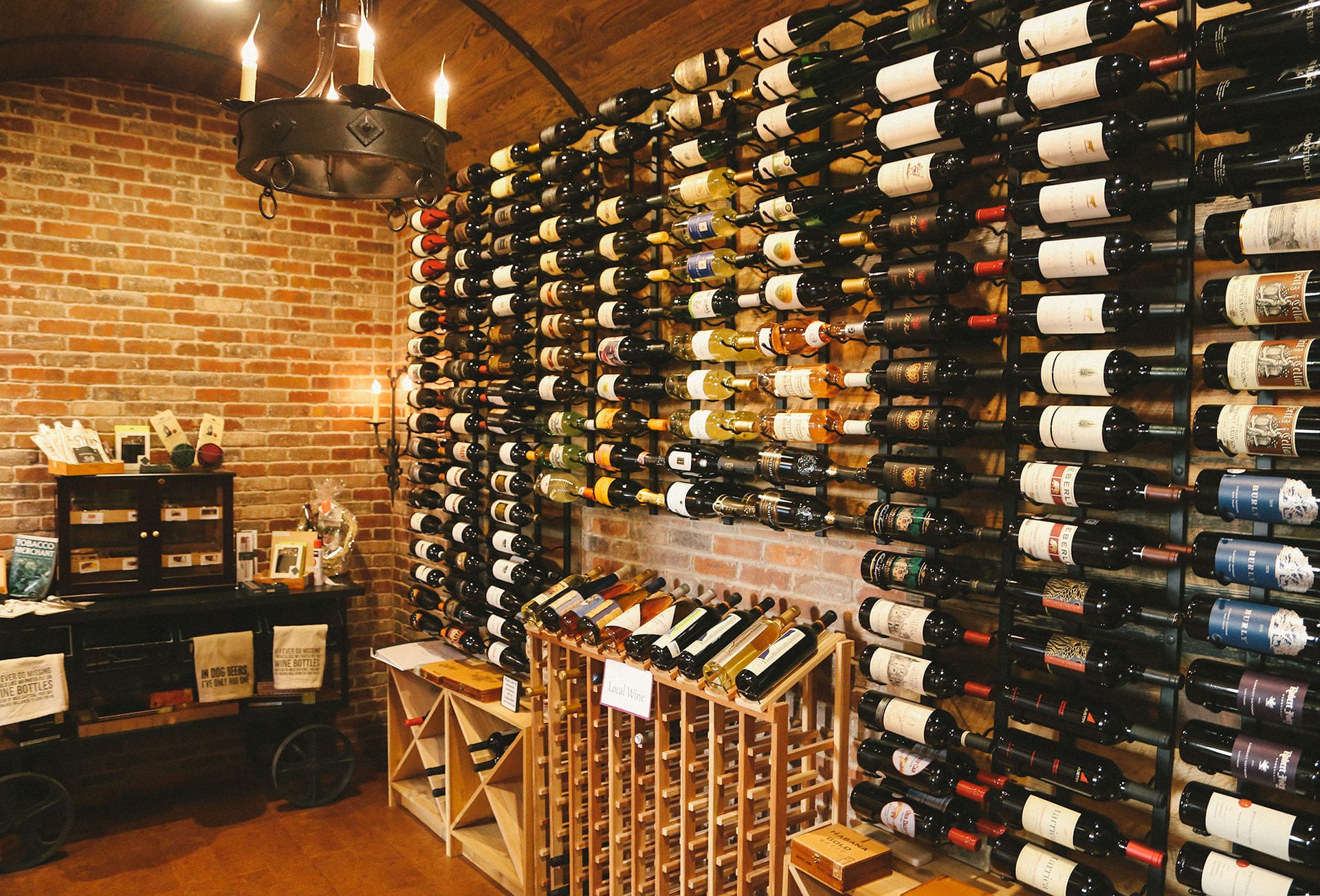 Across the hall is a room full of locally made honey, made in Georgia snacks and other gourmet foods. Our recommendations are the chocolate truffles, one of the many cheeses in the cooler, or the pretzels. Everything is amazing and we keep finding new stuff to try.
Whether you're a local or a visitor, you should be stopping by and enjoying all that White Birch Provisions has to offer. Get your Pumpkin Spice Latte or get your plain black coffee. Get a raspberry breakfast bar to eat for breakfast or get a green bean casserole to eat for dinner. Grab a bottle of wine, some fancy crackers, and some cheese and have a picnic on Rabun Bald.
White Birch has a ton of options, even better service thanks to Ivy and her team, and the warmest and most inviting coffee shop in all of North Georgia.