Note: Our Wander Far From Home series is in no way sponsored or compensated. What you see here is our own personal opinion based on our wandering beyond the state of Georgia. If it shows up here, it's because we found it, liked it, and wanted to tell others about it. We do have an Airbnb referral code we'll post at the bottom.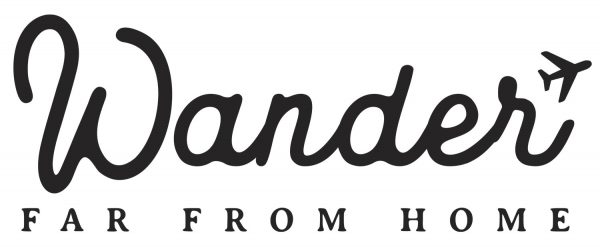 About 10 years ago we stumbled into Marshall North Carolina. At the last minute on a busy fall weekend, we decided we wanted to go to Asheville. Unfortunately there weren't many Airbnb or hotel rooms available and what was available was twice as expensive as it normally is. So we started searching around the outskirts of town. We found this cute Airbnb called the Marshall House, booked it, and immediately fell in love with the city.
In many ways, Marshall North Carolina is like many small towns in the mountains. Sleepy and quaint in all the right ways. On the surface, Marshall looks and feels like so many other places. But the second you poke around you immediately realize you are somewhere special.
The best way that I can describe it is that it feels like the old tv show Northern Exposure. I know that is a dated reference. But if you remember that show, Marshall is pretty damn close to that with a layer of Southern hospitality on the top.
Here is a good example of it's Northern Exposure-ness.
As we pulled into town, we saw a guy in the window of the radio station downtown on Main Street. The window is full glass from floor to ceiling and this guy was DJing like his life depended on it. Bouncing and bobbing and tinkering up and down. Most of the other store fronts were closed up or sat empty and here is this little local independent radio station hanging on. We found the channel and were so blown away with how good it was that we sat in the parking lot of the Airbnb listening to the radio station.
The Airbnb we stayed at was called the Marshall House. Built in 1903 as a private residence, it sits up on a hill overlooking the town and the French Broad River. To enter we had to drive under part of the property and through a vine lined "tunnel". As we swung around into our parking spot, a massive wood lined porch with stone columns, antique lights and curtains hung.
It was designed by the supervising architect of the Biltmore Estate and is now run as a bed and breakfast multi-room Airbnb by owners Kerstin and John. Kerstin is a painter and teacher and John serves as the innkeeper and does woodworking when he's not managing the property. They're both super interesting and kind people and one of the highlights of going back to Marshall for us is always catching up with them.
The Inn itself is just about perfect as it blends historic and modern effortlessly. A fireplace in the common area that is perfect for winter bourbon sipping, the aforementioned porch for warmer summer nights, stairs that creek and wind, and decor that is mid-century modern while not pretentious. We have fallen in love with Room #3 and always book that one but they have a total of 4 rooms to choose from.
We asked for some recommendations for lunch and dinner and John gave us a ton of options. We decided on Sweet Monkey which was awesome. I only regret that we didn't get photos. The owner, Hollie, took our order and we got into conversation about her business and how she ended up in Marshall. Like a lot of folks that call Marshall home now, she moved over from Asheville (about 20 miles away) a few years back. As Asheville has grown more and more and buildings have gotten taller (and more expensive), a lot of the creative class has left Asheville to get back to the quieter side of mountain living. Having been to Asheville and Marshall many times, it's hard not to see the appeal of the latter over the former.
While talking to Hollie, she told us about this amazing festival that happens every year. And if I gave you a thousand guesses as to what this little quiet mountain town would celebrate, you wouldn't guess it. But every June, Marshall hosts the Marshall Mermaid Festival! Go figure! While we haven't been able to time a trip just right to attend, everyone we've talked to there says it's one of the best events.
Other restaurants we recommend are the Star Diner (a bit higher end but fantastic), Zuma Coffee (for morning coffee and pastries & live music), Madison County Brewing Company (for beer and snacks) and Main Street Cafe (for breakfast).
One of the big reasons we love Marshall is that it is so close to a few of our favorite outdoor places in Western North Carolina. Three of them are kind of clustered together so we'll just talk about them all at once as they are a perfect day trip from Marshall. I'll give them to you in the order that we like to do them in.
First up, Max Patch.
One of our favorite spots in the entire world. Max Patch is a massive grassy bald almost to the border of North Carolina and Tennessee. The Appalachian Trail runs through it but it is a great spot for a day hike. It sits at over 4,000 feet tall and offers 360 degree panoramic views of the area. Because it's huge and grassy at the top, it makes for an awesome picnic spot. And if you're into astral or night photography, this is as good a spot as any for it. While a lot of people camp at the top, we highly recommend not doing that. If you're going to camp, go down the other side of the mountain and away from the trail to camp in one of the larger backpacking sites. If you have kids, be sure to bring a kite and blanket and make an afternoon of it!
When you're done at Max Patch, head towards the Paint Creek Recreation Area outside of Hot Springs, NC. If you have kids, this is a must as there is a great little road side swimming hole that will keep them entertained for hours. There are a series of campgrounds back in here as well if you'd prefer to camp versus an Airbnb or cabin rental in Marshall.
Lovers Leap is also a popular hiking trail nearby and our friends at Asheville Trails have all the details.
When you're done hiking and wandering for the day, we recommend ending it at the Hot Springs Resort & Spa. Here you can rent a hot tub fed by natural mineral water along the creek. We always try to time this for dusk as it makes for a great end to a day outside. Tubs run $40-$50 an hour which isn't cheap. Especially considering the spa has seen better days and could use some small renovations and sprucing up. But the staff is always awesome and we don't go to Hot Springs without stopping here. Be sure to request a hot tub by the river and again, our recommendation is to aim for dusk as it's insanely beautiful.
If hot tubs aren't your thing, there is a sandy beach at the spa that is open to the public. The water is cloudy and silty but the kids can run around on the beach.
After your soak, check out Spring Creek Tavern for cold beer and burgers. The Iron Horse is also good and will hit the spot. And if you're in need of any outdoor gear, check out Bluff Mountain Outfitters.
As you head back into Marshall, be sure to check out the island. Marshall High Studios is an artist collective there along with a nice playground there. The island makes for a nice spot for a walk along the river before you call it a day.