This blog is based on our visit to Sweetwater Coffeehouse during our recent trip to Helen, Georgia. If you would like further recommendations on places to eat, play and stay, please check out our full Weekend Guide to Helen, Georgia. 
Everyone has their list of favorite coffee shops, right? It might be hard to choose that absolute best one, but you definitely have a top 3-5 choices. Well, meet one of our top contenders. To some locals, this will be no surprise at all, but if you haven't already been to Sweetwater Coffeehouse, you're truly missing out. 
Sweetwater is located on the side of Highway 17, right in the middle of Sautee. If you have ever driven to Helen through Clarkesville, you have passed right by it. This quaint little coffee shop is tucked into the trees just across the street from the iconic Old Sautee Store. If it weren't for the sign on the side of the road, you could easily pass right by without even knowing it. 
But let me tell you, not stopping in would be a mistake. This place has some of the best coffee around, with a top-notch atmosphere and some incredible local pottery.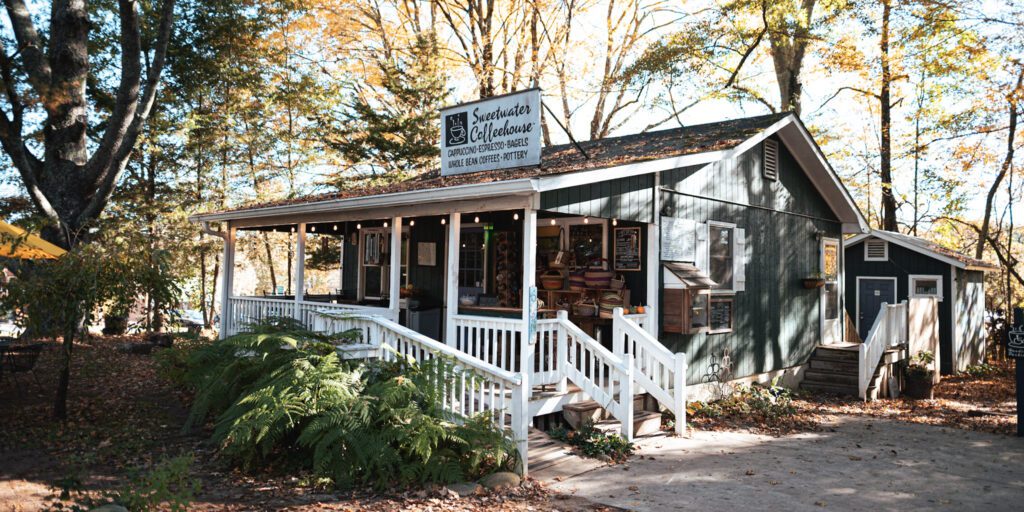 This place has been a staple in the Sautee Valley since it started back in the 1990s, growing its following ever since. Now, it wouldn't be a great coffee shop without some good coffee right? Not to worry, they offer an endless variety of flavors and roasts, with several seasonal options as well so that you can try something unique each time you visit. The best part is that their coffee is all organic and fair-trade from Thanksgiving Coffee Company. I tried the salted caramel latte on this trip and it was definitely a hit. In addition to their fantastic coffee selection, they have several fresh-baked "yums" if you need a bite to eat. The muffins make for a great snack, but the quiche is also amazing if you need a bit more to eat.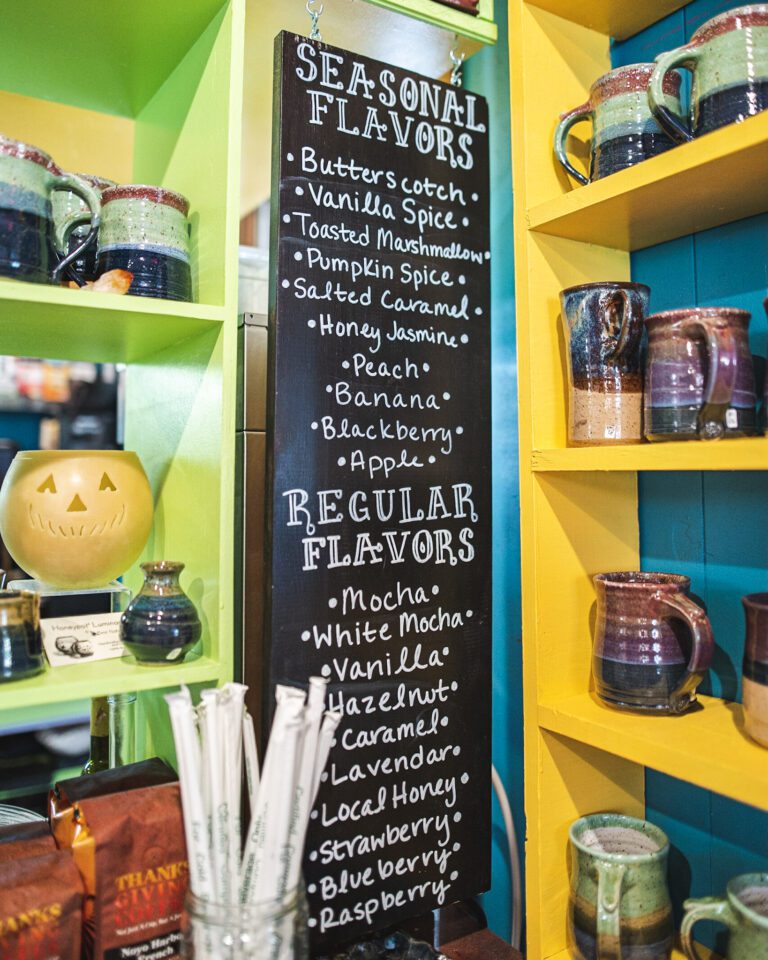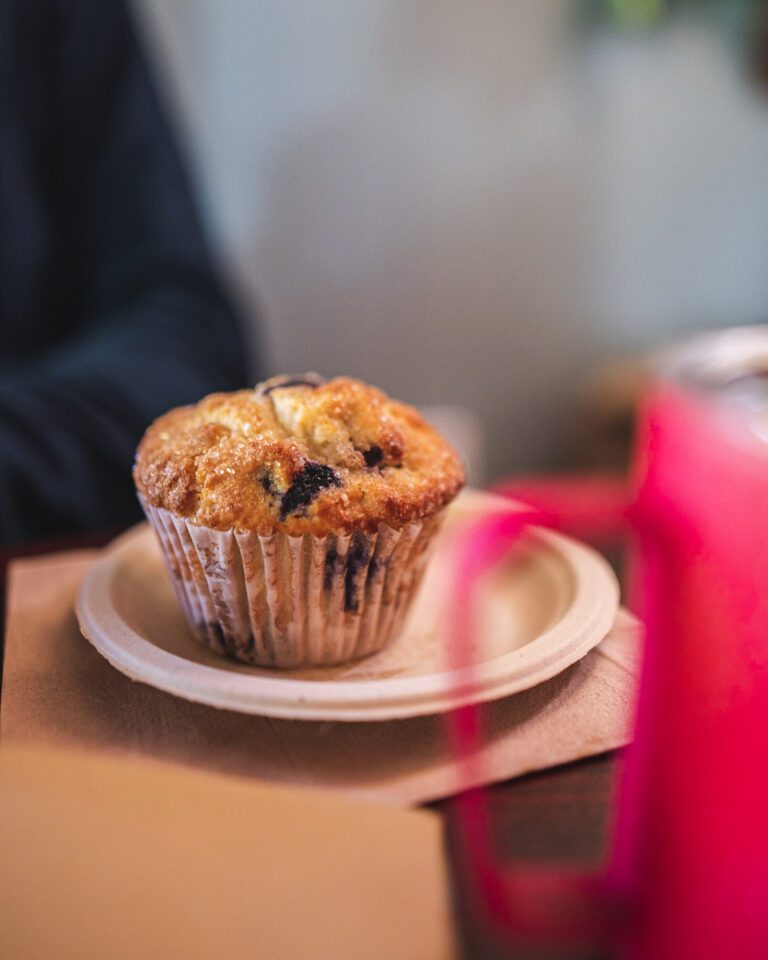 While you wait on your coffee and baked goods, there is a beautiful selection of local and hand-made items to browse, most notably, a huge selection of exquisite pottery pieces from The Willows Pottery. The Willows is made up of Ben and Betsy Dockins, two incredibly talented and local potters, who have taken ownership of Sweetwater Coffeehouse and aim to carry on its legacy. On the pottery side of the business, you will find an outstanding selection of mugs, jugs, and other functional pieces. They focus largely on functional pieces such as dinnerware, serving pieces, and some stunning sinks. 
In addition to the pottery from Ben and Betsy, you will find a variety of items ranging from jewelry to baskets and soap from over 20 different local makers. There are truly too many unique items to cover in this blog, so please go give them a look for yourself.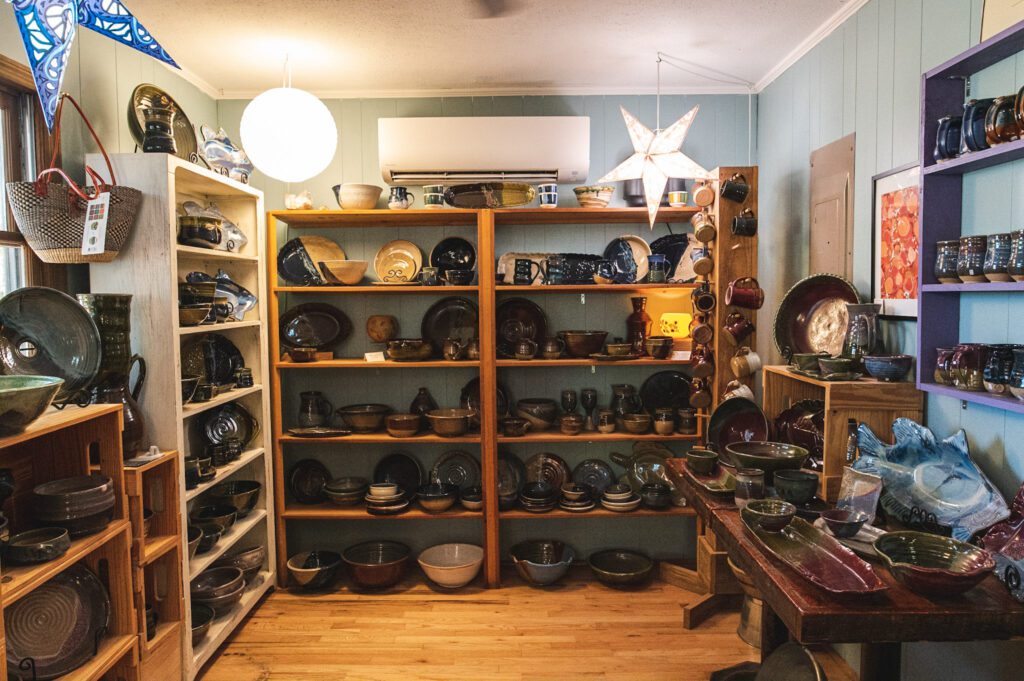 Sweetwater Coffeehouse is a fantastic spot to grab a cup of coffee, sit on the porch, and unwind in the valley. We really admire what they have created here and hope you go give them a look! If you happen to be passing through the Sautee area on your way into Helen, please check out our weekend guide for the best things to see and do in town, otherwise, this little gem is worth the trip all on its own!