Recently, our family hopped in the car and headed to Northwest Georgia. Having never spent any substantial time in that part of our state outside of driving through to Chattanooga, we booked an Airbnb and planned on spending a few days exploring the area. We really didn't have an agenda outside of wanting to go to Cloudland Canyon State Park and visiting Rome, Georgia. But as we got a few minutes outside of Rome, we decided to pull up a map and see if there was anything nearby. We saw a place called Cave Spring and it was only 20 minutes away. It sounded interesting enough so we took a left when we should have taken a right. And thus began our adventure of stumbling into another hidden gem that we had no knowledge of when we left the house.
Before we get started we'd be remiss if we didn't give a quick disclaimer. Anytime we share a place that is off the beaten path we get a little nervous because we don't want outsiders going in and messing up a good thing that the local community has taken years to build and preserve. So here is a big and friendly warning to everyone. If you go to Cave Spring, be sure to be respectful. Leave it a little bit better than you found it. And take time to get to know the locals. Eat at their restaurants. Shop at their stores. Make eye contact, smile and be friendly. This is their home. You're just passing through. So wander lightly.
Now . . .
Cave Spring is located in Floyd County and is less than 5 minutes away from the state of Alabama. It is like any typical off-the-interstate, sleepy small town in the South. With a population around a thousand, it is more a community of friends and relatives than a city. Everyone you meet is overflowing with hospitality and you always feel like you're minutes away from the possibility of enjoying a cup of black coffee on the porch with a new friend.
Cave Spring is actually located on the Trail of Tears in Georgia. The Cherokees once occupied huge portions of Georgia, Alabama, Tennessee and North Carolina and Cave Spring was home to a major resistance at Beaver Dam of the Cherokee against the whites who were forcefully removing them from their own land.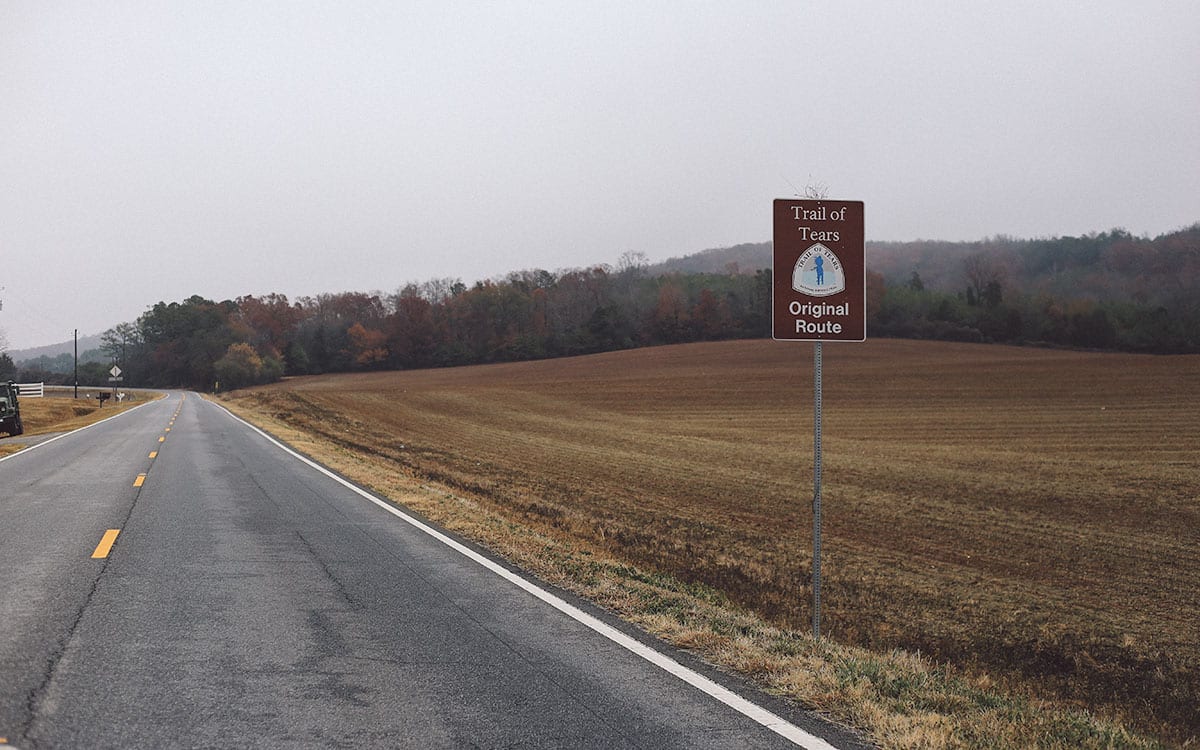 Cave Spring was named after a cave and fresh water spring that is at Rolater Park in the central part of the town. The cave is made of limestone and features stalagmites. When we went the cave was closed but the spring is open year round to visitors and locals alike. The spring pours out from the side of a rock building that surrounds the entrance to the .25 mile cave. From there the spring flows into a sparkling pond from Rolater Park and then into a 1.5-acre swimming pool filled with the cold spring water.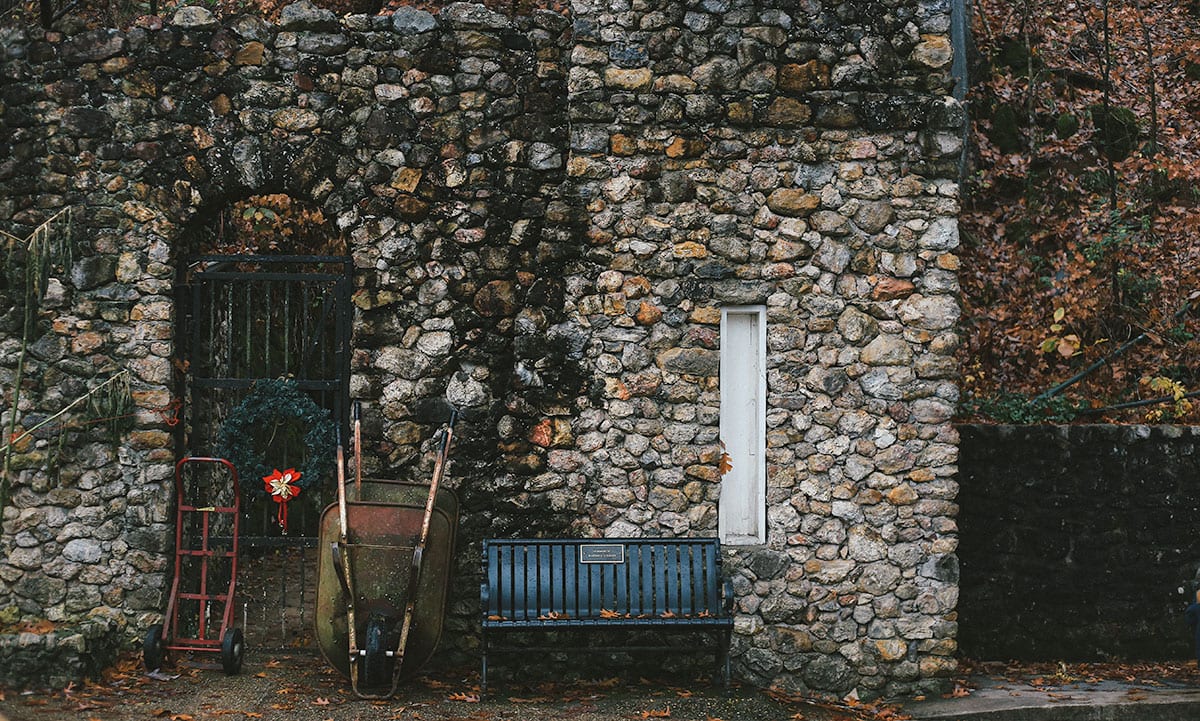 The rock building had a few wheel barrows and a dollie outside of it and on queue as my wife and I were debating what those were for, one of the locals showed up, grabbed a wheel barrow, walked back to his truck and came back with four empty office water cooler-type jugs. We made small talk for a bit and learned that most locals come down here once a week and fill similar size jugs to take back to their house. While we were there, three different sets of locals came down and repeated the same process that the first gentlemen did, filling jugs for their water supply for the week.
Seeing this we knew we had to try it.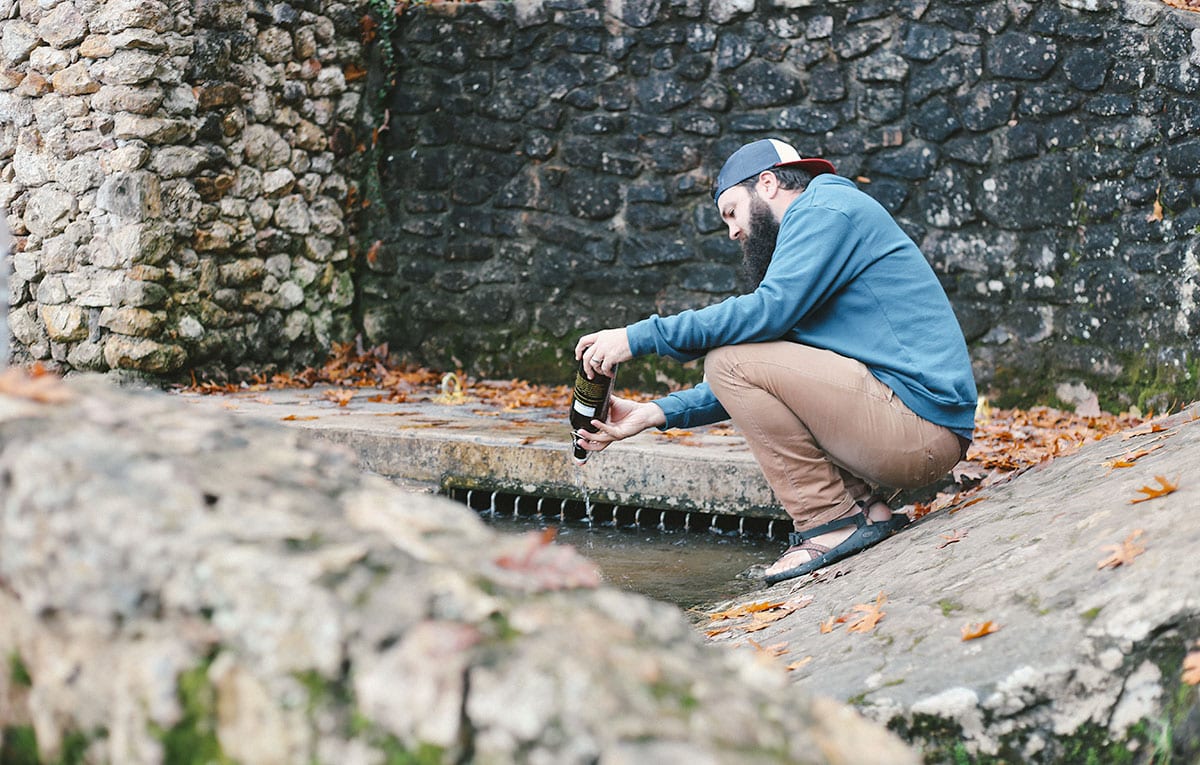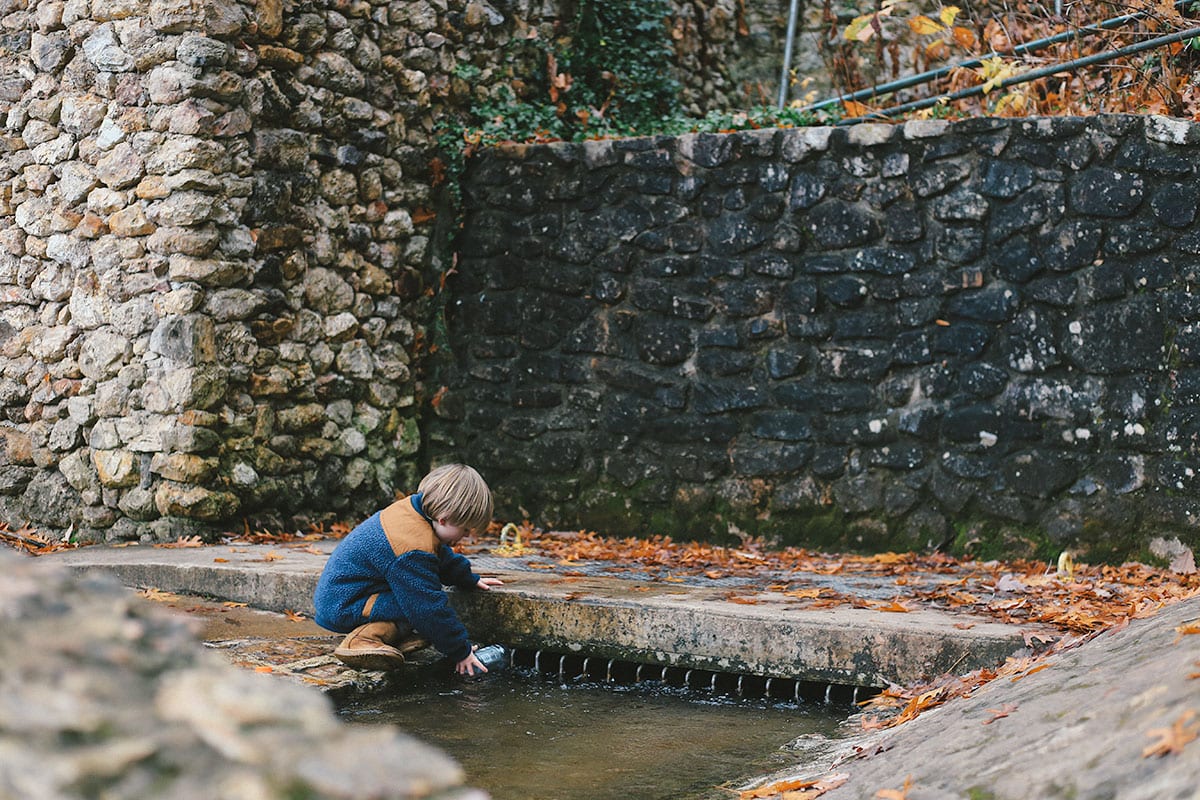 Because we weren't planning on stopping here, we had to improvise with our containers so we used an empty beer growler and an old Gatorade bottle that we found in our car. Don't laugh. We did the best with what we had.
True to it's award winning claims, the water was crystal clear and tasted amazing as you can see from the grainy and blurry photo below of the gatorade bottle below. We sat by the rocks for a bit drinking water and feeding the ducks in the pond. Our three year old loved it and this would be an ideal spot for a family or a picnic.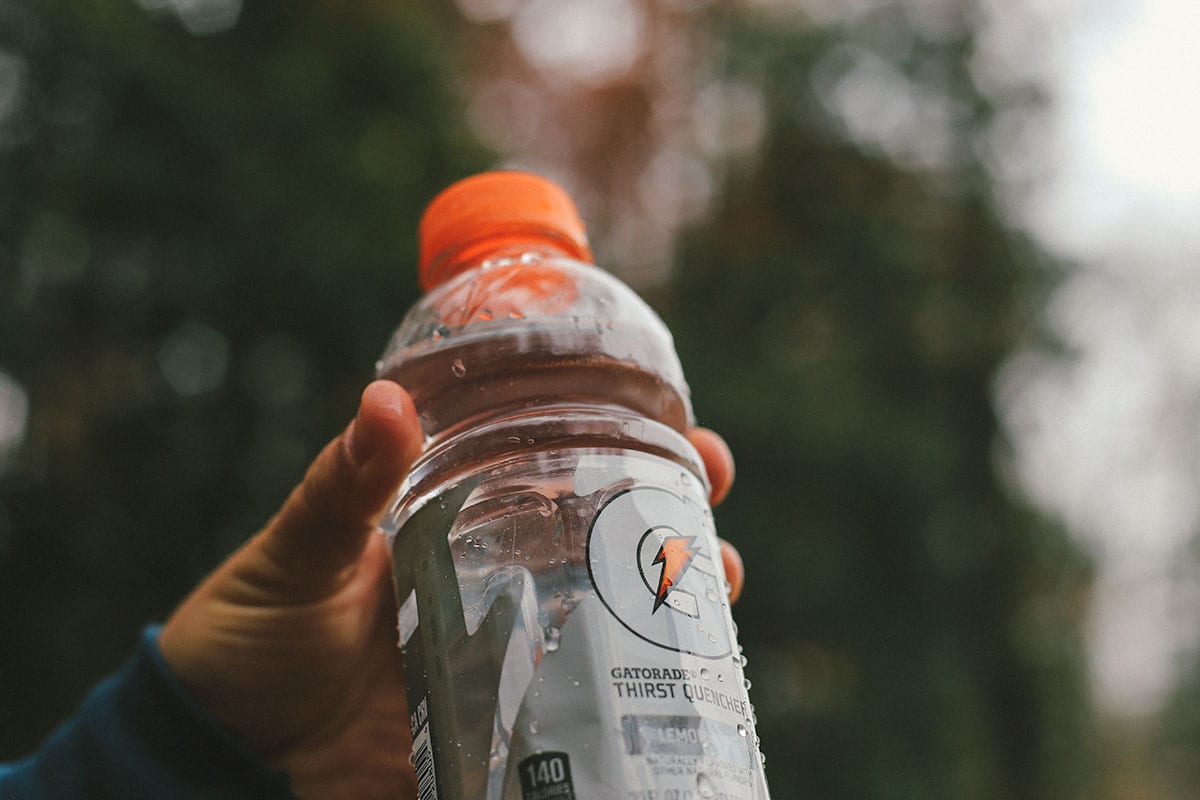 Everyone we talked to was super gracious and shared a little history of the springs, a bit about their town, and other small talk.
Just below the spring, the little pond was stocked with trout for a kids fishing tournament they do seasonally. And as tempting as it was to reach down and scoop them out with our hands, there was a no fishing sign. So I kept the Tenkara rod in the car and instead just watched them swim around in the chilly waters which somehow turned out to be just as nice as the water was crystal clear and we could watch their every move.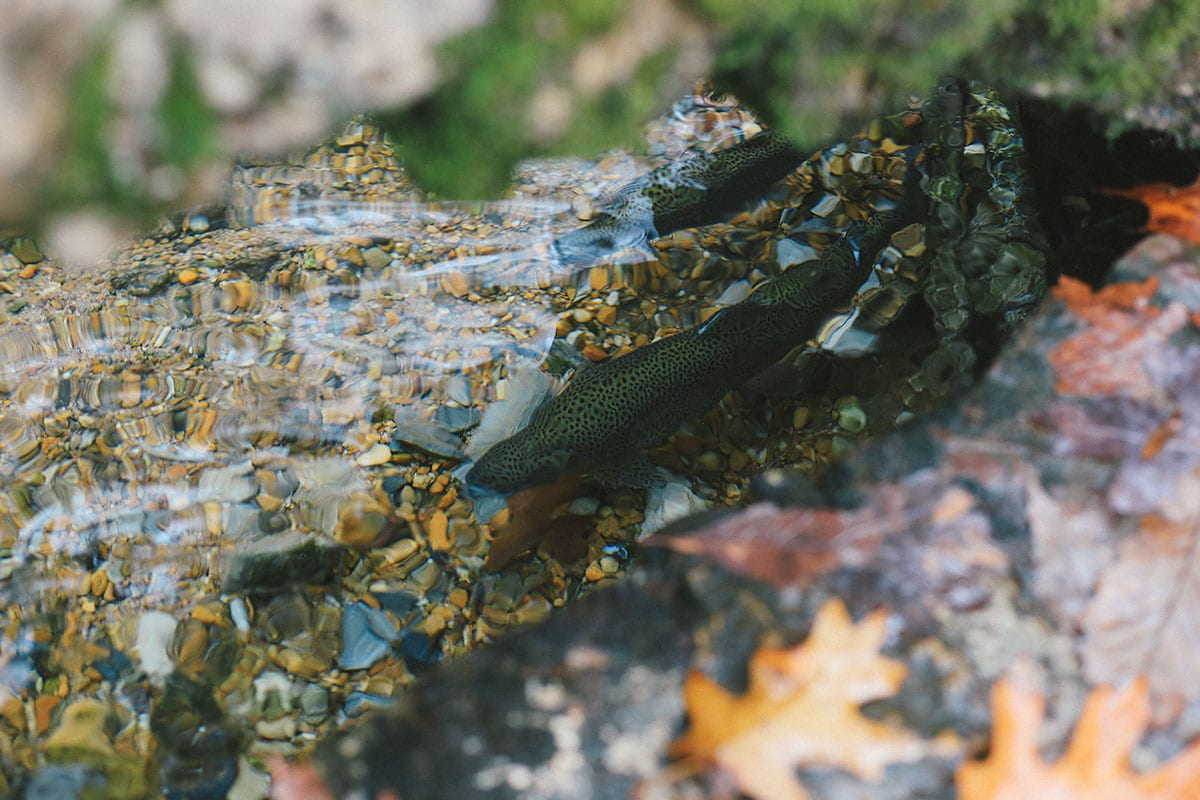 The spring also flows into a swimming pool built from stone. We went in November, but apparently in the summer it turns into a community wide swimming hole as this picture shows. We definitely want to come back in the summer and give this a try although it will no doubt be some chilly swimming.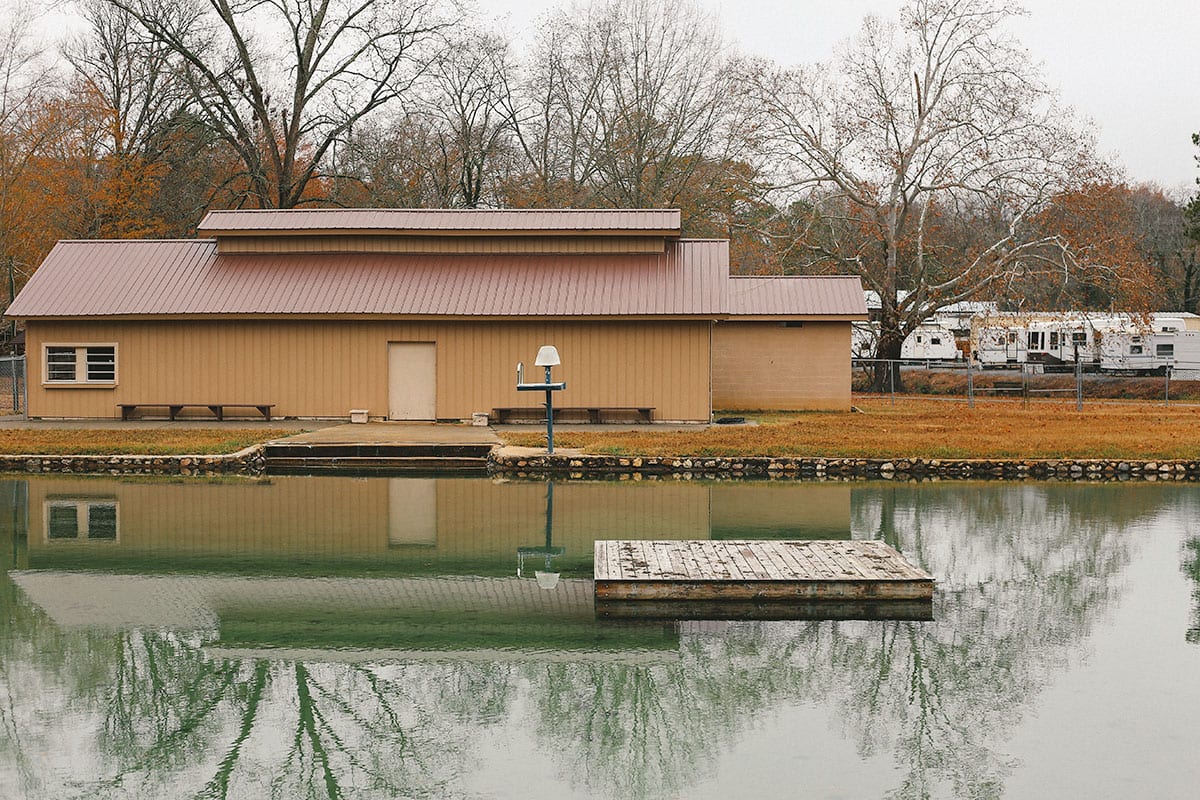 For not knowing what to expect when we turned left after seeing the town on a map, Cave Spring was a pleasant surprise. If you're ever in the area, it is definitely worth a stop. It is one of those places that is quintessential Georgia and a place that is worth driving through on any road trip. Just remember to treat the people and place with respect and you'll be able to enjoy a spring that has always been and always will be.