We recently sat down with Jack Nolan, owner of Fortify Kitchen and Bar as well as Fortify Pi here in Clayton. If you haven't visited either of these restaurants, we highly recommend it. You can even read our review of Pi here.
While both of these are undoubtedly among our favorite spots in town, we came to this interview with other interests in mind.
Our new Meet The Maker series is a deeper dive into some of our favorite artists, creatives, small business owners, and makers in and around North Georgia. So for this interview we wanted to learn more about the person behind the business.
Since Jack is a big tattoo guy, we thought we'd do this interview while he got a little touch up for one of his most recent tattoos from Black Wolf Tattoos in town. John and Matthew Guzman are the brother duo that run Black Wolf with Matthew running point on all the business stuff and John doing the tattoo work. Stay tuned for a Meet The Maker style interview with them coming soon!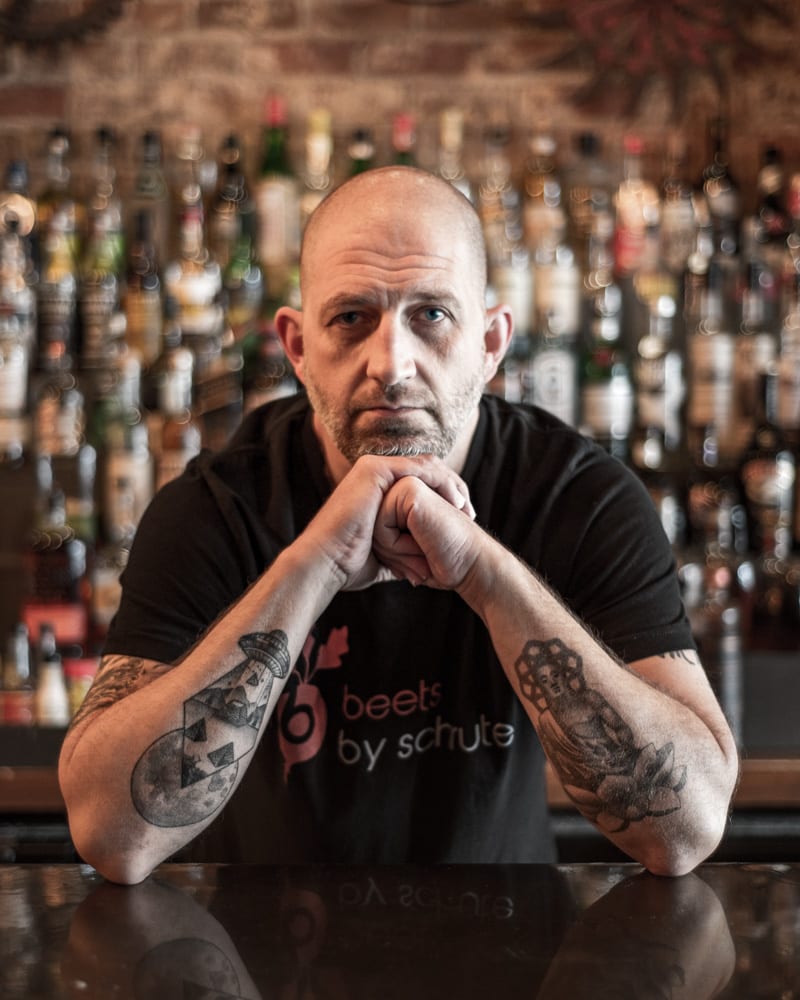 WANDER: What was your first tattoo and what was the inspiration for it?
JACK: My first tattoo was just a simple design of my initials. However, it was more about the experience. Me, my mom, and my brother all got our first tattoos together on a vacation in California. And that started my love of tattoos and wanting to get more.
WANDER: What is your favorite tattoo and why? 
JACK: I have a few favorites. I have a tattoo of my late grandfather's artwork on my shoulder, a tattoo on my forearm that my daughter drew. My new favorite though is a tattoo of Zeus that John at Black Wolf drew up completely from scratch. I had a rough idea in my head of what I wanted and he came back to me with all of this historical research and drawings and pitched me on his idea/vision for it and I fell in love with his interpretation and went with that.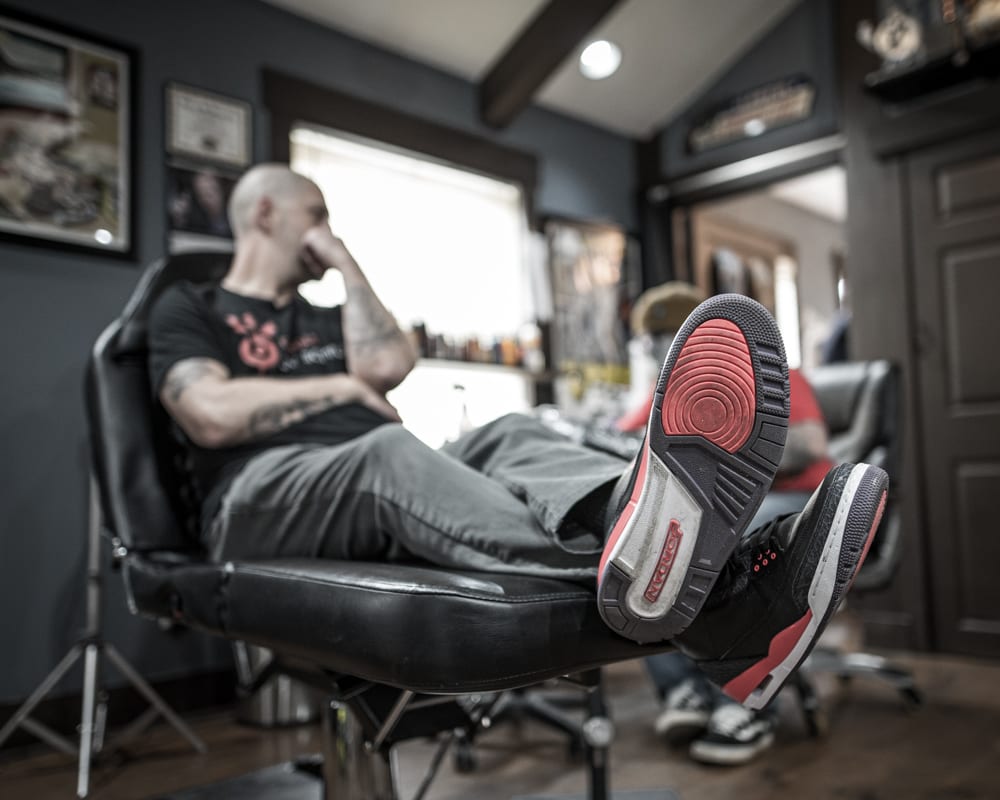 WANDER: As a small business owner, it's tough to find free time and hobbies as the business usually soaks that up. But in a best-case scenario, what do you like to do when you're away from work? And how did you get into it?
JACK: I like to spend my free time with my wife and kids, playing golf with my son, and I'm an avid sneakerhead! I started collecting shoes a few years back when I wanted to revisit my childhood and get a pair of Air Jordan 1's. So when I get a little extra time or money, I like adding another pair to the collection. The most recent pair I picked up were the Air Jordan 4s Retro Fire.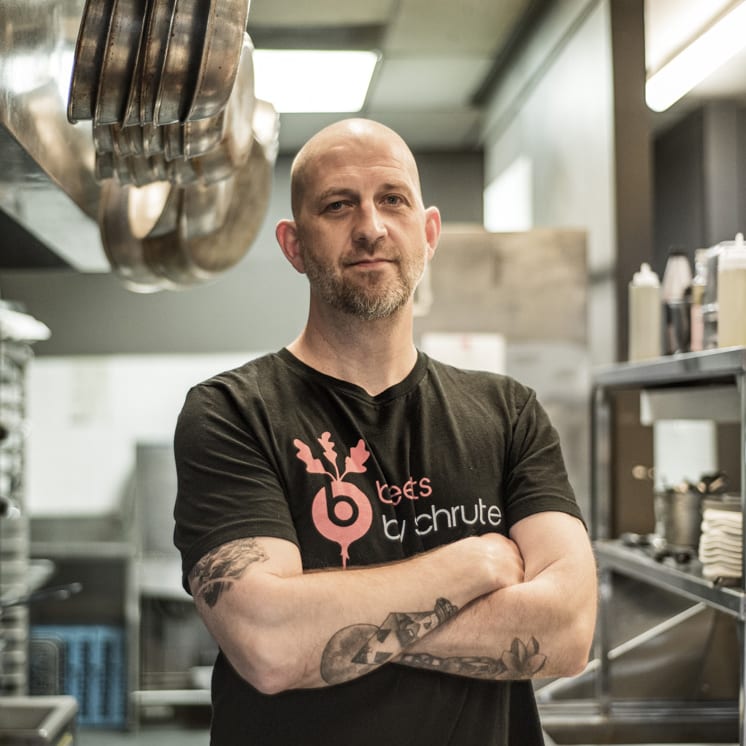 WANDER: Do you have favorite music or podcast that you listen to regularly? Something that is your go to when you're in the car? What do you like about it?
JACK: I have always been into real Hip Hop. I love a good beat and profound lyrics. My favorite artists are Mac Miller, Erik B and Rakim, MF Doom, and Wu-Tang Clan.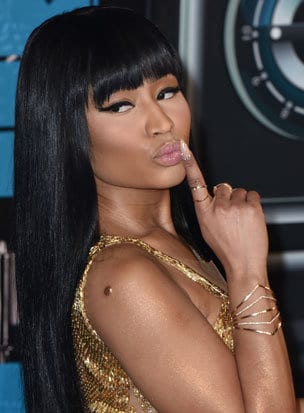 WANDER: What is your guilty pleasure music? 
JACK: Nicki Minaj (shhhhhhhh)
WANDER: To be fair, I'm not sure that is guilty pleasure. She crushes it.
JACK: I know!
WANDER: What is your favorite thing on the Pi menu? On the main menu?
JACK: On Pi's menu I love the 3.14, our signature pizza. At Fortify, you can bet I'm ordering our filet
mignon, which was named top 100 plates to eat in the state of Georgia a few years back.
WANDER: When you're not at work, what are you eating for dinner at home?
JACK: Over the years, my wife Sarah has become quite the cook! I love her home-cooked meals no matter what she's cooking.
WANDER: What is your favorite TV show or movie? And why? 
JACK: I love the Office. It is well written and has great characters and it is hilarious! 
WANDER: I mean you are rocking a Beets by Schrute shirt right now. 
JACK: I have to represent.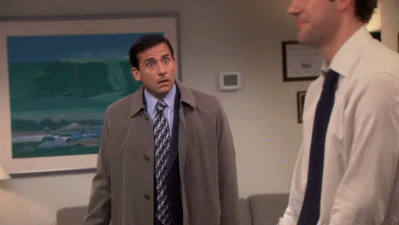 WANDER: What are your three biggest pet peeves?

 JACK: Mean people, clueless drivers, and people who chew with their mouth open.
WANDER: What is the one thing that instantly makes your day better?

JACK: Fresh Coffee and putting the top down on my Jeep!!!
WANDER: What other tattoos are you dreaming of? Or working towards?

JACK: I'm up to 11 tattoos currently. I think my next tattoo will be another design of my late Grandfather's work.
WANDER: What is the one thing you have no desire to get a tattoo of?

JACK: Tattoos should represent something important to you or as a reminder of some part of your journey. So nothing corny or without meaning! That's my only rule. 
WANDER: Where is one place that you absolutely won't put a tattoo?

JACK: My lower back! No stamps for me.
WANDER: What about Rabun County informs what you do as a small business owner?
JACK: I have always tried to cultivate long-lasting relationships with the people of Rabun County. My goal has always been to provide an environment that not only serves great food and cocktails but also provides over 50 jobs locally, which keeps me showing up everyday!
WANDER: What inspires you the most?
JACK: I'm inspired most by my peers, the ones who have turned nothing into something amazing and do so with kindness and without ego!
The next time you're in Clayton be sure to swing by and check out one of Jack's amazing restaurants, Fortify Kitchen and Bar and/or Fortify Pi.
We'd also like to give a huge thanks to John and Matthew at Black Wolf Tattoos for letting us use their space for our interview with Jack. Be sure to stay tuned for an upcoming conversation we'll be having with those talented guys and their small business.