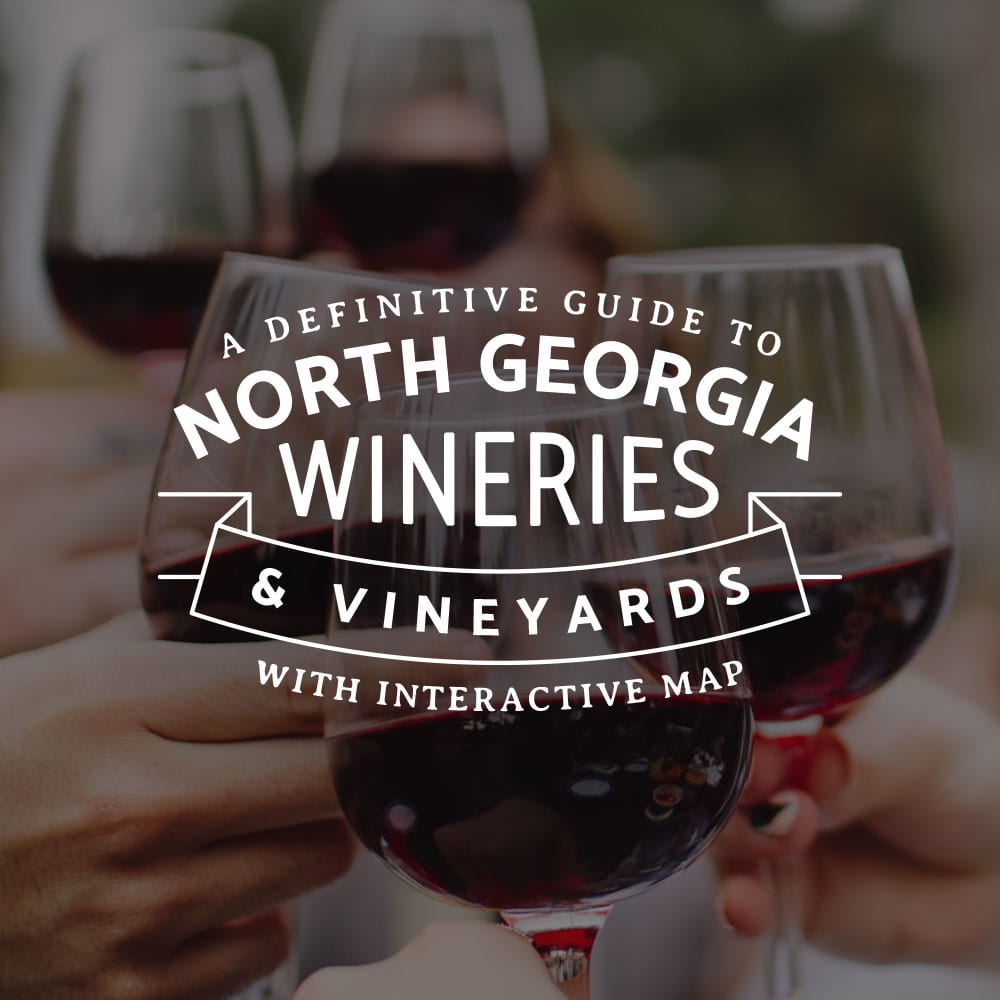 Katie moved to the state a few years ago after spending some time in Connecticut. She has spent her first few years in Georgia wandering all across the state to see as many waterfalls and beautiful sights as she can.
Scenic mountain views and wine are the perfect combination and all across the North Georgia mountains there are vineyards and wineries just waiting to be explored – close to 30 to be exact. Prior to living in Georgia we loved going to wine tastings throughout the Southeast. Once we settled in Georgia we knew it was time to seek out the best the state has to offer. Luckily the majority are all found in North Georgia. To discover as many wineries as we could we embarked on a month long journey across the North Georgia mountains stopping at as many wineries as we could. The result is our Definitive Guide to North Georgia Wineries!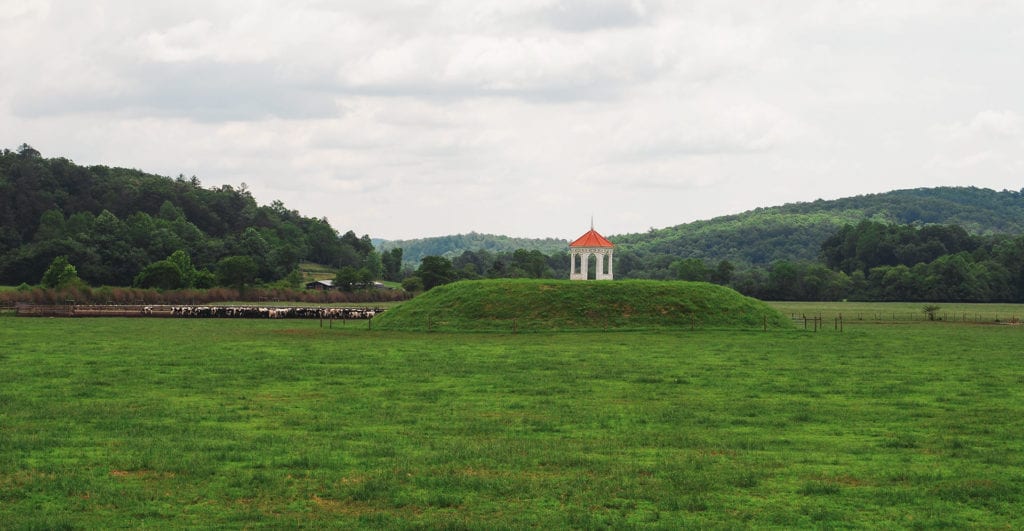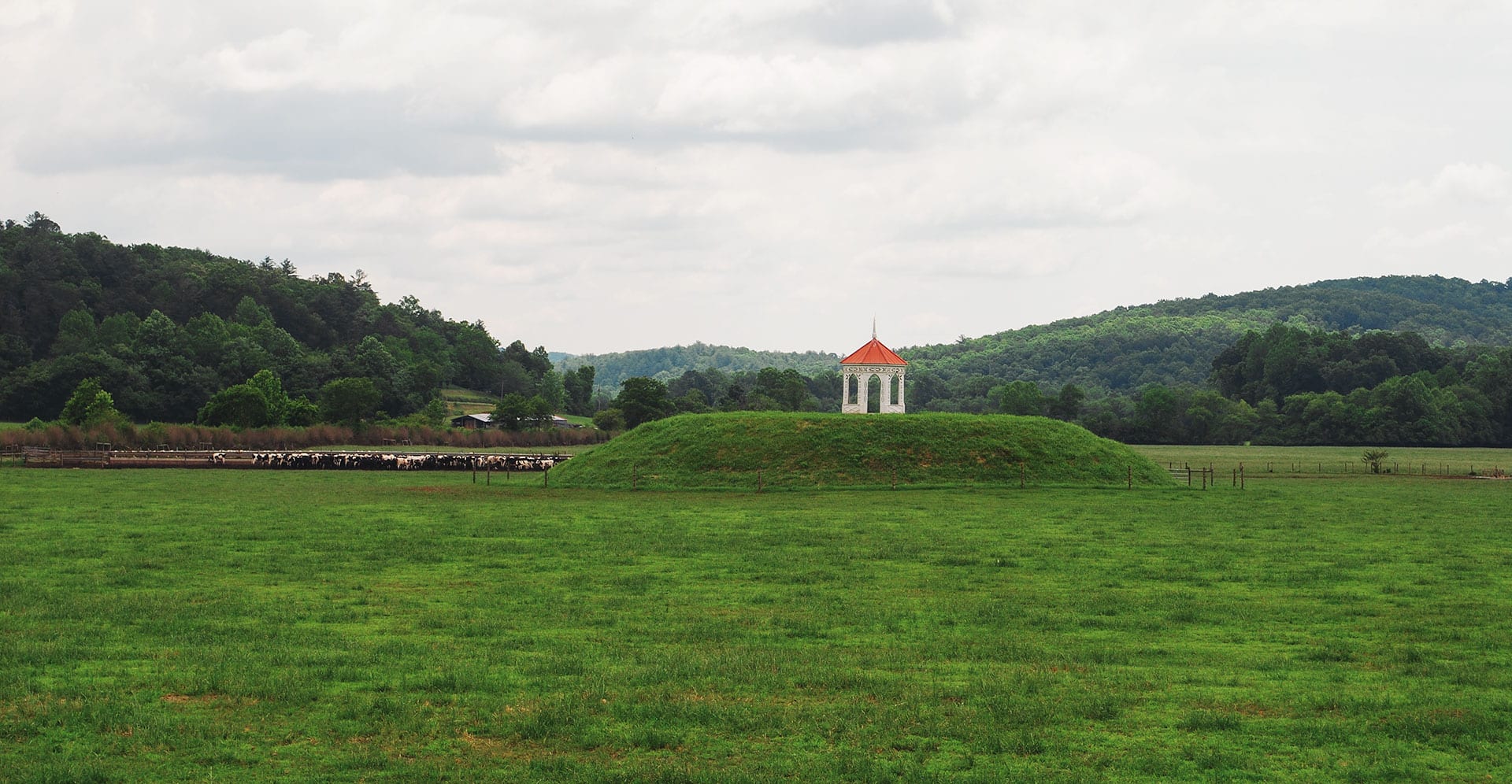 We highly recommend you bring a designated driver with you on your trip or take of a great wine tour service like VIP Southern Tours. Most North Georgia wineries are clustered nearby similar vineyards. But considering the drive between them often go through or over or around mountains, it's good to have someone who can be your designated driver. And even if your DD isn't drinking, they can still enjoy the amazing views and food that most wineries offer!
So many of North Georgia's cities have vineyards and tasting rooms clustered within minutes of each other so breaking your quest down by city is the easiest way to do it. We've laid out the list by providing overviews of a couple of wineries near the cities of Helen, Dahlonega, Japser, and Clayton and then giving you a list (complete with a map at the bottom) of all the wineries, vineyards and tasting rooms near those cities.

We began our trip in Helen, Georgia – home of Habersham Winery (one of the oldest wineries in the state). You will know you're close to the winery when you see the Sautee Nacoochee Indian Mound – which looks like a cow field with a gazebo in the middle of it. We stopped here first because as far as vineyards and wineries go they open the earliest at 10am. You might be thinking 10am is a little early for wine and that's okay . . . but 10am is never too early for wine slushies.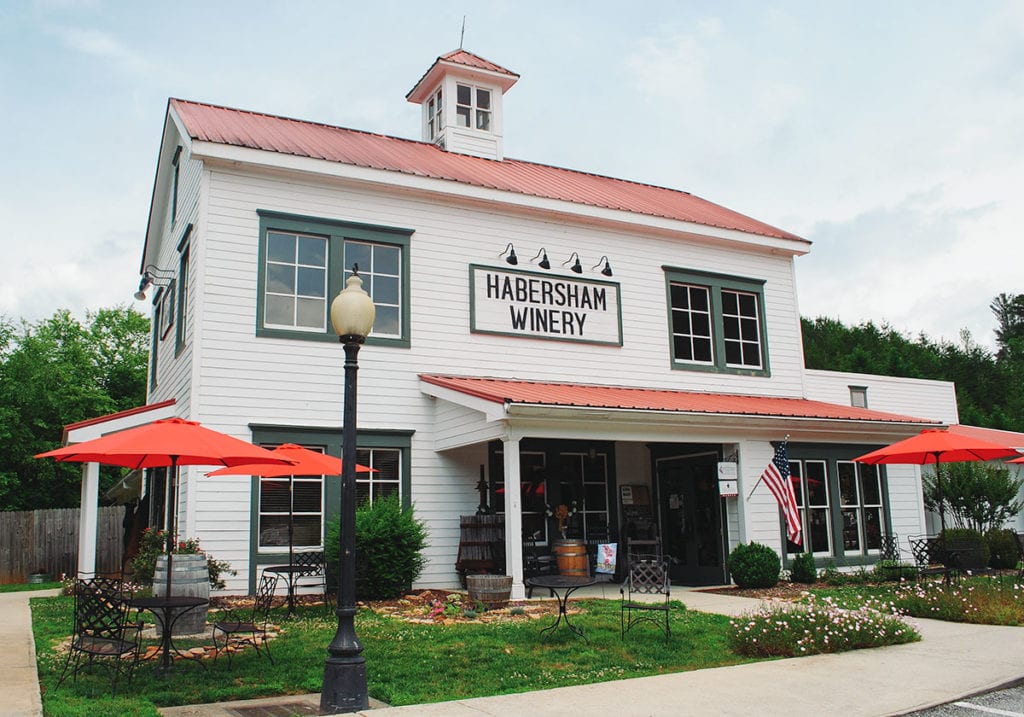 Habersham offers a variety of wines and wine slushies – which are a must if you stop here. Habersham also carries multiple wines of the muscadine variety. You will note that the majority of vineyards and wineries in Georgia (and the southeast in general) carry this kind of wine. It is made from the muscadine grape which thrives in more hot and humid climates and produces a lighter, sweeter tasting wine. At Habersham you are greeted with the sweet aroma of muscadine grapes as you enter the winery and gift shop. Grab a glass and take a seat on a comfy rocking chair outside, or peruse the specialty wine products available. For an alternative trip we recommend stopping at Habersham Winery on your way home from a trip to High Shoals Falls in Hiawassee. It is also across the street from the Chattahoochee river – sipping on a wine slushie before floating down the river sounds about right to us.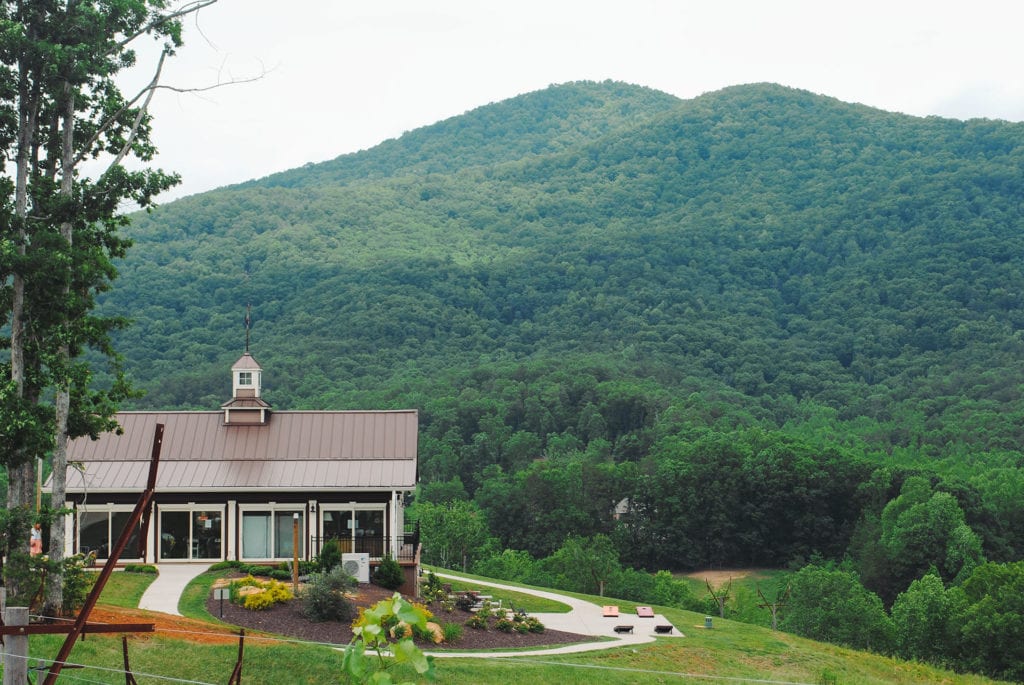 Next on our stop was The Cottage Vineyard and Winery in Cleveland, Georgia. The vineyards and wineries in Cleveland are only about a 15 minute drive from Helen. As you're driving you will see mountains dotting the horizon. The views become even better as you pull up to the Cottage Vineyard and Winery. At first you will see rows and rows of grape vines, and as make your way to the winery you will see it appear at the base of the surrounding Blue Ridge mountains. Like Habersham, The Cottage Vineyard and Winery offers wine slushies and a bevy of wines including one made of blackberries. The hallmark of the Cottage Vineyard is the hospitality and warmth of the staff. In this friendly atmosphere we were encouraged to make ourselves at home, and even fire up the grill if we got hungry while listening to live music and enjoying the picturesque view. The Cottage is an ideal spot to spend an entire day or celebrate an occasion with friends and family. To make a day trip around the vineyard check out Helton Creek Falls first. The falls are just about a 30 minute drive from The Cottage.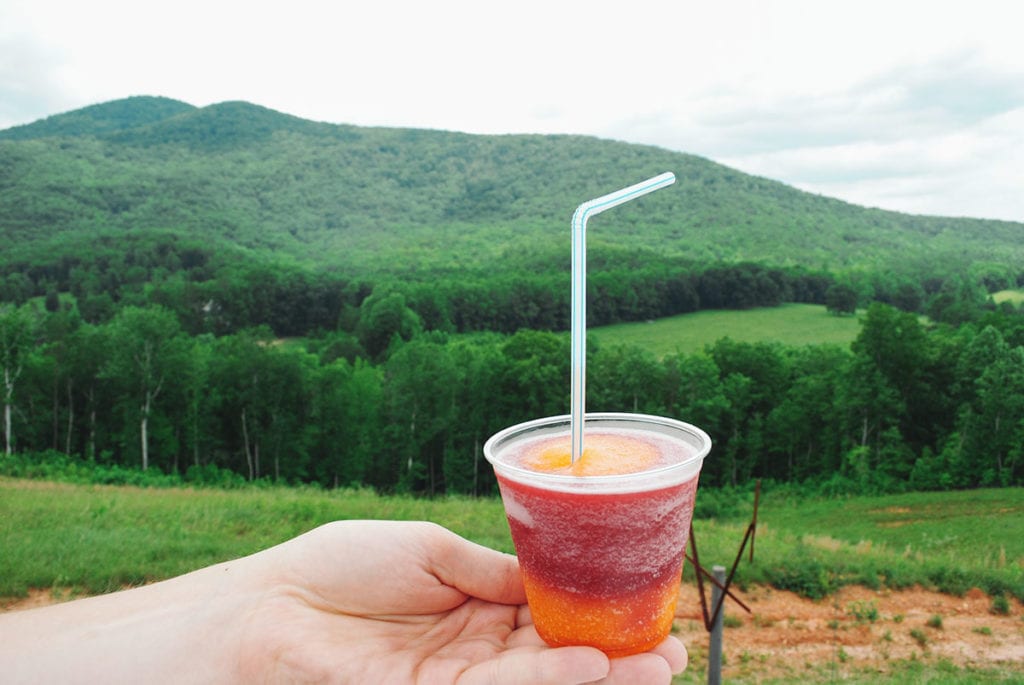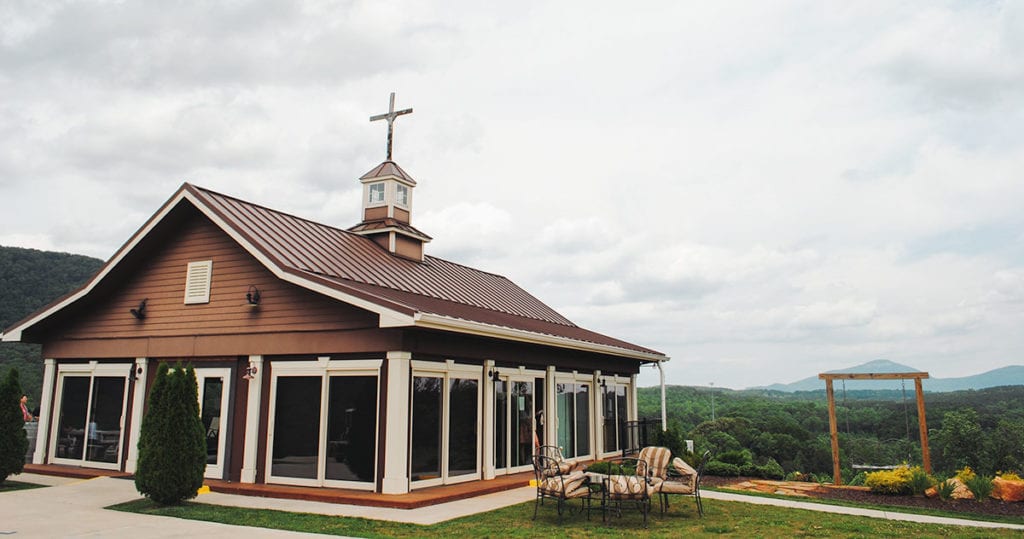 In nearby Dahlonega there are perhaps the most vineyards and wineries in a single city in North Georgia. There are signs throughout the city which will direct you to the nearest vineyards. We chose to stop at Kaya Vineyard and Winery. We chose this spot for its wrap around deck offering views of the Blue Ridge Mountains. Inside the winery we were able to cool off and take in the scenery courtesy of the large bay windows that capture the scale of the beautiful Blue Ridge Mountains.
Kaya Vineyard, like many of the vineyards in North Georgia, is a popular wedding venue due to its elegant atmosphere spacious setting. As we we're leaving the vineyard we actually saw them setting up for a wedding that evening. Trying to see all the vineyards and wineries in Dahlonega can seem daunting. You can make separate trips to each one individually by incorporating a hike at places like nearby Amicalola Falls.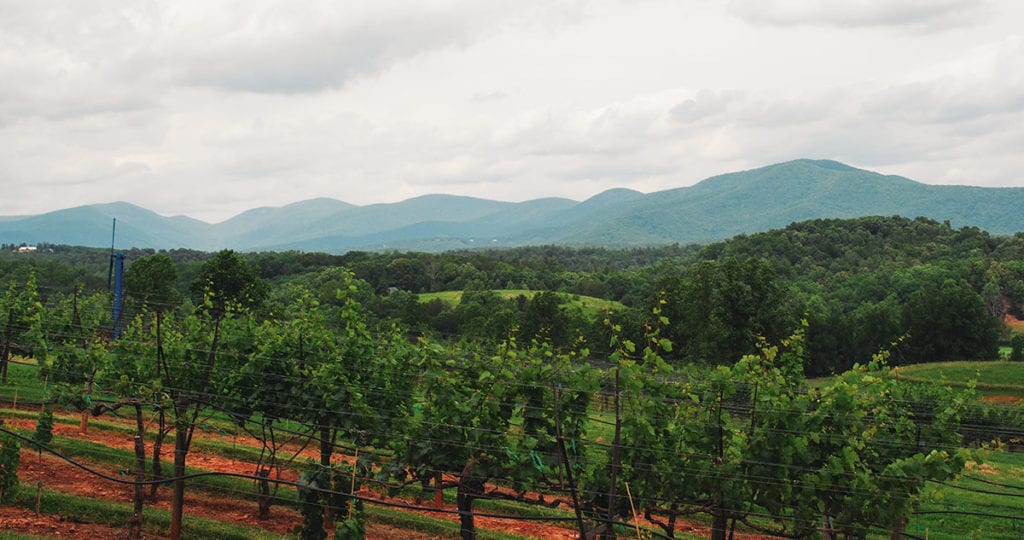 Our final leg of our wine tour took us to Northwest Georgia. It is a bit father from the other wineries but is worth the trip. We opted for a visit to Fainting Goat Vineyards – mainly because of the name and the possibility of seeing some goats. It took us a little longer to get there than expected since we chose to take a pit stop at one of the mountain overlooks roughly a mile from the vineyard. Nothing but Blue Ridge Mountains all along this scenic drive leading up to the vineyard. Allow yourself a moment to take in the views and snap a few pictures at this awesome lookout. Once you arrive at Fainting Goat we recommend sampling a wine flight and taking it out onto the lawn overlooking the vineyard and mountains.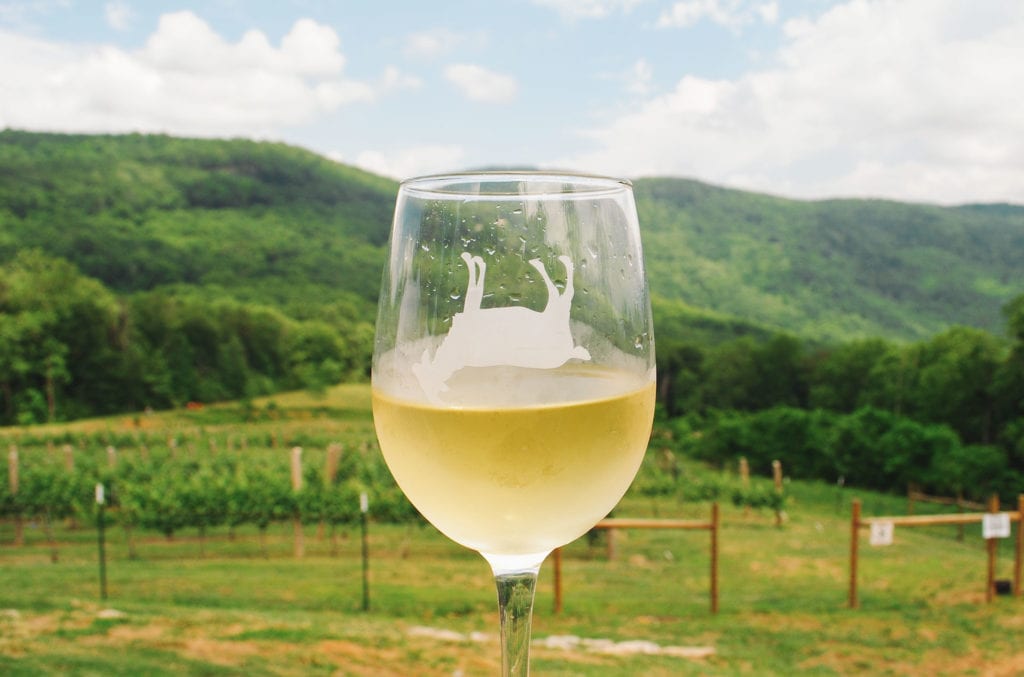 Make sure you say hello to their two goats Ronnie and Reagan, along with their Great Pyrenees Teddy and Rosie. The dogs help defend the vines and protect the goats from local black bear. With live music, various lawn games, and delicious food to pair with your wine, vineyard-goers are treated to a fun and laid back experience on this beautiful hillside.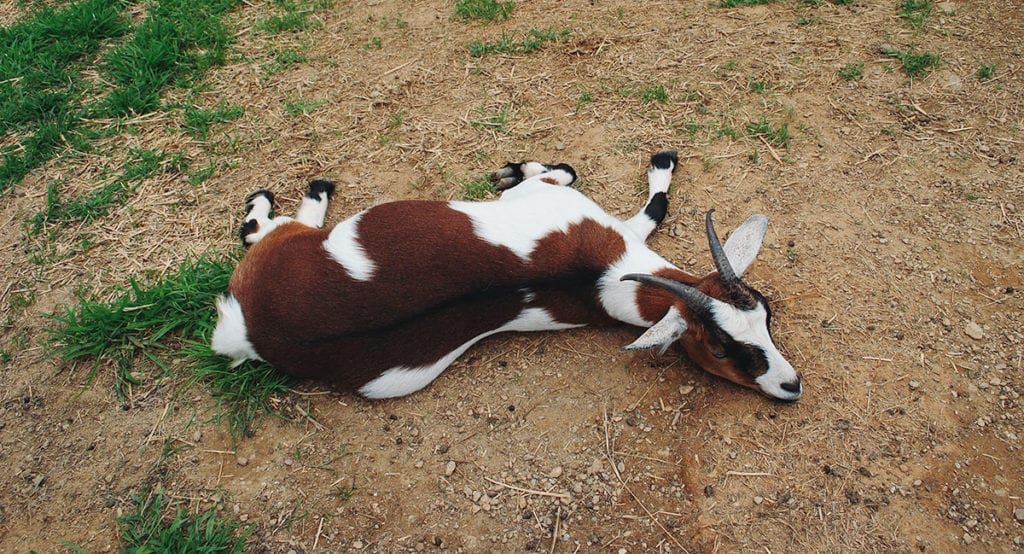 Finally, check out the Northeast corner of the state. The biggest city is Clayton but this little cluster of wineries is spread throughout Rabun County. Rabun County is classified as a rain forest so growing grapes here is a little more challenging as too much rain can be bad for growing grapes used for wine. The most popular winery is Tiger Mountain Vineyards due to it's central location in the middle of the county and the popular Red Barn Cafe that is open during peak months. Rabun County also has more waterfalls than any other North Georgia county making it a great location to use as a jumping off point if you want to pair your wine with hiking or other outdoor activities.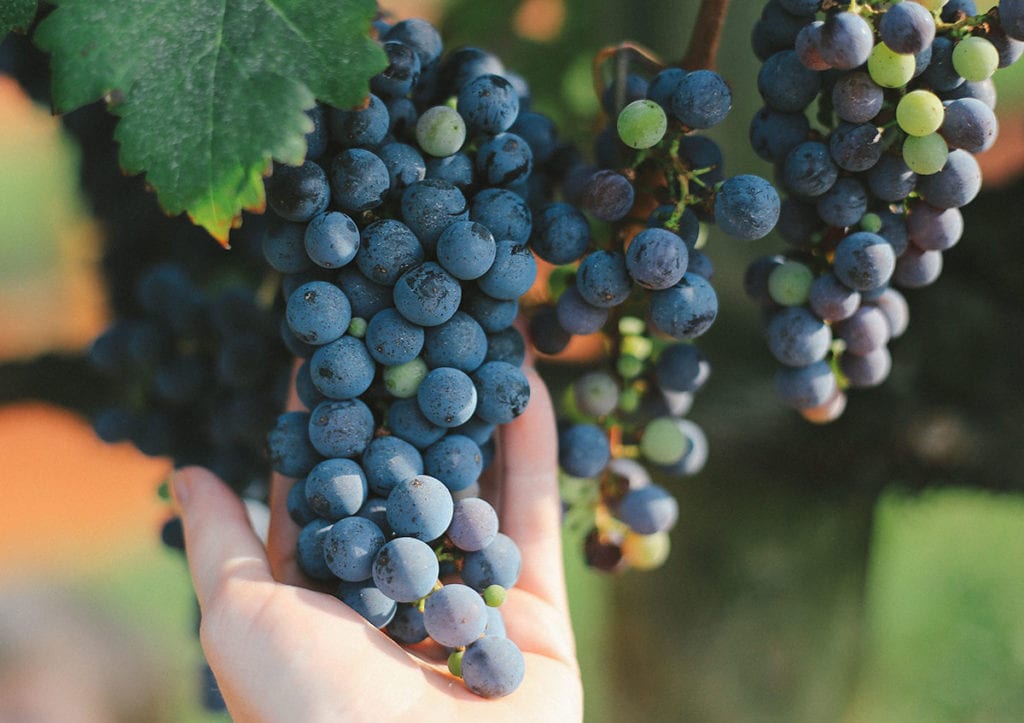 Also be sure to check out these other great Vineyards and Wineries near Clayton | 12 Spies Vineyards, Stonewall Creek Vineyards, Currahee Vineyard and Winery, Crane Creek Vineyards, Hightower Creek Vineyards, Terra Incognita Vineyard, Kingwood Resort
To maximize your North Georgia winery tour, we highly suggest making it a whole day or weekend trip and visiting nearby mountains or waterfalls near the winery you choose. This will also help you maximize your wine slushy experience as they always seem to taste better after a long day of hiking, tubing, or swimming in the North Georgia heat. Pro tip if you want to make these wine slushies at home. Take a bottle of muscadine cider and pour it into a gallon size freezer bag. Add half a bottle of wine – reds or red blends (muscadine-variety) usually work best and freeze for 8 hours. What you end up with is an awesome wine slushie with very little effort. The vineyards and wineries of North Georgia are much like the rest of the region – filled with warm, hospitable people, breathtaking mountain views, and all the while providing a sense of adventure. So head to North Georgia today and enjoy all the area has to offer while tasting some of the best wine in the region! Be sure to leave a comment with your favorite winery from the list and map and please let us know if we left any wineries off the list!