After I moved to Georgia, I quickly realized how easy it was to be captured by the beauty of the landscape and mountains. In some respects, they invite you to know them, to experience them first hand.
As a trail runner, this certainly rings true. Running on trails is like being in an amusement park for a child. Having a playground like the North Georgia mountains so close to the city is truly a luxury that we should all value and take advantage of. Seemingly every U.S. Forest Service trail along with all the state parks of North Georgia offer endless and extraordinary trail options. From the most basic levels to the most advanced ones, there are plenty of opportunities to get out and run.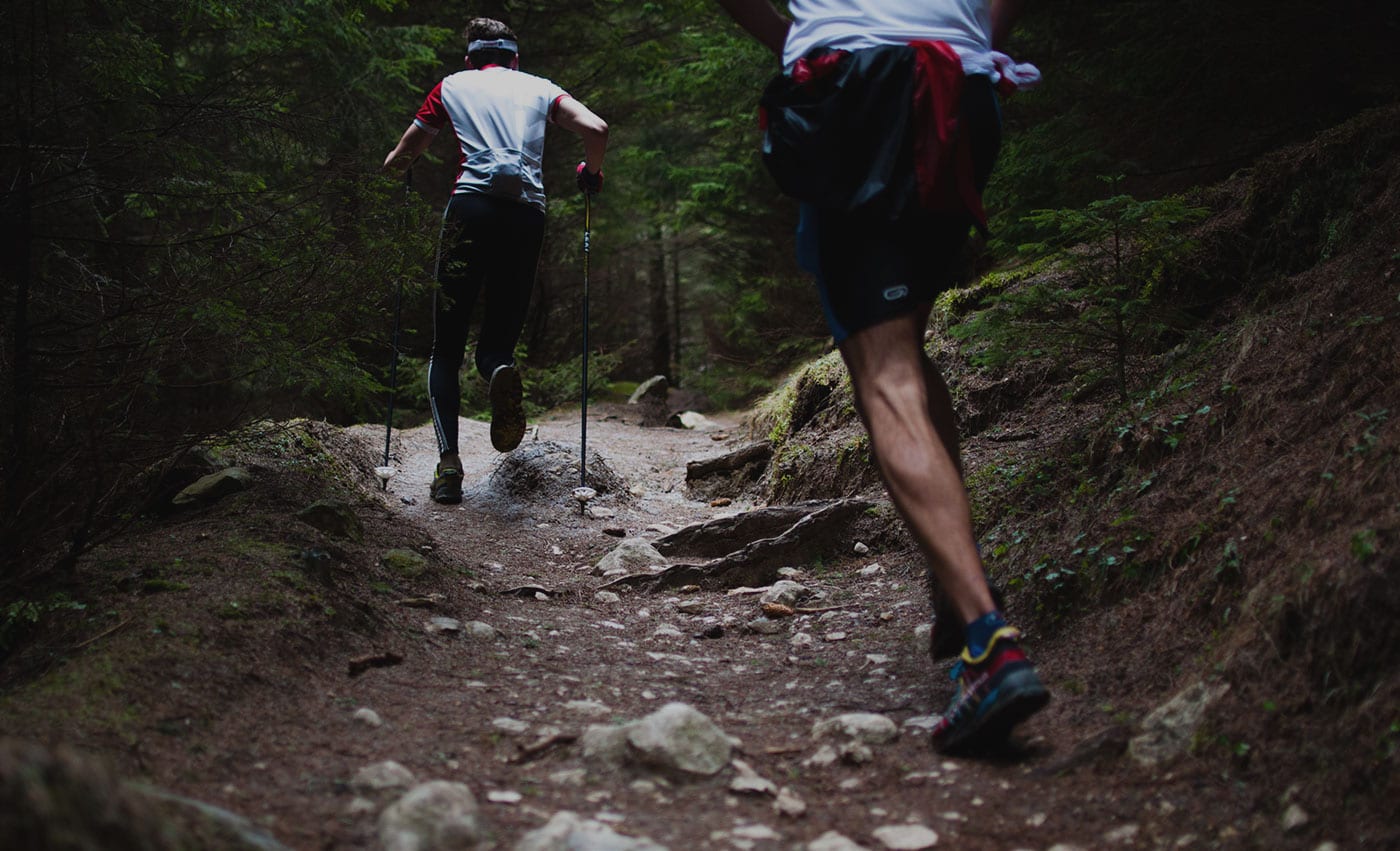 The benefit that running in nature gives us is a privilege which directly impacts our quality of life in addition to forming daily habits. However, in order to enjoy this wonderful sport in a safe and sustainable way, we must take into account some basic safety measures as well as use the appropriate clothes according to the weather and the trail terrain we are going to cover.
First up, we must start with the right shoes. Shoes for trail running have to be specifically designed with non-slip soles which will offer better grip in what will likely be a diverse ground floor. Having non-slip shoes with a lot of grip are important but you also need to make sure the shoes offer plenty of protection for your feet. Particularly on the edges and tips in case of any inevitable stumbles in your run. Picking out the right pair for your particular foot is no easy task as there are a variety of brands and designs with which to choose from. I highly recommended going to a specialized trail running store like Dahlonega Mountain Sports. You can also do some research on options and price points from our friends at Trailful.
Once you get your shoe options picked out, you'll need to decide on some breathable and light garments that will allow you to carry a lower weight in our body while also keeping you dry in case it rains. Believe it or not, you can experience hyperventilation or other medical complications if you are not dressed correctly when exerting so much energy running. So proper clothing that breathes while wicking away moisture is essential. In colder or more extreme climates, cold weather Merino wool garments offer you the most versatility. Most importantly, be sure to check the weather before you head out for your run so that you can dress appropriately and be prepared for changing conditions.
Finally, it is necessary to consider a good hydration system, especially if you want to run a longer distance.  Today options range from vests to belts to hand bottles. The key with whatever system you choose is to make sure it has plenty of room and is comfortable enough in how you carry it so that you can rehydrate as you run. There are also many gels and energy bars that offer additional energy along the run.
It also goes without saying that having a smart phone or fitness tracker is a great additional option. They have come down in price substantially over the years and now you can get a really affordable tracker that keeps up with GPS for your route, distance run, time elapsed, temperature, heart rate and more at a decent price.
Now that you have your gear picked out, you'll need to think about a few other things.
Having a safe and fun run is imperative and you can do a lot to prevent a bad experience before you even get started.
Before starting your run, let friends or family know where you're going to be and how long you plan on being gone. Even better, bring a friend who matches your skill level and running goals for the day. Like I mentioned above, download a trail map to your phone or bring a waterproof map so that you can orient yourselves if you get turned around. If you are running and you don't see signs or a clearly marked trail for more than a half mile, stop and check your map.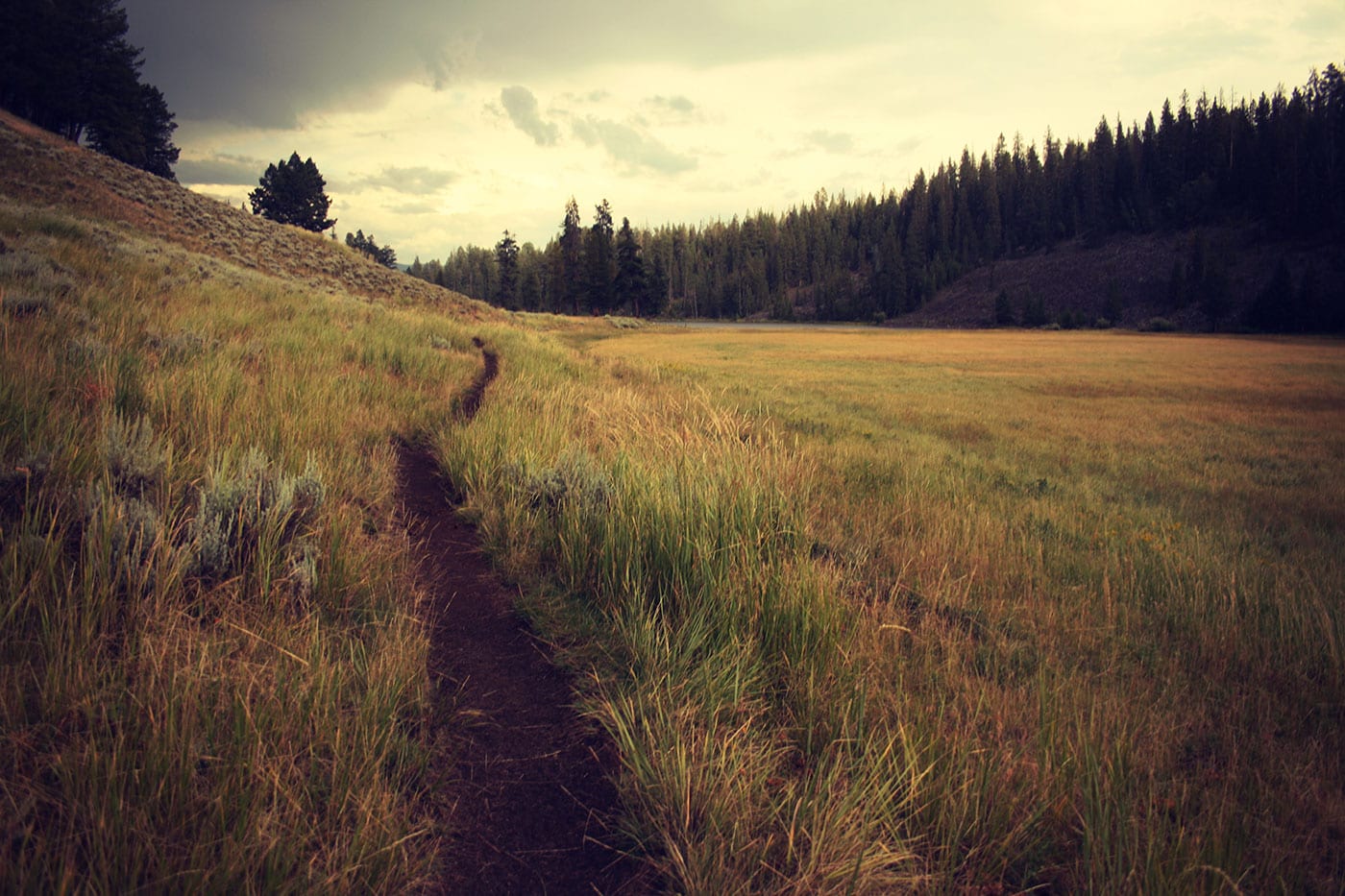 Make sure to start at a very smooth pace at the beginning of your run, taking into account your heart rate. A good rule of thumb is to keep a pace that allows you to still speak a tick below conversationally. Little by little you can and will improve the intensity of your run but you must not force it or overdo it in the beginning. Listen to your body and when it says stop, stop. The more you run, the more you will consider your body weight and find the right balance that is comfortable for you to move while simultaneously being the most efficient at maximizing your energy.
Finally, make sure you have a safe run. The ideas is to enjoy all that nature and the trail has to offer and not risk more than you can afford. Remember that we have families that are waiting for us at home! Prevention is key as always so small things like a headlamp and a waterproof leather jacket can add some extra convenience while keeping you safe.
Additionally, don't forget that the habitat we are visiting is home to a large number of animals and birds as well as an entire ecosystem. We are first and foremost guests in their home, so the only footprint we must leave is that of our shoes.
If you are able to do these things, I can almost guarantee that you will fall in love with trail running like I have. I hope to see you around on the trail soon!