In the North Georgia mountains, creating a place that both locals want to be at and yet is still attractive to the thousands of weekend visitors that pass through is no easy task. But the shop that Kimberly Ramey and Hillary Allred have created is just that . . . a carefully and thoughtfully laid out boutique nestled at the foot of Black Rock Mountain in downtown Clayton Georgia.
Cage-Free Boutique has only been around for less than a year, but has already gained a loyal following that are as excited to see new seasonal arrivals as they are their shop dog, Avis. When you have regular customers come in just to say hello to Avis, as they did twice while I was there, you know you've built something special.
Kimberly and Hillary met four years ago when they were working at the same local restaurant. They became fast friends and began spending their free time day dreaming of a place that would let them show off their love of fashion, unique custom designed clothes, and alteration skills. At the time, Clayton did not have any boutique stores so they saw an opportunity to combine their passions with the chance to create a space that was true to their vision of being a great shop for locals and visitors.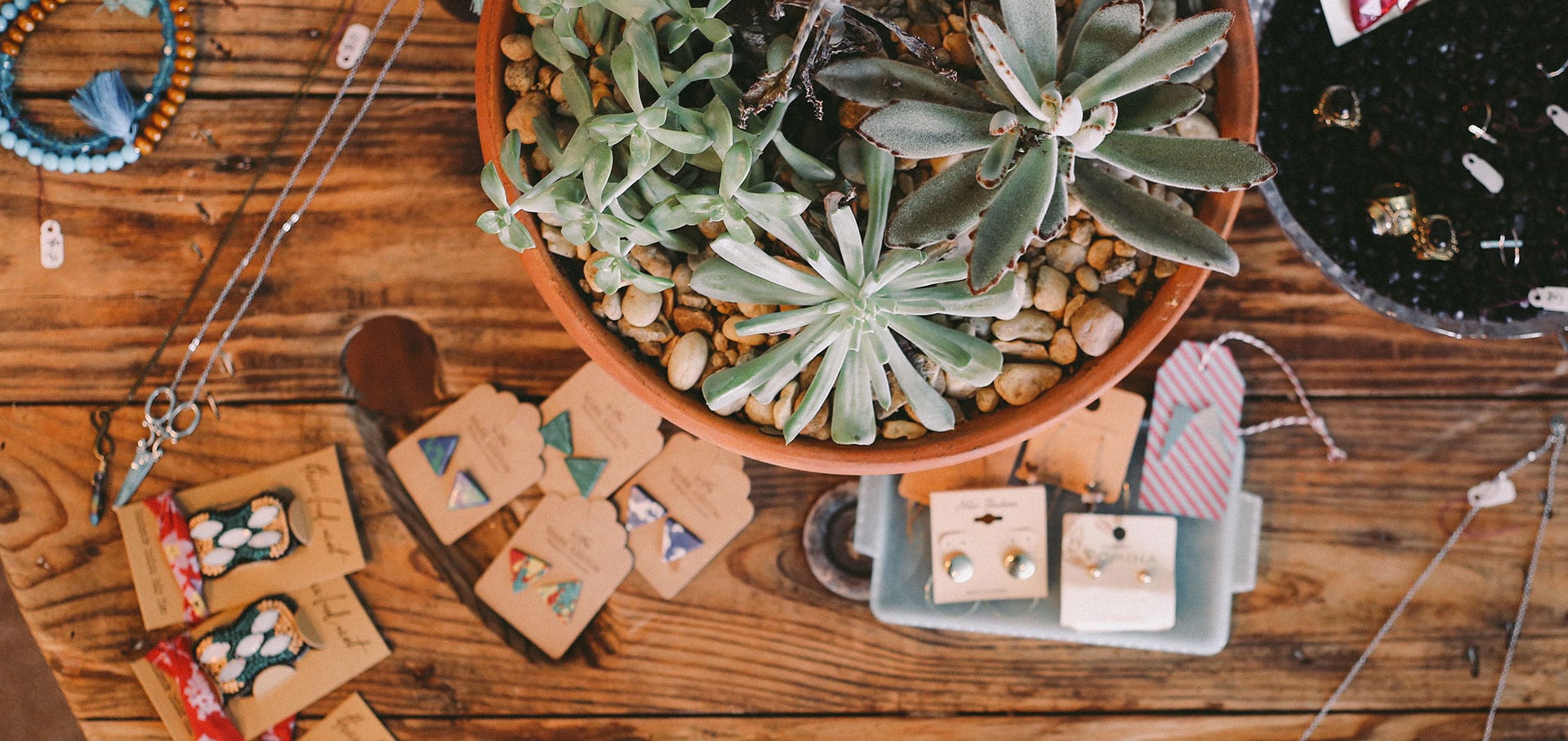 I got to see this all play out in front of me when I visited the shop on a Tuesday afternoon. Most mountain visitors don't come into town until the weekend which usually means slow weekdays for all the businesses in town. But not for Cage-Free. A dozen or more tourists were walking around the store trying on new dresses, the owner of a popular local restaurant across the street stopped in to say hello, one of the regulars stopped by to check in on Avis, and a couple of girls from the nearby high school came by to look at accessories. The entire time Kimberly and Hillary zipped around the store checking on customers with Kimberly bringing different sizes to those in the dressing room while Hillary jumped on the sewing machine in the back to make on the spot alterations. All of this on a "slow" Tuesday.
This wasn't forced customer service or the fake kind you get with bad retail training. It was just a couple genuine people in their element doing what they loved while taking care of first time customers and catching up with old ones.
Even more amazing, a new customer found a dress she liked but wasn't quite sure because the fit was slightly off. Hillary let her know that they did complimentary on the spot alterations and before you knew it was making some slight adjustments in a few spots. The customer turned to her friend with her mouth wide open and privately whispered, "Can you believe that?"
Even better, Hillary had the alterations made and the dress packaged up in less than 5 minutes while the customer laughed out loud from the surprise of such amazing service.
In a world where malls are filled with "boutiques" that are expensive, detached, and derivatives of everything else . . . it's refreshing to find such an affordable shop that is focused on custom work, alterations, and amazing service in such an unexpected place.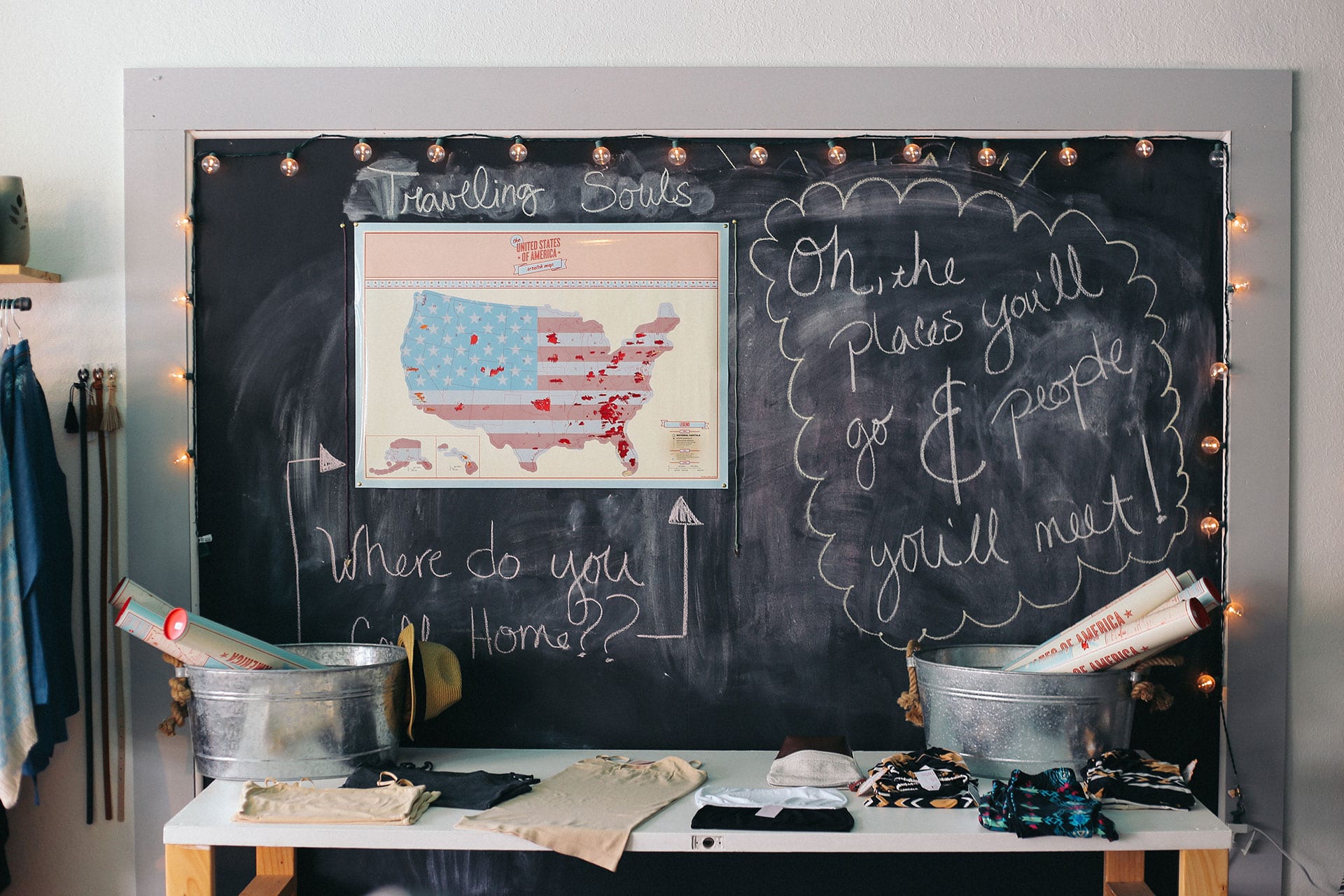 After the customers cleared out and they got a chance to catch their breath, I sat down and asked them a few questions to get a better their thoughts on what they had built so far and their reflections on being a small business owner.
Wander North Georgia: As you have transitioned into the role of a small business owner, what has been your biggest challenge? Your biggest reward?
Cage-Free Boutique: In small business, everyday presents new challenges so we are constantly learning and adapting. Our biggest reward comes when our customers are able to find something that makes them feel beautiful and confident; seeing that joy gives us reassurance that we're doing something right.
WNG: Living in the North Georgia mountains is completely different than living anywhere else and while it is amazing, it does have some unique challenges. Why did y'all choose to live here and to start your business here?
CFB: Being in the tri-state area, Clayton is centrally located between three major cities; however, at heart we are just two small town girls who love the mountains, saw an opportunity and went for it.
WNG: When you're not working, what do you look forward to doing the most?
CFB: While we love Clayton, we also look forward to getting out-and-about, seeing and exploring new places. We are all about new adventures.
WNG: What is one thing you want people to know about Cage-Free that they might not have known before?
CFB: We like to think we have a little something for everybody. We carry women's sizes S-3X and have some pretty cool graphic tees for the guys. In addition to alterations, we also offer custom clothing and handmade times by local artists.