Where do we start with the widely celebrated and world renown fly rod maker, Bill Oyster and Oyster Bamboo Fly Rods? We could keep it simple and say that as a small business, they have their own Wikipedia page! While that may sound like a silly thing to brag about, ask yourself how many other small businesses do you know that have their own Wikipedia page due to their popularity?
Alright. That is pretty silly to lead with but still cool. So let's talk about how Bill Oyster only makes roughly 40 fly rods a year. That Garden & Gun and CNN equally heap praise upon his craftsmanship. That dozens upon dozens of people from around the world come to Blue Ridge, Georgia every year to learn the art of fly rod making from Bill and his family. Bill has made personal rods for Jimmy Carter and countless others who are on year long waiting lists to get a hand made rod or to attend one of his workshops. Each rod takes up to 100 hours and are made all by hand.
It is magical. It is special. It is overwhelming to see in person.
Like most North Georgia businesses, it's a family run affair. Bill is joined in the business by his wife Shannen, an effervescent and welcoming host if there ever was one and their two children, Cutter and Veronica.
During our visit with our friend Jeff at Blue Ridge Fly Fishing at his shop next door, he offered to walk us over to meet the Oysters. They have a "store front" on Main Street in Blue Ridge, although the term "store front" is a pretty liberal definition of the space. It is basically a small foyer sized environment that is closed to the public and immediately spills over into their quaint studio where the fly rods are built.
After Shannen warmly welcomed us back and made us feel at home and we got to watch Bill hand engrave the rods (seriously go to Google Images and type in Oyster Bamboo Fly Rod). After we picked our jaws off the ground at the amount of detail that was happening, we collected ourselves and asked if we could take some impromptu photos and take some notes.
Below is the result of that conversation with Bill and Shannen (and their son Cutter) as we talked to them about their art, their small business, and what they think about living in North Georgia. Enjoy.
Wander North Georgia: How did you two end up in the North Georgia Mountain?
Bill & Shannen: We are both outdoor "devotees". I could go on and on about wonder of the North Georgia mountains or the the lull and pull of nature but I will not state the obvious. It was a pretty organic transition. Almost everything that we did centered around the outdoors and I personally wanted to live in North Georgia. We could have moved Oyster anywhere. It's close to the Atlanta airport and many of our clients fly in to take classes or pick up their rods, so that was a good fit as well. While being close to trout fishing was essential for Bill and our business, the underlying impetuous for moving here specifically was and is the community aspect that beautiful Blue Ridge provides our family. Cutter was 3 years old and Veronica was not even born when we moved here. This is their home. Living in the rural mountain town of Blue Ridge and raising our young children in what we consider the most ideal of circumstances is the best part of our current lives.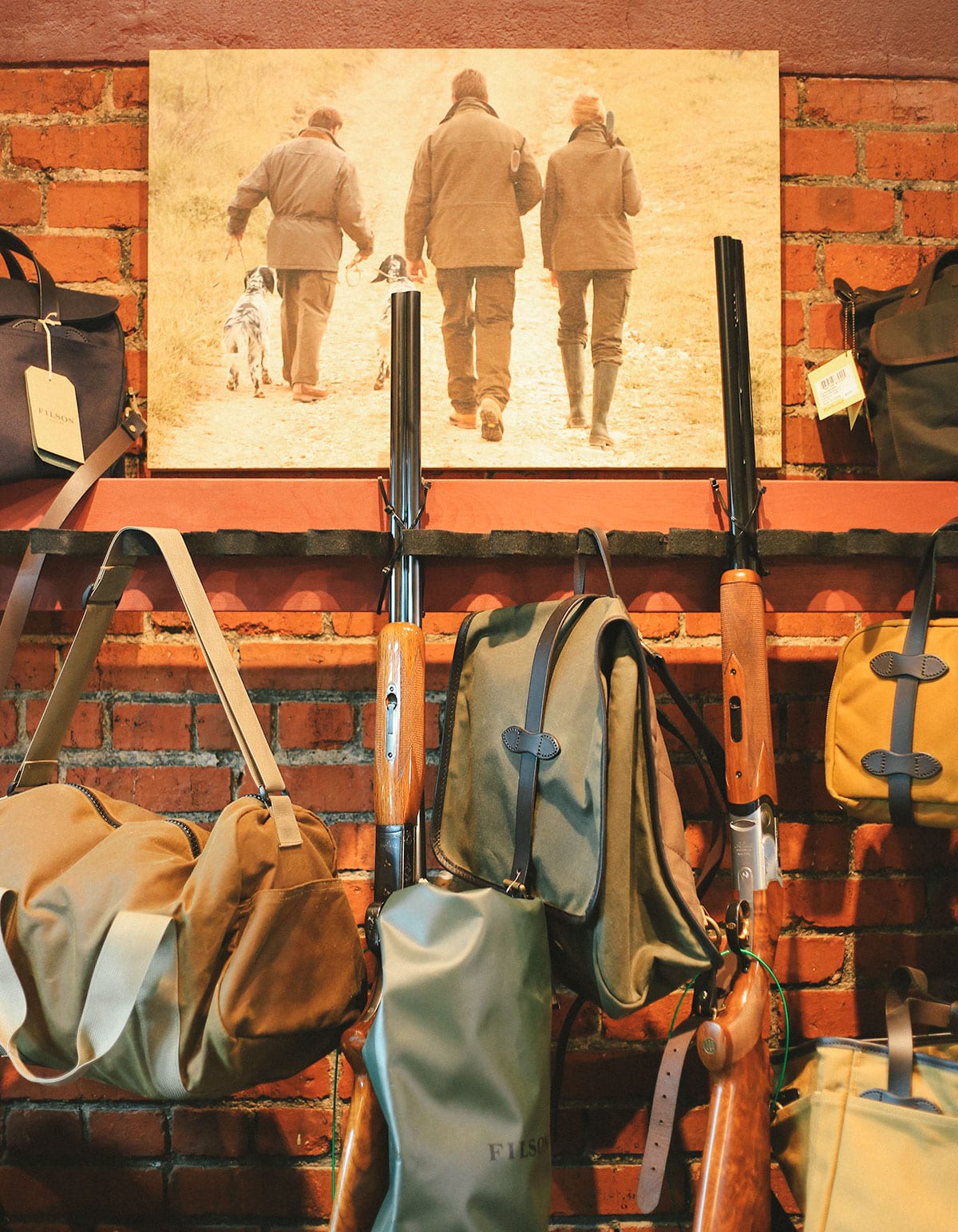 WNG: You own and operate a world class business here in the mountains where people literally come from all over the world just to learn from you. Are there challenges to running your business off the beaten path? Advantages?
Bill & Shannen: It was such a personal decision to move away from a large populous. Yes, we have the disadvantage of not being conveniently located but we live what we do and making bamboo fly rods and trout fishing in a strip mall or metropolis would literally kill our business in an internal sense. Bamboo fly rod making is a lifestyle decision . . . not a business choice. So, I guess the greatest advantage to running our business here – after the community aspect itself – is the total immersion we are offered to perfect our craft being in an unpopulated rural area. In the same essence that we must seek out "conveniences" like a comfortable movie theatre or proper school supplies, we must make the same effort to be jaded by the daily "going ons" of current events. Unless we go out looking for it, we are literally unscathed by crime, negativity, traffic and the general misgivings of our world today. We worry less and love more. The greatest disadvantage is our UPS driver leaves at 4pm. Oh, and the banjo jokes get old!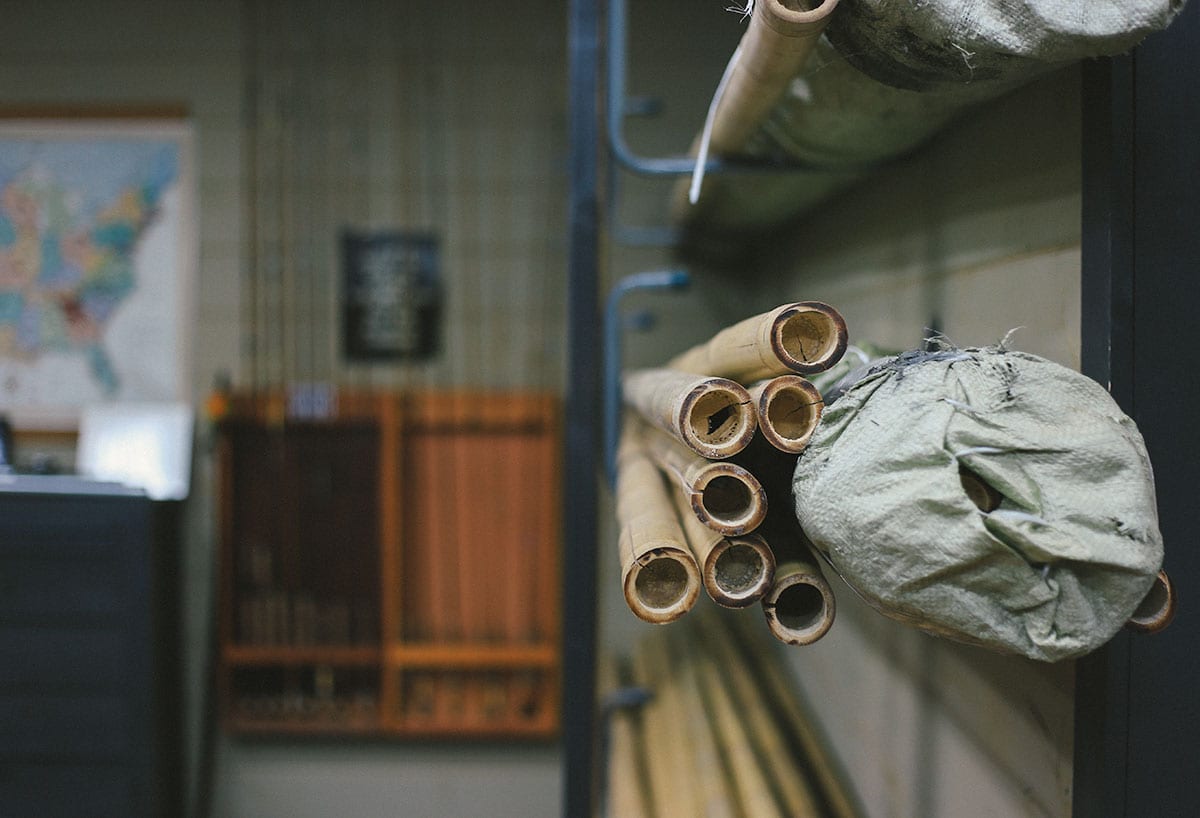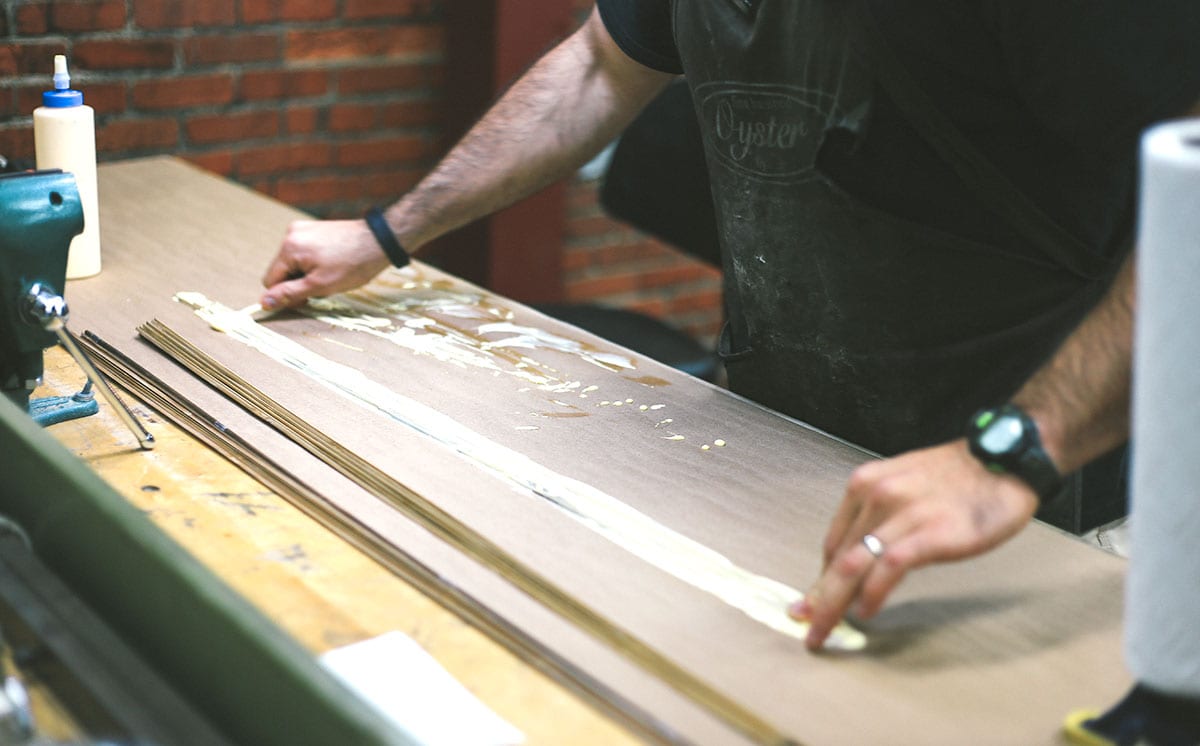 WNG: Like you, we have young families and run our business here in the mountains. Can you share some of your experiences in finding the balance between family life and business?
Bill & Shannen: Ummmm . . . there is not enough room on the Internet for this question. Balance is a tricky thing. It's always a trade off. I literally had two babies that sat on my hip – until they went to public school in 4th grade – while trying to run Oyster. My days were 18 hours long in the workshop that would have been otherwise been 10 or so if I was not so bent on being present for my children's entire life. We would not even consider day care, baby sitters or "preschool".
I convinced myself that working 7 days a week, 18 hour days with the babies afoot was best for all of us in the long run even if we die 10 years earlier as a result! I still believe this and would never do it any other way. People always say, "those years just fly by", and I say . . . "No, they did not. Those were some of the longest, most arduous, challenging and fulfilling years of our lives." So, in short . . . balance is not a thing for the Oyster . . . however you want to interpret that.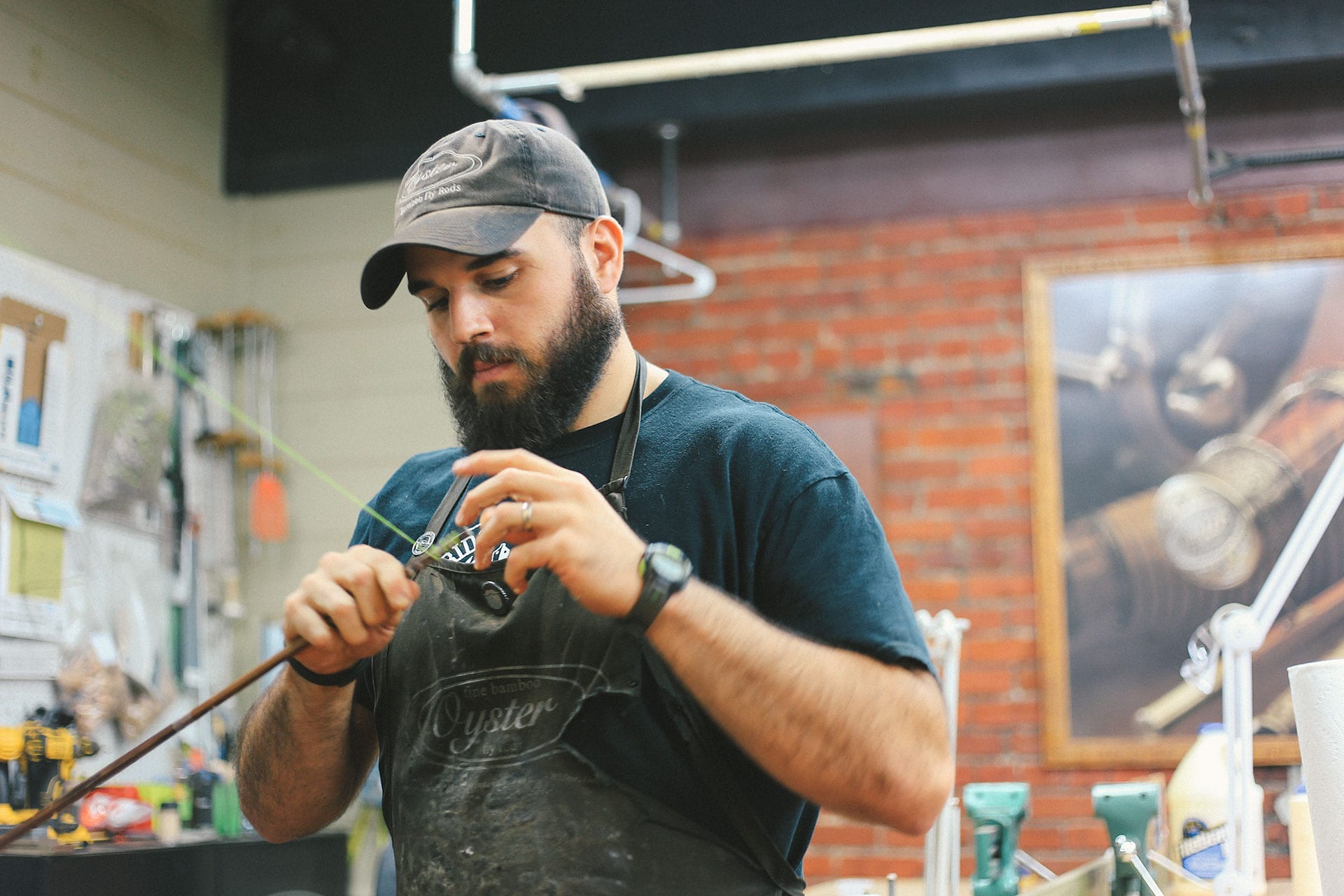 WNG: Speaking of family, we loved your son's takeover of the Instagram account during his first rod building session last year. We loved it enough that we would like his opinion on what it is like to grow up in this family affair. So . . . Cutter, what do you think about all of this?
Cutter: This is Cutter. So living in North Georgia is like living in a huge area of land and then nuclear war broke out and all of the unimportant things exploded and all the important things somehow came into one small little area and then the apocalypse was over and everyone's minds were wiped (I just made a new conspiracy theory to post on the Internet). So what I'm trying to say is Blue Ridge has everything, Guns, knifes, food, shelter, super badass rainbow trout, and bearded guys who should star in Mad Max. Long story short: Blue Ridge would survive the purge. I was always bad at making endings to things I write so I guess I will end it with an epic mic drop??
PS: If the mic drop didn't work flip your screen.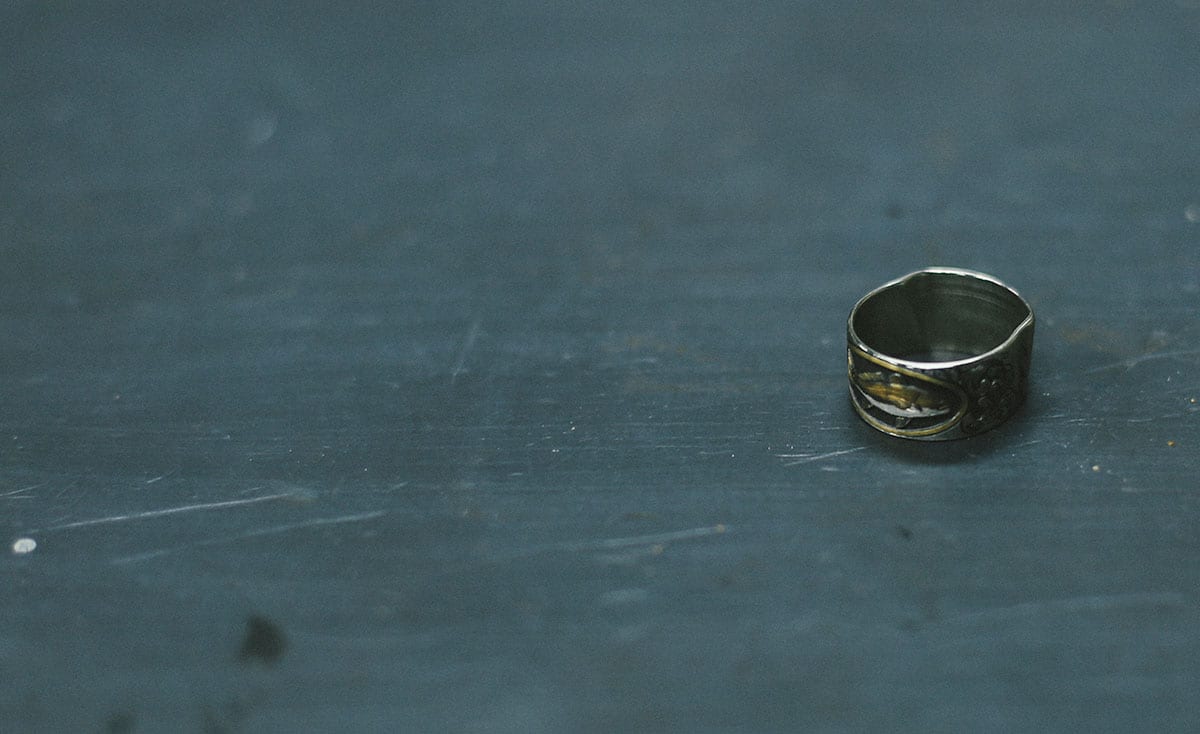 WNG: We would be remise if we didn't ask about fishing. Do you have a favorite spot and time of year to fish here in our beautiful mountains?
Bill & Shannen: Yes! Fall is phenomenal here and not surprisingly my favorite time to fish. I like to fish from a day camp site (day being the operative word) with my entire family for littles on public access on the Noontootla.
WNG: We know you like to travel to fish so what has been your favorite place so far?
Bill & Shannen: Honestly, it's normally the last place we visited . . . and in this case that was Belize. We traveled there for 8 days last month. There were so many options in terms of fishing. Bones, tarpon and permit were everywhere! Getting there is quite seamless (one big plane, one small plane and a short boat ride) and the environment is pristine. It's the type of trip you go on not knowing exactly what to expect and feel grateful for every breathe you take while there . . . and then book to go back before you leave.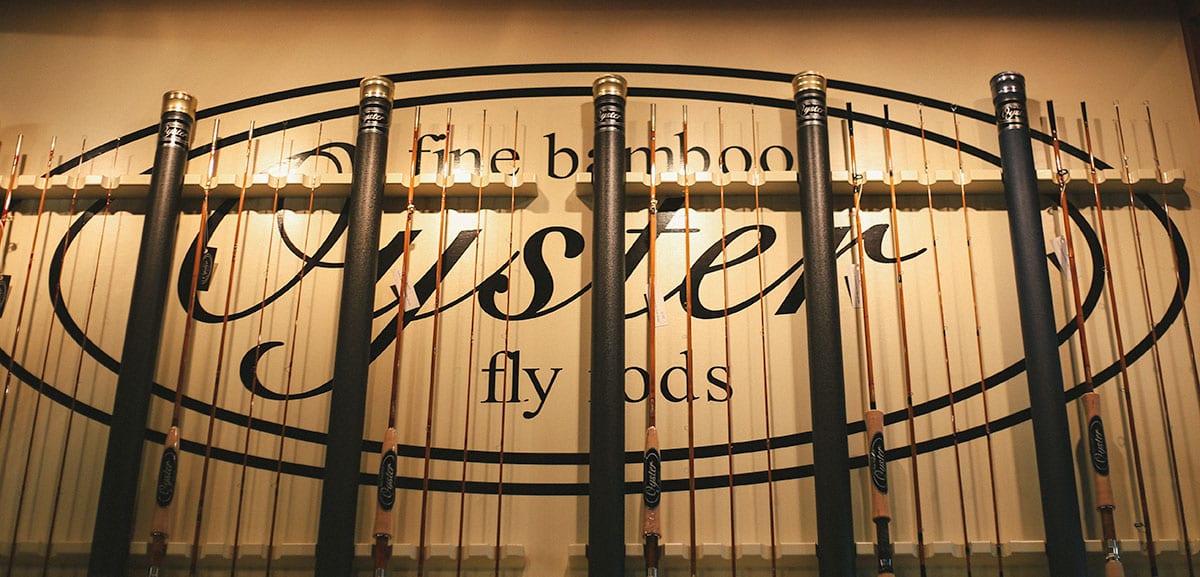 WNG: As folks we admire, can you make some recommendations in the following categories for people visiting the Blue Ridge area and the North Georgia mountains?
Eat – Harvest on Main a few doors up from the Oyster shop on Main Street. For more casual eats . . . go with Masseria which is close by as well. Fun fact: the chef/owner is a huge outdoorsman. If you go there, try and talk fishing with him and he will pull up a chair and hang out!
Sleep – Our awesome Inn above the shop of course. The rooms were designed specifically for the outdoorsman that simply wants a clean, well appointed and reasonably priced room for a night or a week.
Shop – Downtown Blue Ridge is remarkable. It's a true "Main Street" old school type of experience. I also highly recommend the spectacular Mercier Orchards. I call it the "crown jewel" of Blue Ridge.
Hike – The Aska trail system is incredibly convenient for hikes and / or trail runs. Because our lives are so hectic, just getting out there is 98% of the battle. These trails are 10 minutes form the shop. So, for that reason . . . they are our absolute favorite.

Play – Noontootla Creek Farms sporting clays (NCF). Personally, this is my favorite way to spend an afternoon. Bang! Bang!