As a reminder, we don't do advertising. This isn't some paid influencer thing. Anything you see here or on social media is because we liked it and think you might like it as well. The blog is our hobby because we like celebrating the people and places of North Georgia through stories and photos. So if you have the time and like what you learn about, please share it so we can all celebrate small businesses across North Georgia and the state together.
If you have ever driven from the Atlanta area into the North Georgia mountains, odds are you've driven past Plant City Bonsai. If you've taken the time to stop before, you already know how special this place is. But if you haven't stopped or heard about them, we want to tell you all about this amazing small business and it's owners.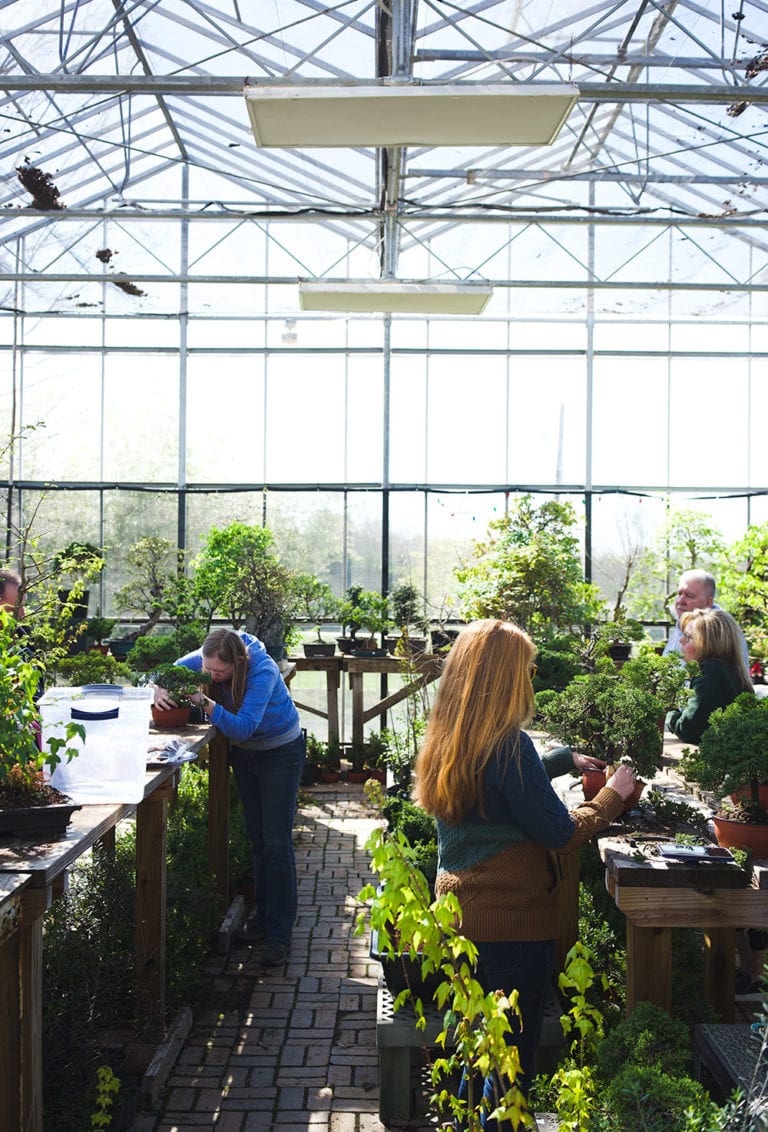 I've been coming to North Georgia well over 20 years and I'm embarrassed to admit how many times I have driven right past Plant City Bonsai without ever stopping. I lived in Gwinnett for 10 years and drove up to Raven Cliff Falls and Blood Mountain for years and drove right past their nursery too many times to count. But a few weeks ago I was coming back from Atlanta and decided to take the long way home since it was a nice Spring day and I had time to kill. I don't know what it was that made me stop but I finally pulled over, walked in and struck up a conversation with one of the owners, Sandy. 
Sandy was super kind as I asked a lot of random questions and rambled my way through their greenhouses and gardens admiring all of their bonsai. I shared with Sandy my wife's love of plants and trees and that I wanted to potentially buy her another indoor plant for her collection. Sandy graciously stopped her morning watering routine and started walking me around giving me tidbits and all kinds of information about the hundreds of options they had on hand. While I wasn't planning on buying a bonsai necessarily, I quickly realized that a bonsai is what I wanted to get Alex as a gift. But the more Sandy shared, the more I realized I had no clue what Alex would actually want. So when Sandy mentioned that they did workshops, I jumped at the opportunity to bring her back for our first date out in over a year due to all the COVID mess. 
What started out as a random road side stop on the way back home turned into me booking a workshop for the two of us the following day. And I'm so glad I did.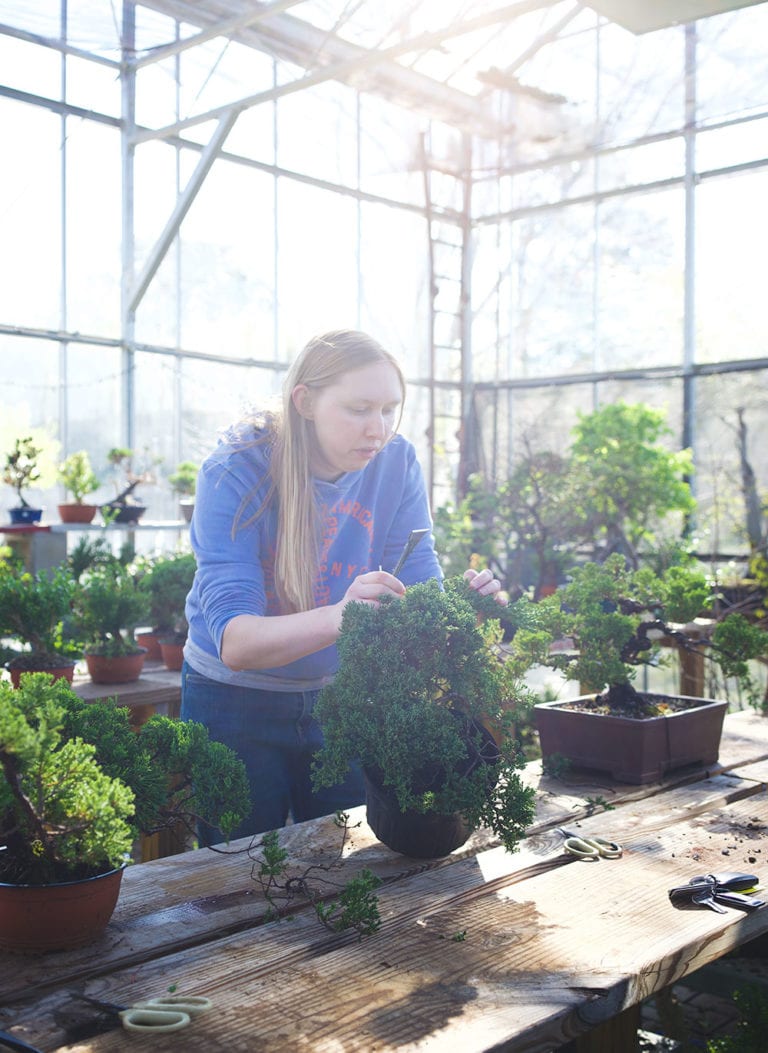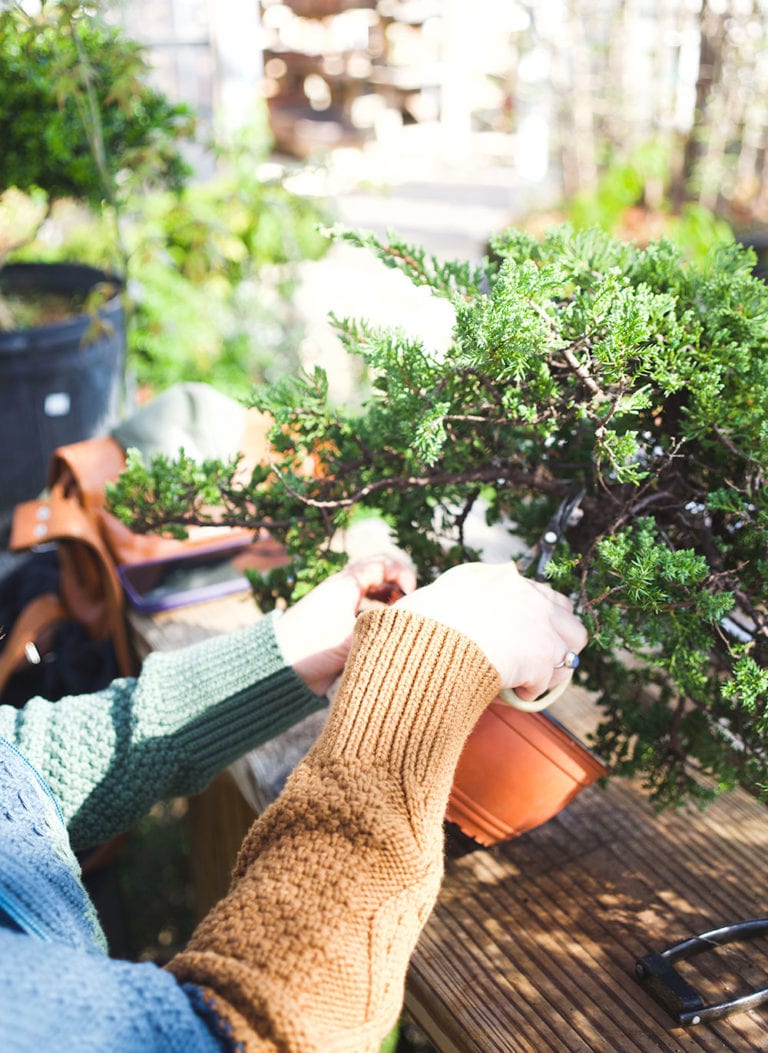 I came back the next day and got to meet Sandy's husband Steve and their staff. The workshop was a little over 2 hours long although we ended staying for almost 4 hours making small talk with the other workshop participants and Steve and Sandy  after the class! 
We all got to take our pick of a small tree that we got to work on during the class. We both chose small junipers and as we listened to the instructor explain the origins of bonsai, some general theory and facts about the trees we had chosen, we got to work. 
Maybe because of my general lack of knowledge about bonsai, I assumed the process was going to be super complicated and pretentious. I had wrongly assumed that bonsai was really only accessible to people who knew a ton about trees or just general had a lot of experience about plants. And while Alex knows a ton about plants and trees, I am as ignorant and as much of a novice as one could be. But the workshop and process couldn't have been easier and more relaxed if it tried.
Our instructor, along with Steve and Sandy, kept emphasizing that you should do what makes you happy. So while there are "rules" to bonsai, the most important thing is you find a tree that you like and you shape it how you like it. There is no "right" or "wrong" outside of the competition world which for obvious reasons is not something that was on our radar. 
During the workshop, we learned how to thin the tree out, how to select which branches would be good candidates to cut or trim, how to "jin" a piece of the trunk, wiring, potting and re-potting, soil composition, watering and so much more. It's amazing we covered what we did in only 2 hours but we learned a ton! And the best part was getting to carry our two new bonsai junipers home with us!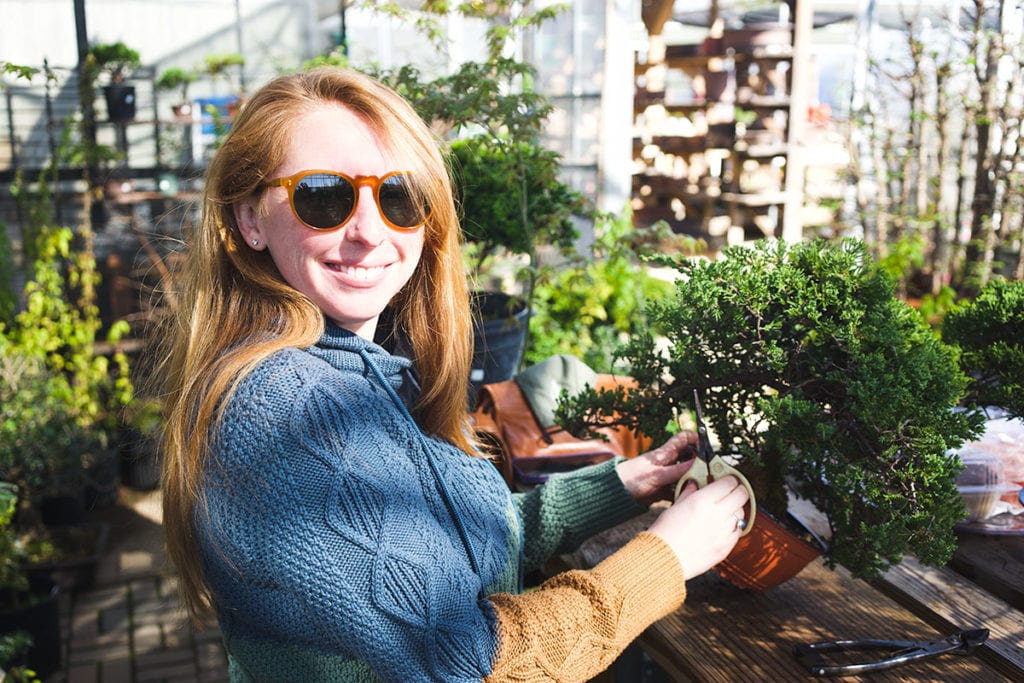 After the workshop, we got a chance to talk to and observe Steve do his thing. He has been a small business owner specializing in bonsai for over 30 years, first in Gainesville and now Clermont (half way between Gainesville and Cleveland). As with anyone who has practiced their craft for that long, Steve has become an expert at the art of bonsai. Not only does Plant City Bonsai have a strong local and regional customer base, they have customers traveling from all over the country just to visit their shop and nursery. Steve and Sandy maintain a very popular YouTube channel where they share their passion for bonsai all across the world. This has made their small business one of the largest bonsai nurseries in the Southeast. 
They have a couple large greenhouses for their outdoor bonsai, a smaller greenhouse for the indoor tropical trees, and a few exterior courtyards featuring the bigger, older and more "complete" pieces. Some of their trees were well over a hundred years old!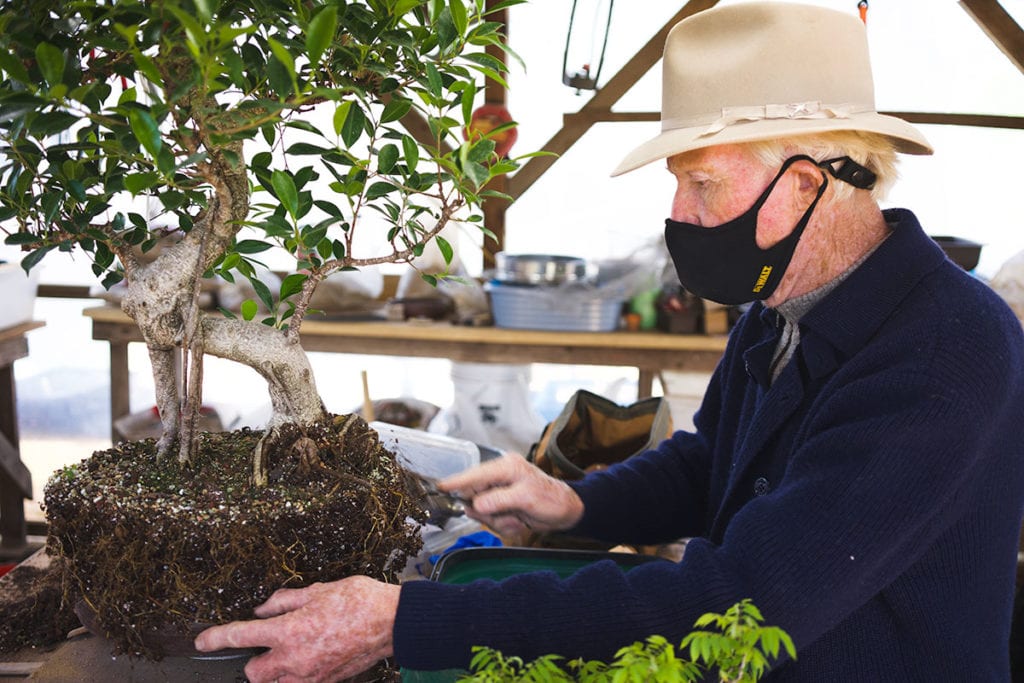 From Steve's extensive knowledge to Sandy's kind and caring customer service to their staff's versatility at leading workshops, Plant City Bonsai was just an incredible experience. 
As small business owners ourselves, we know how hard it is to "get it right" but based on our experience, they're doing it about as good as it gets. Maybe it was the amazing Spring weather on our visit or maybe it was getting out of the house without our kid on a date for the first time in a year, but it was seriously one of the best times we've had in a hot minute. We got to learn, get our hands dirty and create a piece of living art with interesting and passionate people.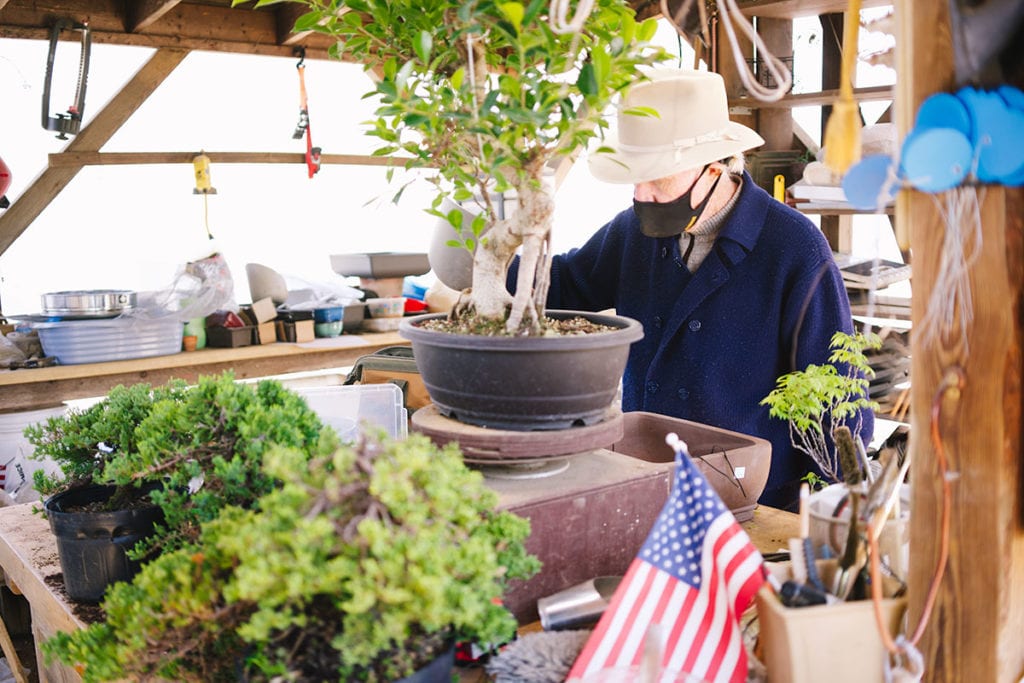 Like any small business owner, finding creative ways to stay open and viable during a year of challenges hasn't always been easy. But Steve and Sandy have survived like they always have. With a lot of hard work and a great deal of affection for what they do, they have come out on the other side stronger than ever.
We hope you consider checking them out on their website or give them a follow on Facebook. And please whatever you do, make sure you stop and give them a visit in person the next time you're heading up to the mountains.