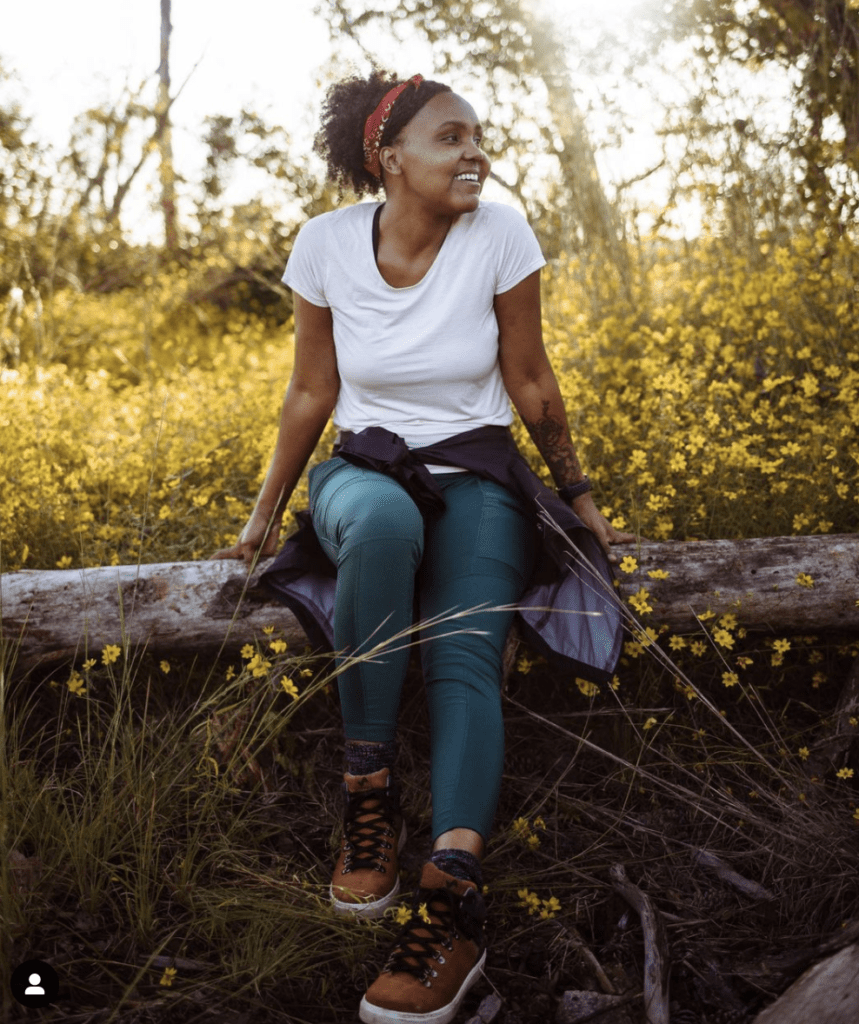 This post was written by one of our previous Wander Ambassadors, Cherisa Hawkins (@switchbackshawty). Cherisa is a long time friend, talented photographer, and an all around great personality. We highly recommend you give her account a follow on Instagram as she explores and helps to diversify the outdoor space. 
Outdoor activities on the West Coast get a lot of love. Some of the most popular pages on Instagram and Facebook seem to make the golden canyons and snow-capped peaks their exclusive focus. If you watch any travel show, it's hard not to notice the West Coast love with focuses on places like California, Oregon, Arizona, and more.
Living here on the East coast it's easy to feel envious of the West Coast's epically gorgeous trails that will leave you wanting to pick up a second job in order to afford more frequent flights to the other side.
I was not born in Georgia, but I was raised here from an early age so I consider myself to be a Georgia native. Regardless of what any original Grady baby tries to tell me, Georgia always will be my home – ok? Ok!
I've tested my limits on the Blue Ridge trails, spent nights sleeping along our grand Chattahoochee River and know the North Georgia mountains in great detail, but even I am guilty of lusting over the wilderness and sunsets of the West Coast.
I had the opportunity to meet with @latinxhiker and @outdoorbeerandgear this past week at a movie screening held by Patagonia. It was our first time meeting each other in person and we all immediately started discussing a group backpacking trip. The topic of East Coast versus West Coast was brought up and we all agreed that travel and hiking social media pages are seriously lacking in their East Coast love! We all agreed that we wanted to help represent the East Coast more and show that our trails, mountains, and forest were equally as beautiful as the West Coast and could hang with them any season, at any time.
After our talk, I got to thinking about exactly how many outdoor enthusiasts visit the East Coast each year, and officially where we ranked compared to the other regions of the country. I found this report by The Outdoor Foundation, a not-for-profit 501(c)3 established by the Outdoor Industry Association to inspire and grow future generations of outdoor enthusiasts. Their report stated that "19% of outdoor participants lived in the South Atlantic region of the US, making its population the most active in outdoor activities" and that "The South Atlantic region, which includes the southern states on the Eastern Seaboard and West Virginia, had the highest rate of outdoor participation in the country." So BOOM East Coast, put those numbers on your avocado toast and eat it! It is absolutely official . . . we tha best!
Outdoor activities ranged from hiking and backpacking to fishing and mountain biking, and to my surprise, we were leading in most of these categories. So GO East Coast!
Personally, I think that we lead with visits because we have actual seasons. From our hot but tolerable summers to our crisp falls and to the freshness of spring to our moderate winters, the East coast just has more to offer 365 days a year. So guys please continue to get out there and discover new trails, but most importantly share your experiences so that we can encourage others who live here to explore our marvelous wilderness. Here is a list of some wilderness areas here in North Georgia. Each one offers epic views, lush trails, and unique experiences.
Local Wilderness Areas You Should Visit
Rich Mountain Wilderness | The Rich Mountain Wilderness is a wilderness area within the Chattahoochee National Forest in Gilmer County, Georgia. This wilderness area is a bit more back country than most but the River Loop Trail is one of our favorites!
Cohutta Wilderness | The Cohutta Wilderness is the largest wilderness in Georgia. With more than 60,000 visitors each year, it is also the largest, most heavily used wilderness in the Southern Appalachians. It extends to part of Tennessee and North Carolina. This wilderness features my all time favorite trail, Jacks River Falls. It's a bit of a challenge to get to most trailheads in this wilderness so make sure you take your high clearance vehicle. See The Cohutta Wilderness Guide from our friend's at Atlanta Trails for more details.
Blood Mountain Wilderness | You will find lot's and lot's of things to do in this national forest. It is home to the famous Blood Mountain trail, a favorite hike for those on the AT. Vogel Mountain State Park is also a short drive from the Blood Mountain trailhead and hands down one of my favorite camping grounds. This park has something for every level of camper, with walk-in tent sites, power hookups, and RV spaces. They even have activities like hiking (of course), mini golf, kayaking and paddle boats.
From hiking, camping or staying in a cabin in Helen, GA to visiting the Toccoa River Falls and swinging bridge after a short hike. The Toccoa River Swinging bridge is a hidden gem 3 miles down a winding dirt road. This location is a bit more accessible to more people thanks to the dirt road and a great place to visit with your family.