We believe small business and Main Street America have a lot of life left in them. So every year we like to unironically share what we call our "Shareholder" Report. As a small business, we obviously don't have shareholders or a board of directors. But we do have you. And we think you're a hell of a lot more important than some anonymous shareholder or a corporate board of directors. So every year we like to check in and let you know what we have going on around here. 
There is always the risk that sharing this type of information can come off heavy handed or boastful or just land the wrong way. Please know that's not our intent. We share and celebrate these things humbly with you for three specific reasons.
It's our way of keeping ourselves accountable to you by doing what we said we were going to do when we started our business.
It's our way of illustrating the potential for how powerful shopping small can still be.
And it's our way of honoring the investment you make in our family, staff, and community every time you spend your hard earned dollars with us.
Because of your support we were able to give back locally in our community in some pretty meaningful ways this year. In fact, it was our biggest year yet. Through initiatives like 1% for Rabun County, our Onward With Pride shirt, the Wander With Diversity Grant, and various other efforts, we donated and raised over $49,000 that went directly to local and regional non-profits doing the good work of serving our communities. This brings our 4 year total to over $125,000. There is no way this happens without your enthusiasm, loyalty and support of our small business. You are every bit the reason we get the great privilege of doing this every year. 
Donated to local non-profits and civic groups in 2021
Since the beginning, we've tried to do our best to be above the industry average in our wages and compensation. While we've done an adequate job, the stresses of COVID during 2020 exposed just how bad adequate was in the life and health of our team. Since then we've doubled down on our commitment to providing meaningful living wage jobs.
In 2021, we increased our starting pay to $15 an hour, added a 100% employer funded healthcare plan for all full time team members, created 6 new positions (3 full time and 3 part time), and promoted four people. These promotions, raises, and pay grade adjustments added an additional $200,000 to our annual payroll and compensation. Up almost 100% from 2020. 
The challenges of 2020 lit a fire under our ass to make sure everyone on our team was able to participate tangibly in our growth. One of our core Values is to stimulate economic impact in the region that creates living wage jobs for the next generation and in 2021 we took a big step to solidify that for our business.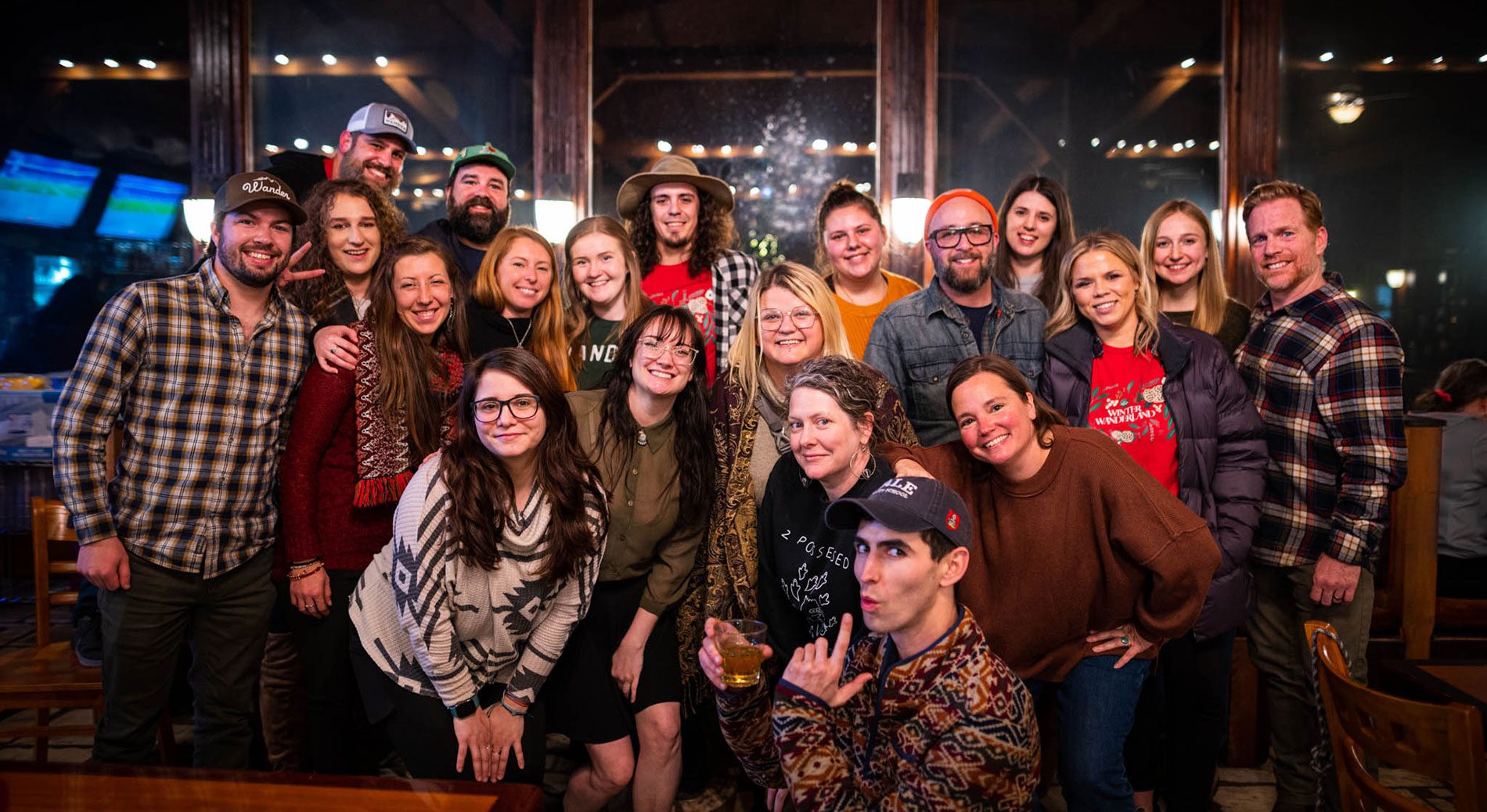 Our goal has always been to create an environment in which our team not just enjoys their work, but finds fulfillment in it. A place where they can use their talents and passion to help cultivate the shape and substance of what we do around here. To that end, this year we began layering in some additional benefits in an effort to provide a work space that was good for mind, body, and spirit.
One of the biggest benefits we added in 2021 was 100% employer funded healthcare for our staff. We worked with a local agent who helped us pick out an amazing plan that allowed us to cover 100% of all healthcare costs for our staff.
We also introduced fully paid parental leave for mothers and fathers/spouses. Full time staff get 5 paid weeks and part time get 2 paid weeks. This way, whether you're an expectant mother or a supporting spouse, you can enjoy the first few weeks of your new family without the financial stress of having to miss work.
We introduced paid sick time for all team members. Trying to navigate through COVID the last two years exposed just how important it is for our team to take the time they need to rest, recuperate and recover when they're not feeling 100%. 
We also created a variety of other benefits like a paid day off for their birthday, paid voting leave to go and exercise their right to vote in whatever way and for whatever candidate they choose, and paid volunteer time to go and serve in our community.
We're also actively working with three of our team members who are in the process of starting their own individual businesses by coaching them through their business, supply chains, profitability, and marketing plans. One of the team members has already launched their maker-based business and the other two will be going live in the coming months. We can't wait to tell you more of their stories and showcase their talents!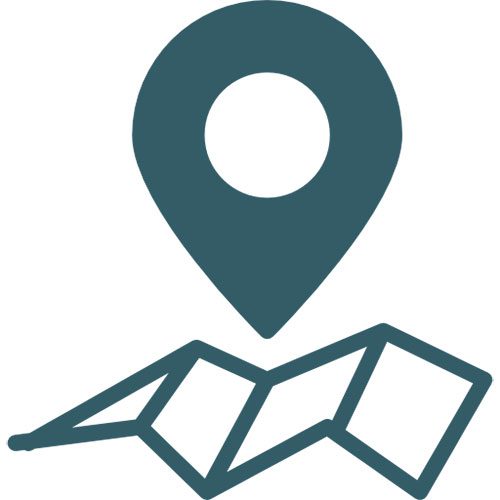 Locally Made
(within a 100 mile radius)
a +2.6% increase from previous year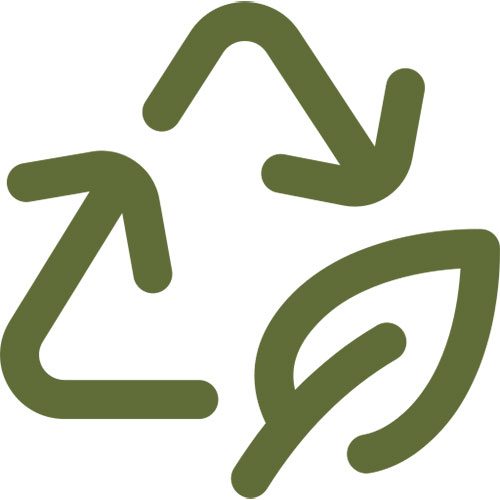 Sustainably Made or Certified
a +1.5% increase from previous year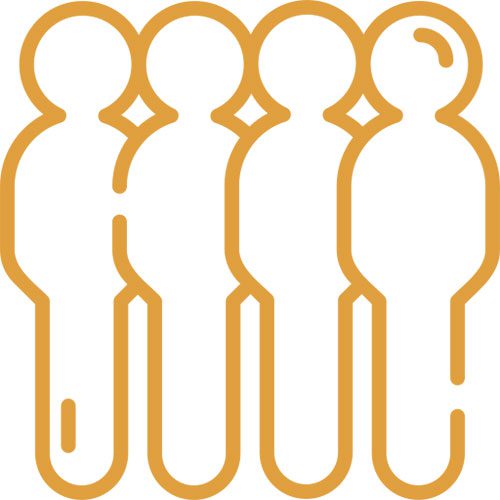 Minority, LGBTQ+, Female or Veteran Owned
a +10.9% increase from previous year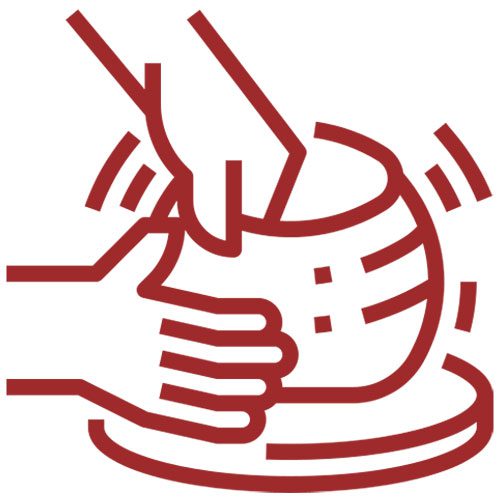 a +9.7% increase from previous year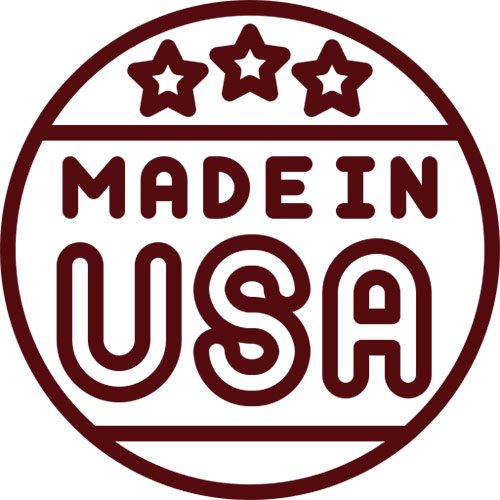 a +10.6% increase from previous year
In 2021, we also doubled down on our commitment to local makers and artists and increased their product offerings by 25%
within a 100 mile radius we stocked items from . . .
35 Makers, Artists, & Small Businesses representing over 215+ items
and from across the country an additional . . .
40 Makers, Artists, & Small Businesses representing another 345+ items
We shipped to all 50 states!
This year we moved all of our poly shipping bags to a biodegradable and compostable standard while our shipping boxes continue to be made from 100% recyclable materials
We continued our effort to be Amazon free within the next 2 years by finding local and regional options for all of our office and cleaning supplies along with logistical items like clothing hangars, tags, printer ink, etcetera.
This year, 26.5% of the products we carry in our store or online came with a sustainably made or certified designation.
For our Wander North Georgia branded clothing, we continued to make sure all of our longsleeve shirts were made with American grown cotton, our sweatshirts and hoodies included recycled materials, and new for 2021, our Classic Logo shirts coming on a new material that is our most sustainable yet. 
Our polyester comes from recycled plastic water bottles and forms the foundation of our tri-blend Classic Logo Shirts.
Our cotton is organic, US-grown, combed, and ring-spun for a soft, natural fabric.
Our tencel Modal is sourced from sustainable beech trees which rounds out the soft feel and wear of our shirts.
Our yarns are spun, knit, and fabric dyed in America, then cut and sewn ethically in Haiti, and finally finished back in the US.
It was an amazing year of growth for us in 2021 and we can't wait to see where 2022 takes us.
Thank you for your support.