As our business has grown we have given serious thought to how we want to structure ourselves and what we want our impact to be in our backyard of Rabun County, the state, and beyond. To help us do that we have crafted a series of Values that help inform the direction our small business takes as we grow into a sustainable company built for the long haul. Knowing why we do what we do helps us know what to do and how to do it. We hope these values help give you an idea of what is important to us as a company.
We will put more back in than we take out, realizing that we are one out of many who share this place. Many have been here for generations, while others only for a while, while still others are just passing through. We value all members of these groups and count them as allies when they care about this place and work towards it's common good. We will commit to serving the community around us and will do what we can, how we can, when asked. We understand that we live in a shared place and it is our responsibility as a company to follow the rhythms of where we live, only seeking to lead when we believe there is an opportunity to foster the health of the community, and actively attempting to partner and collaborate whenever given the chance.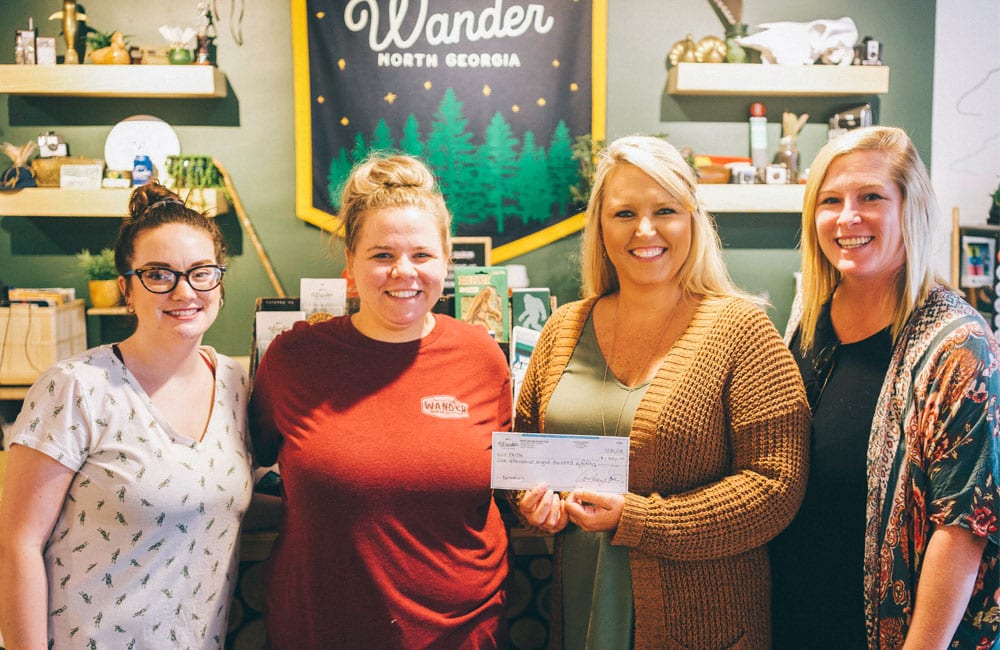 We donate 1% of every sale, every day to local Rabun County non-profits. In 2019, we were able to donate $41,767 and over $100,000 since we started to groups that are doing amazing work right here in our own backyard. And all because of your generous support of our small business.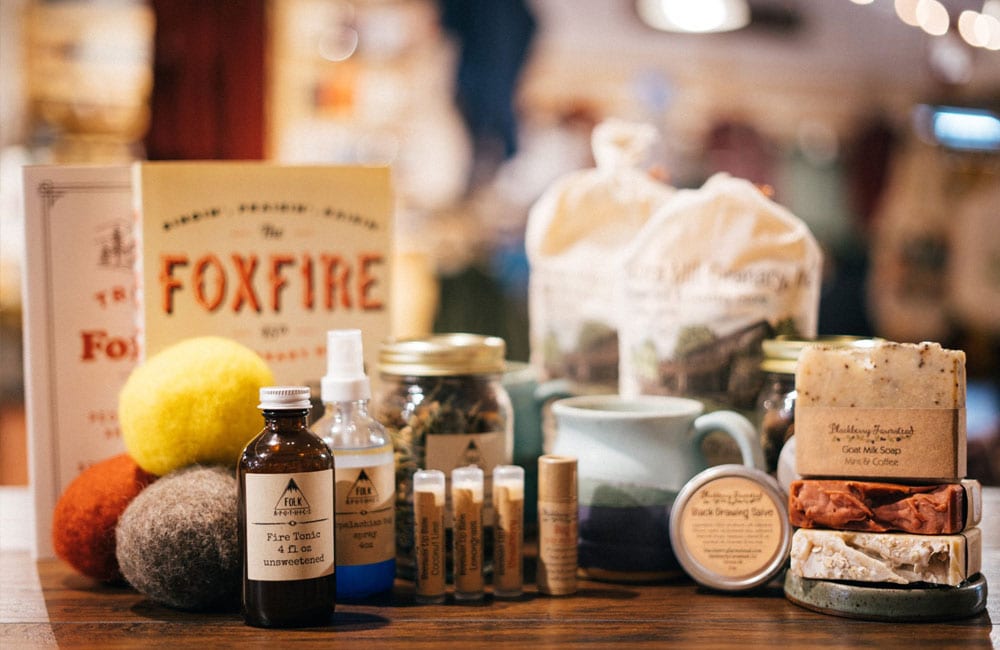 Our store partners with 35+ local small businesses, makers, artists and craftsman within a 100 mile radius. These makers create 215+ products for our store. We stock products from an additional 40+ small businesses throughout the country and stock another 345+ products from them.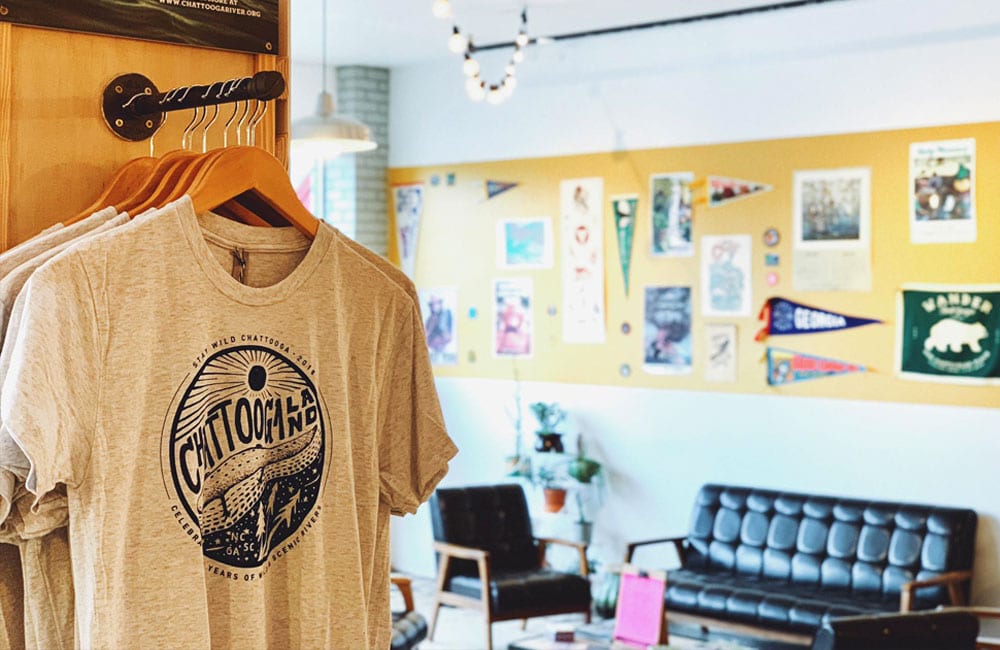 We usually have a couple of ongoing fundraisers going on at any given time. Currently, we have Chattooga Conservancy shirts for sale in the store with 100% of the sales going directly to the Conservancy. In the past 2 years this has raised over $16,000 for the conservancy.
We will never forget that our most essential of distinctions, is our people. For our customers, we will always be humbled by their support, small or large and will wake up daily ready to earn the privilege of creating something worthy of their interest. For our employees and ambassadors, we will provide a place that is safe, diverse, and plays to their individual strengths. For locals of North Georgia, we will celebrate the people and places that call this area home, tread lightly wherever we go, and seek to stimulate economic impact in the region that creates living wage jobs for the next generation.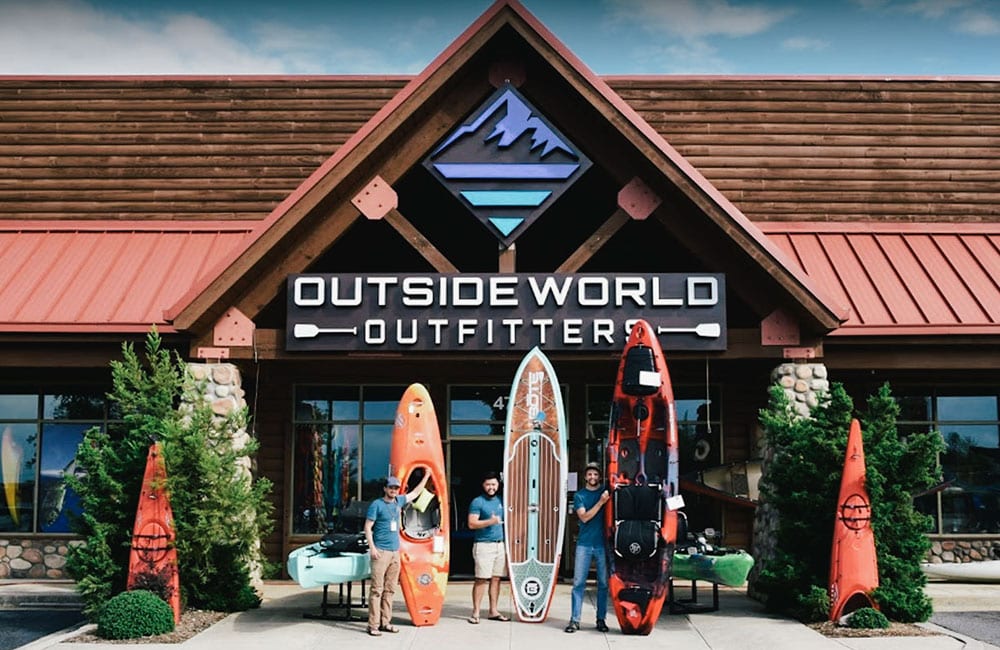 We are proud partners with 25+ small businesses across the state of Georgia that sell our Wander brand. If you can't make it to our store in Clayton Georgia, we hope you consider swinging by the closest local shop to you to see the latest Wander North Georgia shirts, hats, and stickers all while supporting other small businesses.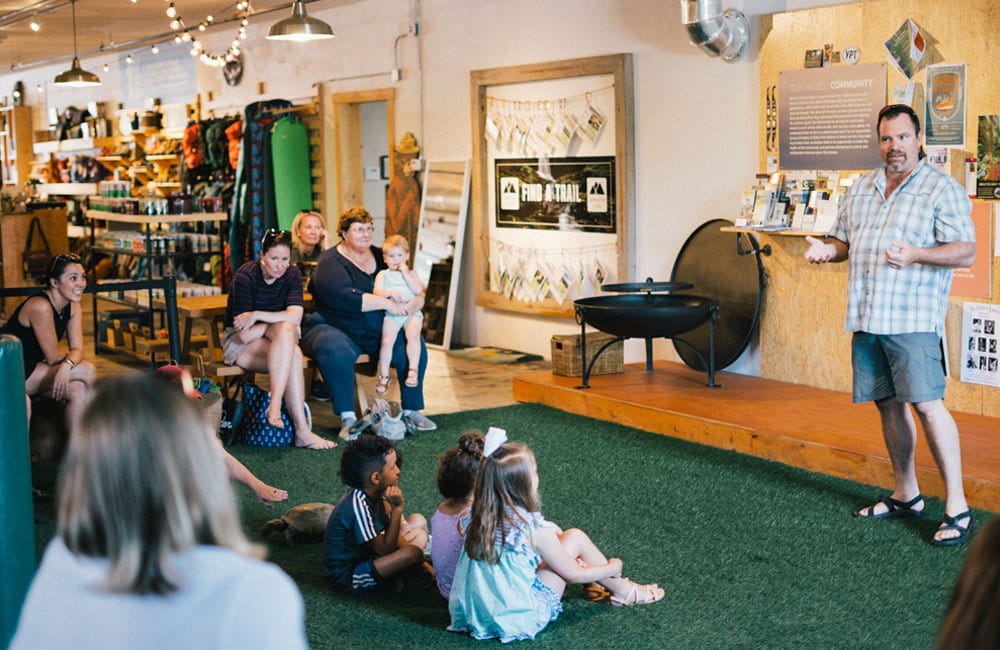 We offer a series of workshops and events regularly in our store. Our goal has always been to have our shop double as a community space and in 2019 we got see that vision realized with 44 different workshops or events. 100% of the ticket price of these workshops go directly to the artists and creatives who present them.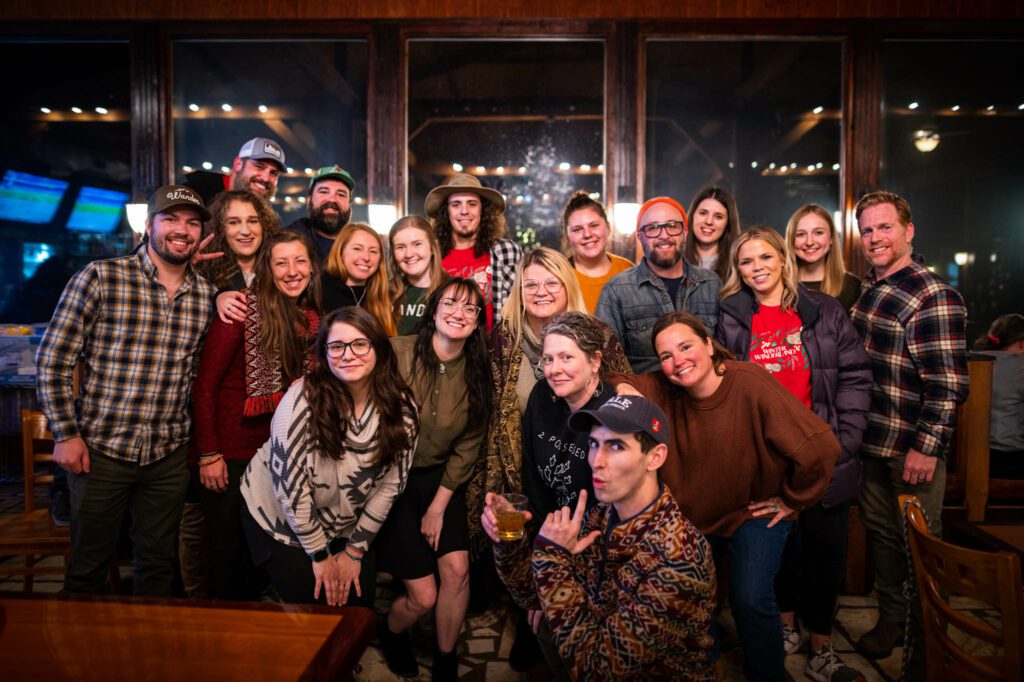 Our team are the heartbeat of everything we do at Wander. More than employees, they are family. In 4 short years we have created 21 jobs, created 7 salaried positions, made our starting pay $15 an hour, provided fully covered healthcare for all full time employees and paid telehealth options for part time, and offer paid maternity and paternity leave. We have a long way to go but are proud of what we are able to offer as a small business.
We will tell the truth and never seek to make things or stories more or less than the people and lifestyles they represent. In a corporate world where everybody dresses things up and claims to be something more than what they are, we will be simple, we will be honest and we will tell stories worth listening to. Our friends will be our t-shirt models and our photos won't be over edited. Our goal is not to sell you on some unrealistic pipe dream but rather to open your eyes to the day-to-day, commonplace beauty that you experience in North Georgia. The lifestyle sells itself. We're just using this platform to shine a spotlight on things we believe matter.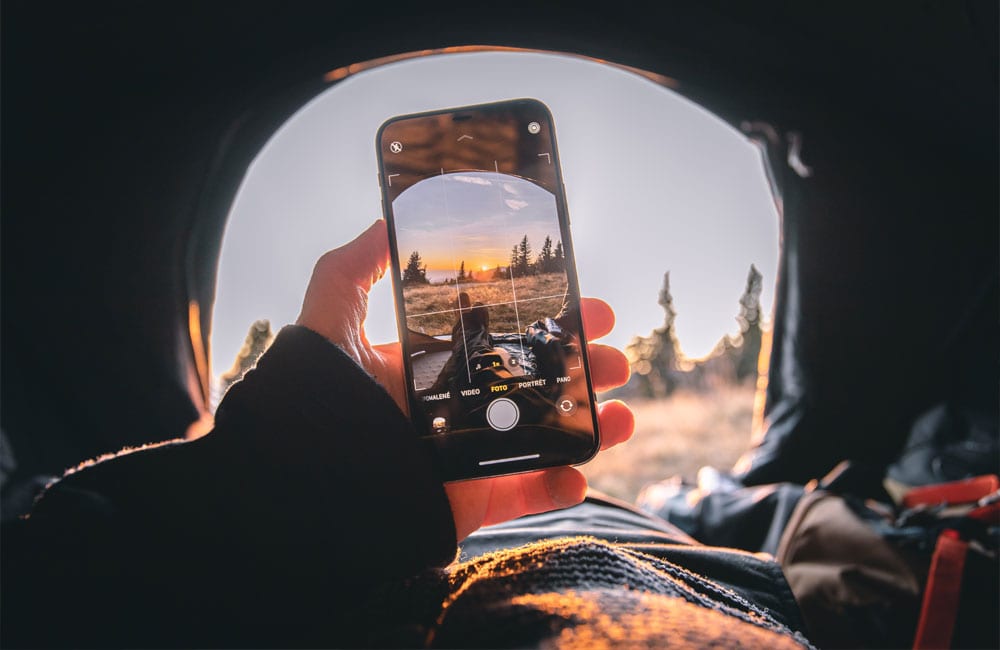 We do all of our "marketing" in-house. All that means is we do things ourselves as organically and as DIY as possible. We spend less than $0 a year on ads, cut out annoying email marketing, use zero cookies or retargeting campaigns, our team members are the "models" in all of our product photos, and we keep things as simple and as honest as we can with the stories we tell.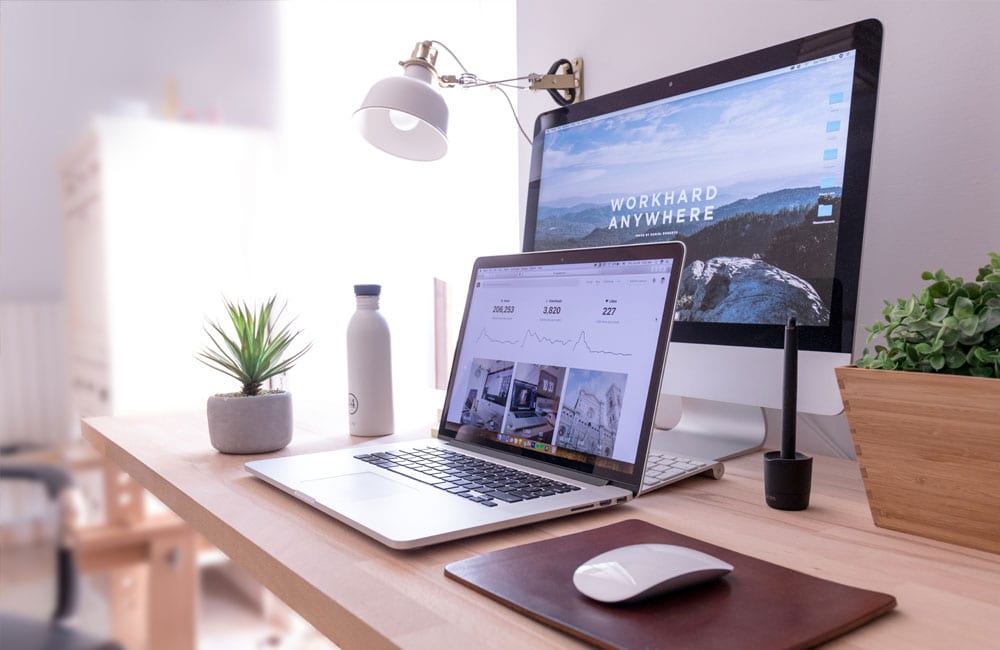 We donate over 100 hours of time every year to local non-profits and small business peers via free consulting including: website building and maintenance, workshops on social media, product photography, and regional events to name a few.
We believe the world is not ours and because of that, we make an active effort to not look for more, but to look for better. For us, online interactions, social media and web content are not the end goal. They are a means to an end as we play our role in connecting people to conservation and community issues affecting the region around us. We are seeking to blend, marry, and overlap the digital world with real life issues by encouraging people to experience the outdoors responsibly by being a part of the solution rather than the problem. We are in this for the long haul and hope to create a platform that our children will be proud to carry on one day.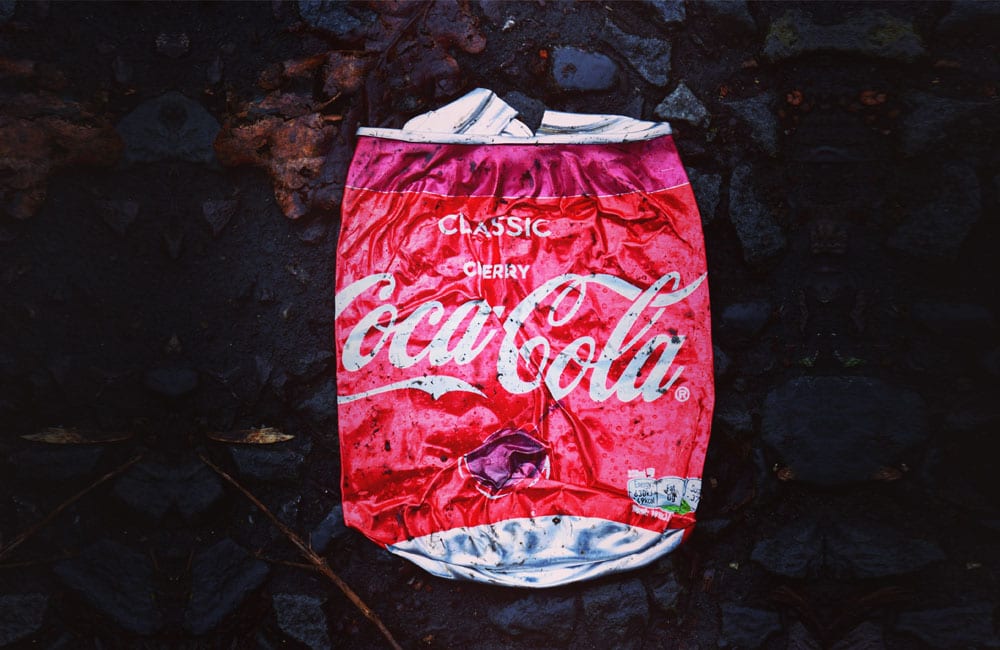 Join us for one of our upcoming clean-up hikes! In 2020, we've picked up over 2,200 pounds of trash and are always looking for help and volunteers!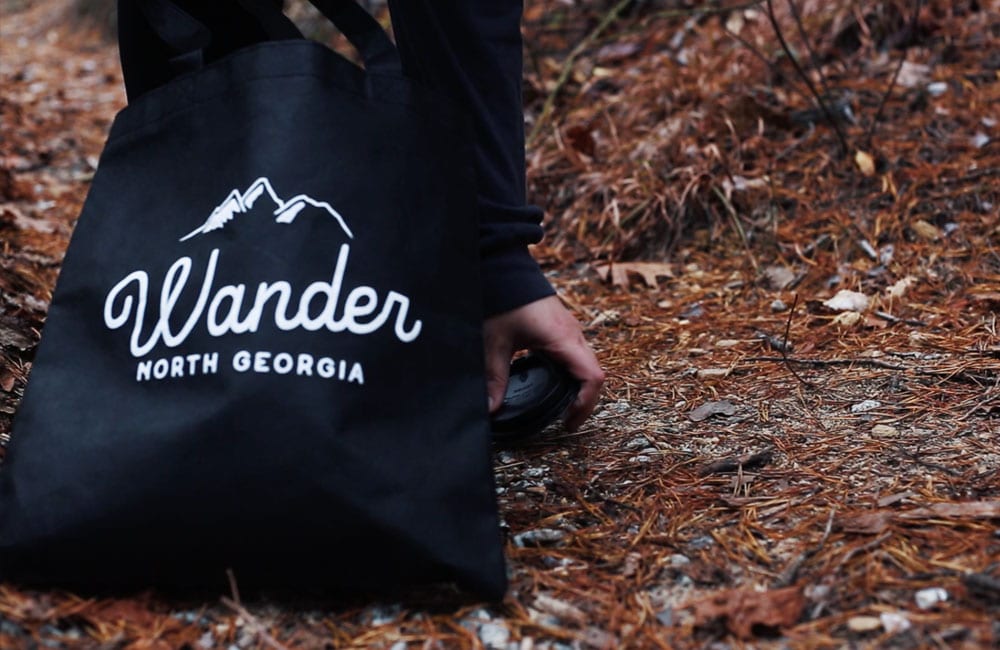 We use 100% made from recyclable materials or 100% biodegradable and compostable shipping materials for all of our online orders.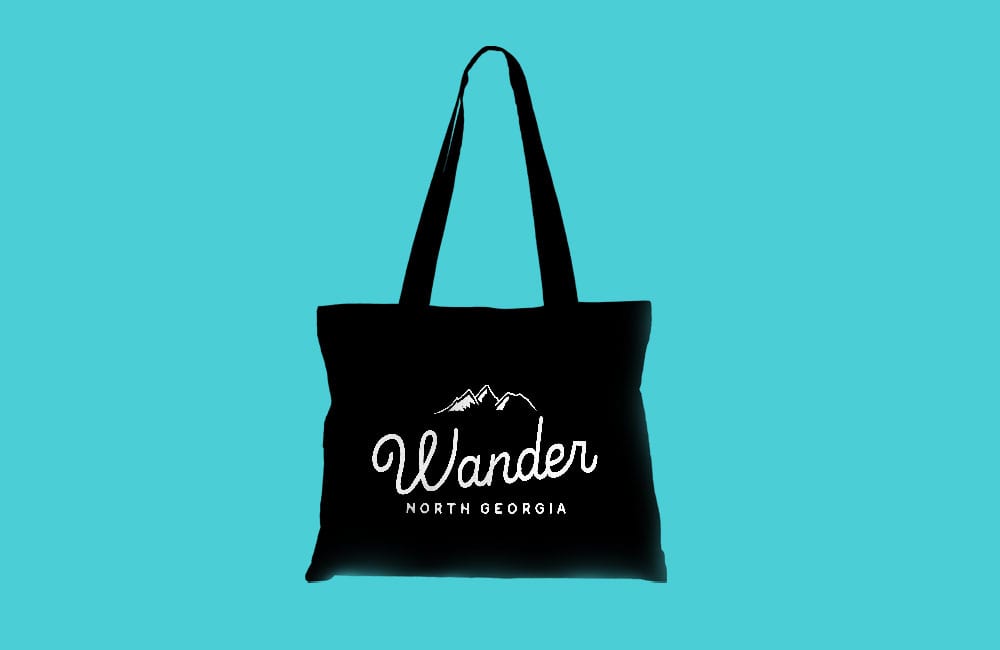 In 2019, we eliminated the majority of our single use shopping bags by offering a free reusable bag with every purchase. To date, we have been able to eliminate over 60,000 single use shopping bags by offering this free reusable bag with purchases.