Editor's Note: As a part of our effort to help promote and advocate for North Georgia conservation efforts, we have partnered with our neighbors and friends at the Chattooga Conservancy to help raise awareness on the amazing work that their dedicated team and passionate volunteers do to protect the Chattooga River watershed. Periodically, we will be sharing some of the initiatives that the Conservancy is involved in and will be providing ways for our readers and followers to get involved in tangible ways to help them in their good work. Please consider reading about the Chattooga Conservancy's mission and becoming a member today. Content and photos provided by the Chattooga Conservancy team.
In the far corner of northeast Georgia, Stekoa Creek Park occupies 4 acres in Rabun County, right next to State Highway 441 and Stekoa Creek. Highway 441 is known by many as Georgia's "Heritage Highway," and Stekoa Creek is also well known as a chronically polluted tributary to the National Wild & Scenic Chattooga River – Georgia's sole river with this very special distinction.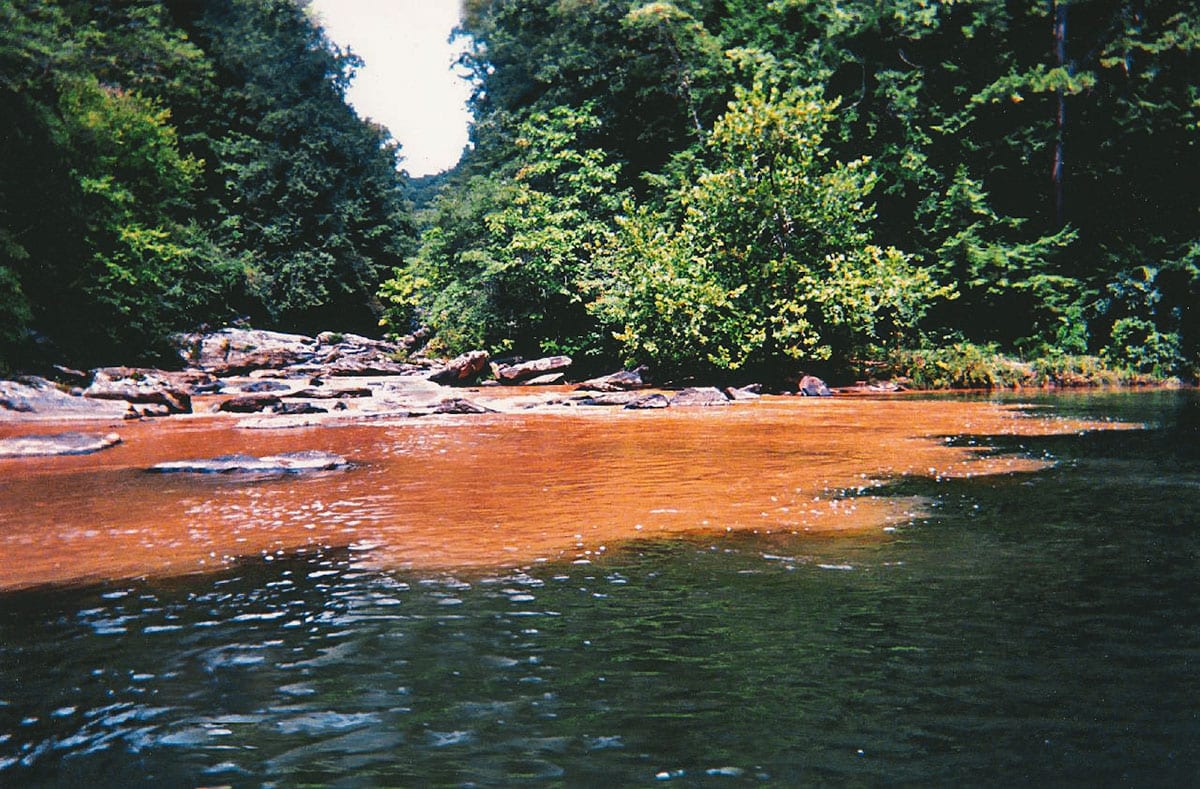 The Stekoa Creek Park was officially donated to the City of Clayton and opened to the public in August 2015, and offers attractive greenspace for community enjoyment, recreation and nature study.
Stekoa Creek Park was constructed by the Chattooga Conservancy, a local non-profit organization that is dedicated to protecting and enhancing the environment and cultural heritage of the Chattooga River watershed. The organization created the park to demonstrate the potential for more projects that could benefit the community, while helping to clean up Stekoa Creek.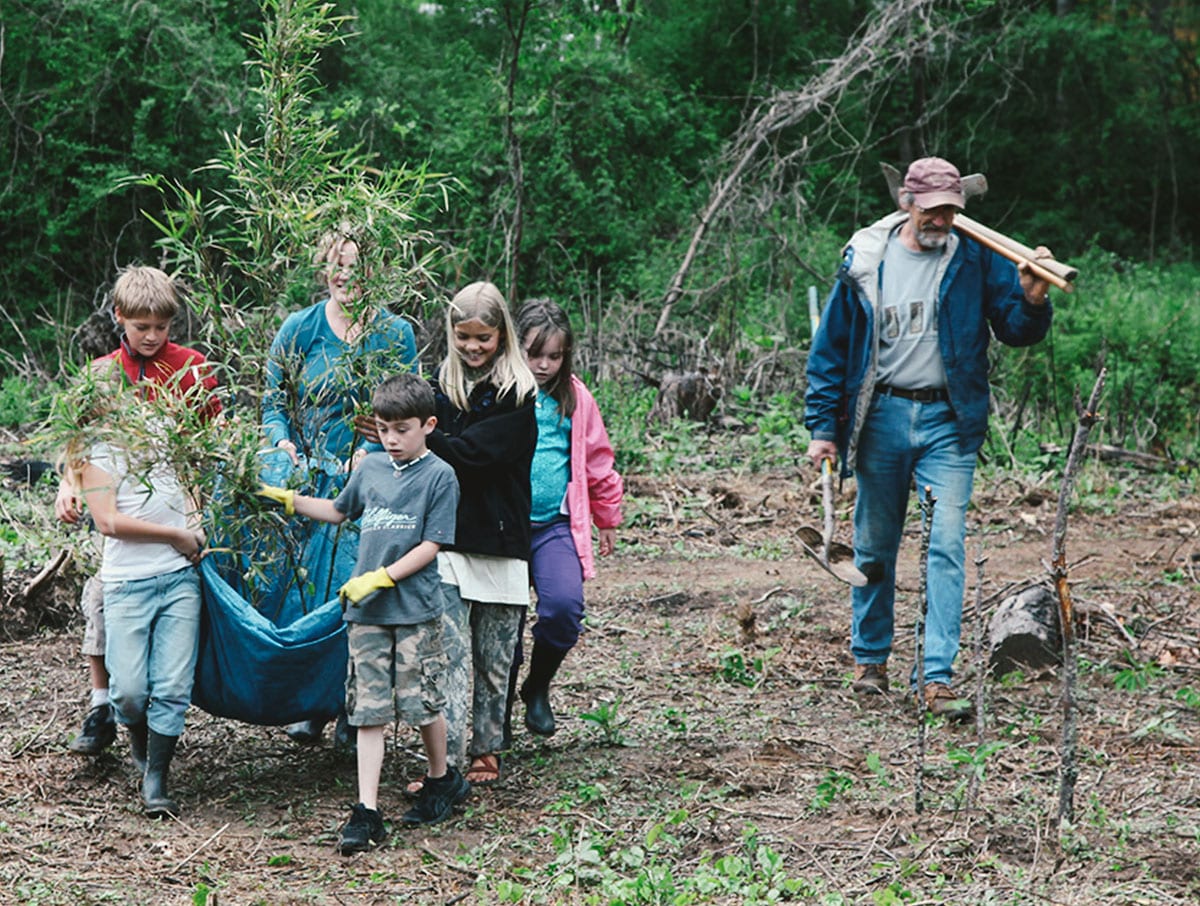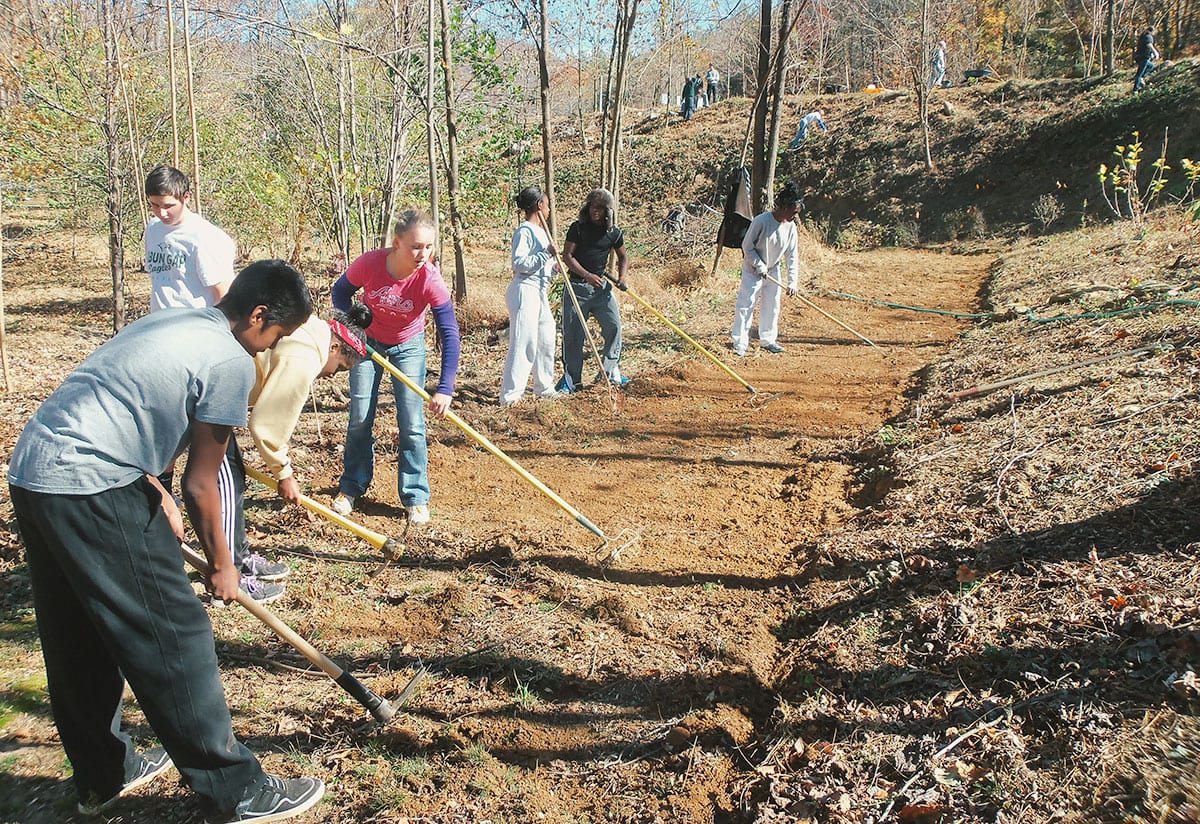 In addition to restoring the land, Stekoa Creek Park was designed to celebrate the rich cultural heritage and natural history of Rabun County. At the park's entrance, there is a beautiful pavilion that is based on a design used by the Civilian Conservation Corps for picnic shelters built during the 1930s in the Chattooga River watershed. The pavilion is constructed of large beams and is a timber frame building, and its solid rock foundation is made of Georgia granite.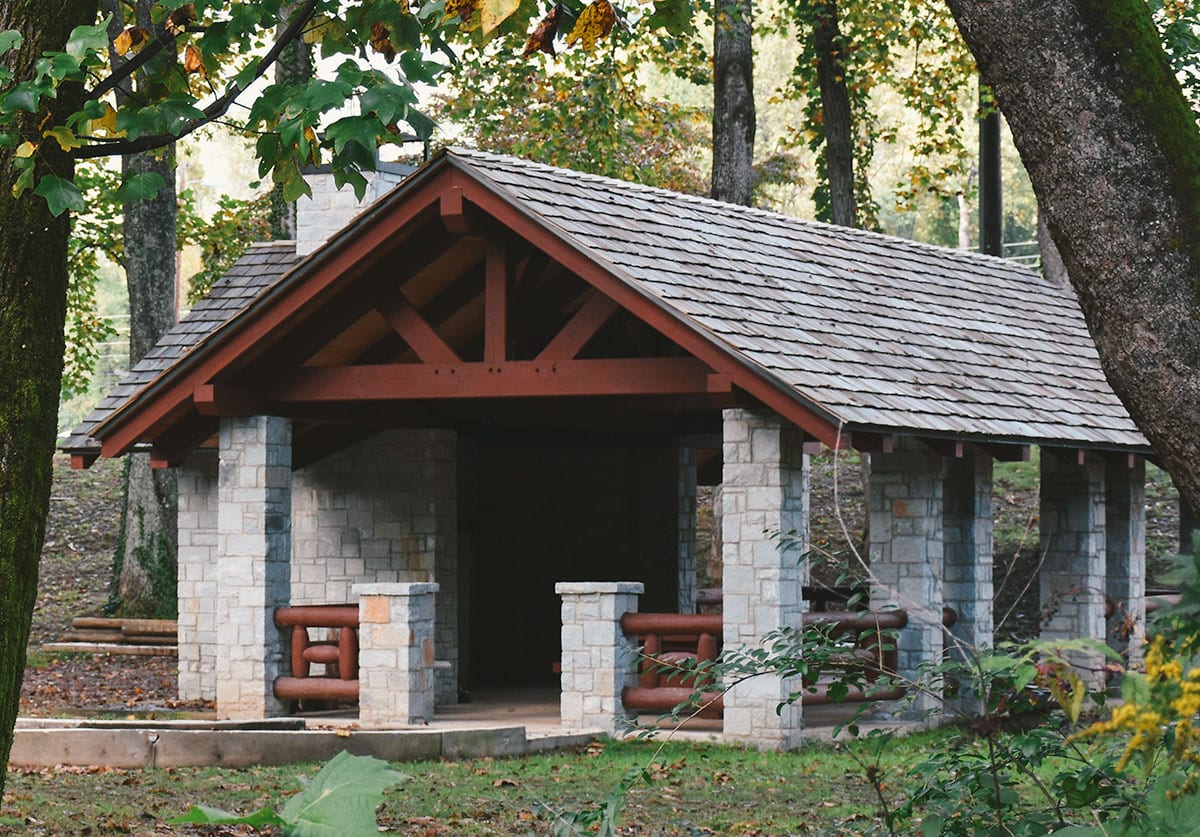 Building Stekoa Creek Park involved cleaning up more than 200 tons of concrete, rubble and bricks that had been dumped at the site, and eradicating poison ivy, kudzu, privet and other invasive non-native species that blanketed the land. The noxious vegetation was removed by manual methods rather than by herbicides to avoid negative impacts to water quality, and desirable native plants already growing on site were saved and nurtured. The massive piles of concrete blocks were sorted, cut and shaped to make steps, retaining walls, and also used for erosion control; the bricks were cleaned and utilized for many ancillary projects at the park.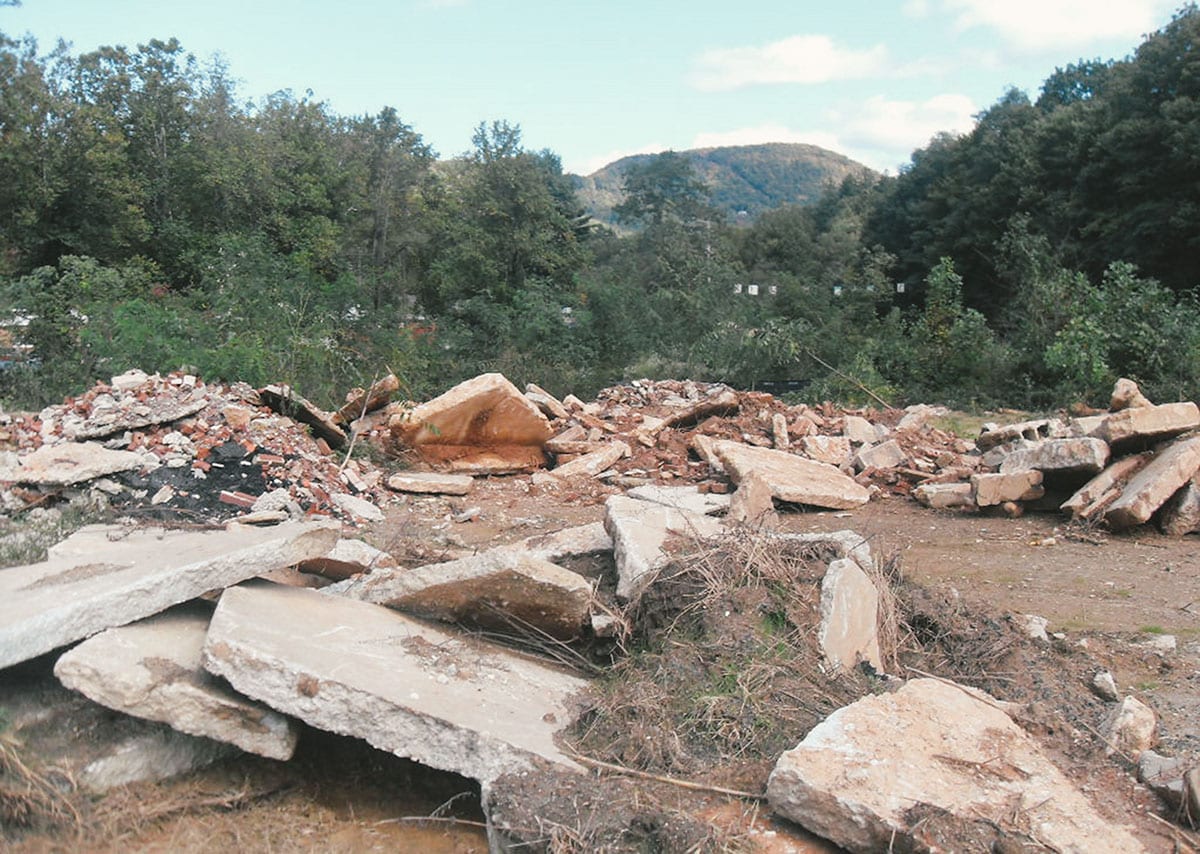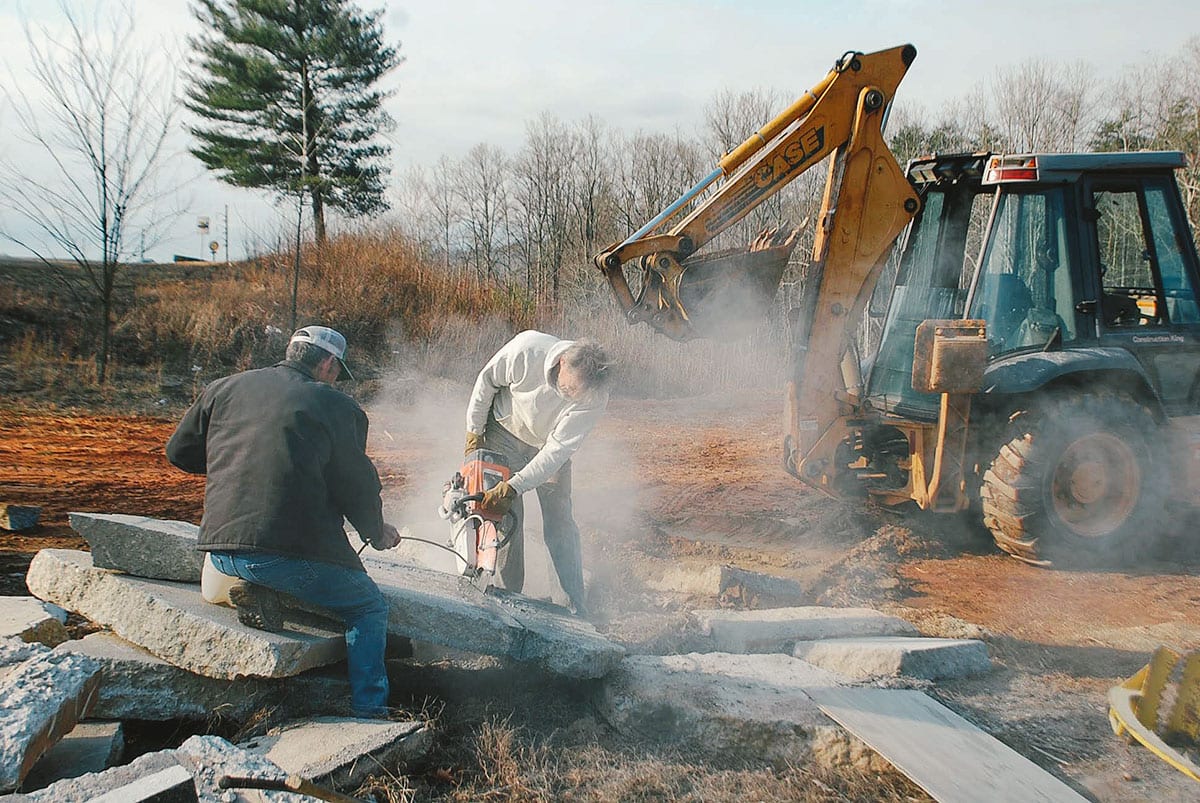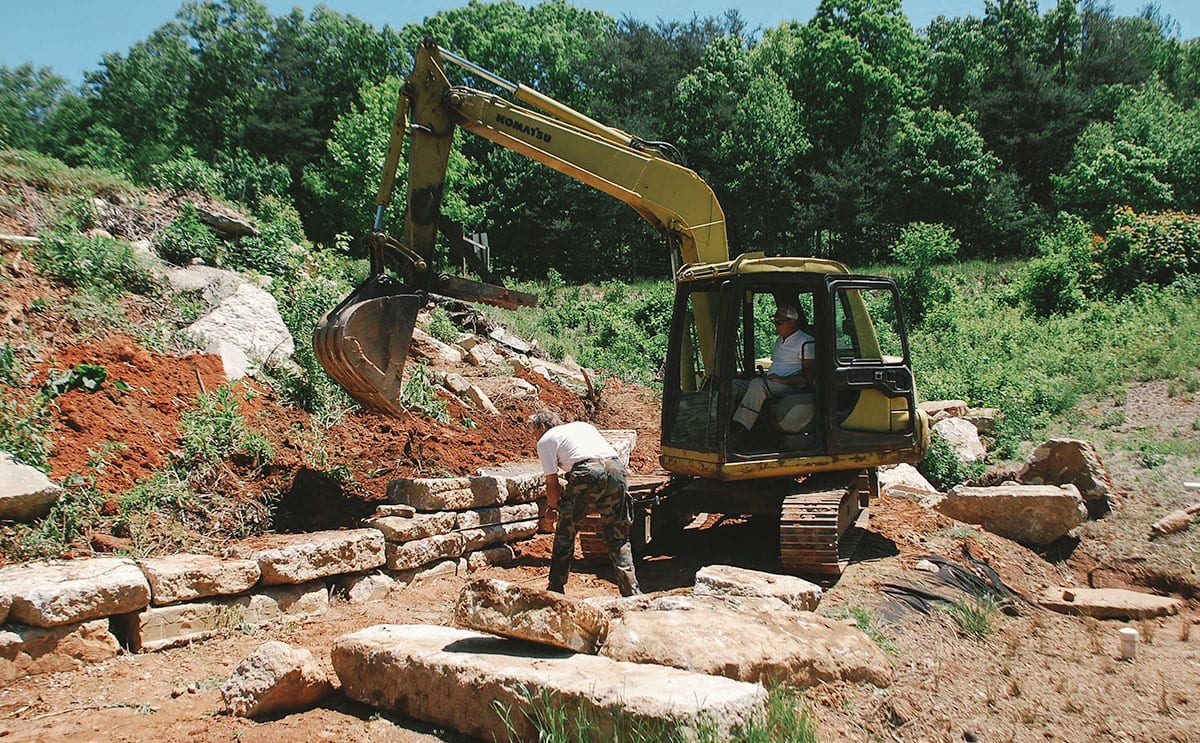 A rain garden was constructed to intercept polluted storm water discharge from Highway 441, and to clean the water before it flowed into Stekoa Creek. A badly eroding stream bank on the tract was repaired using bioengineering practices.
Stekoa Creek Park's trail system was landscaped with over 100 species of native trees, shrubs and wildflowers. Famed naturalist William Bartram traveled through this area on his epic journey through the Southeast in 1775 and discovered many new species of native plants, some of which are featured in the park including Frasier Magnolia, Franklinia, Mountain Camellia and Flame Azalea. When visiting the park, look for botanical markers that identify many of these native plants.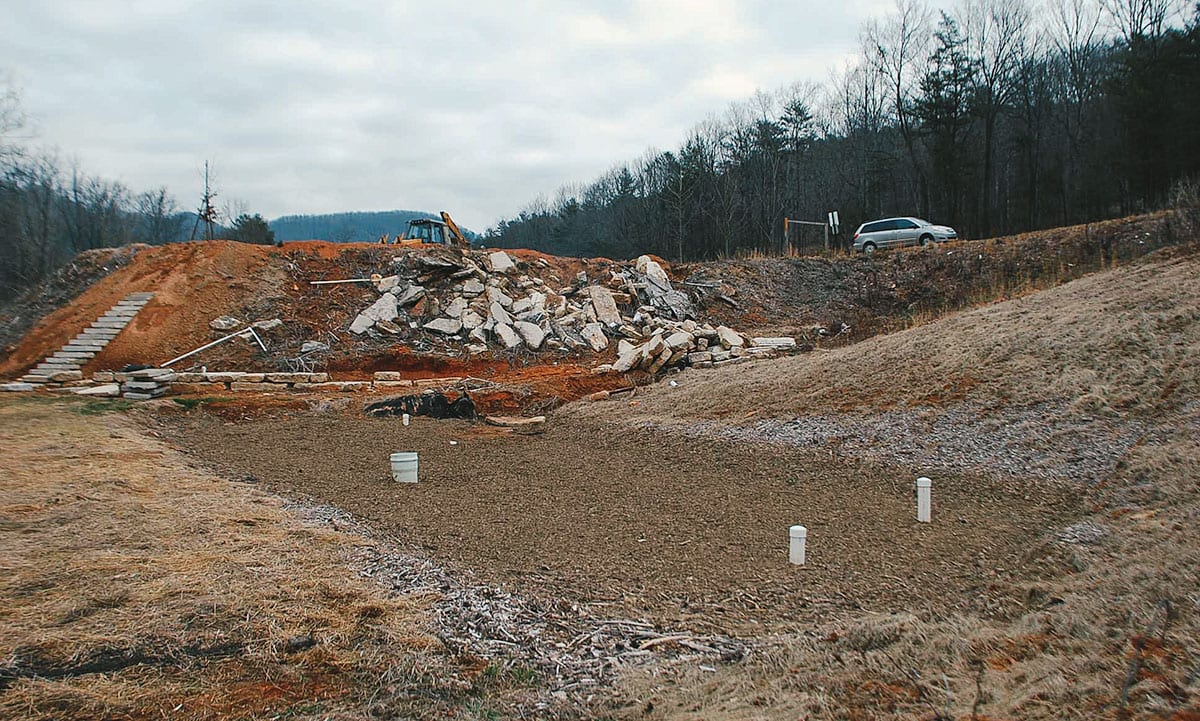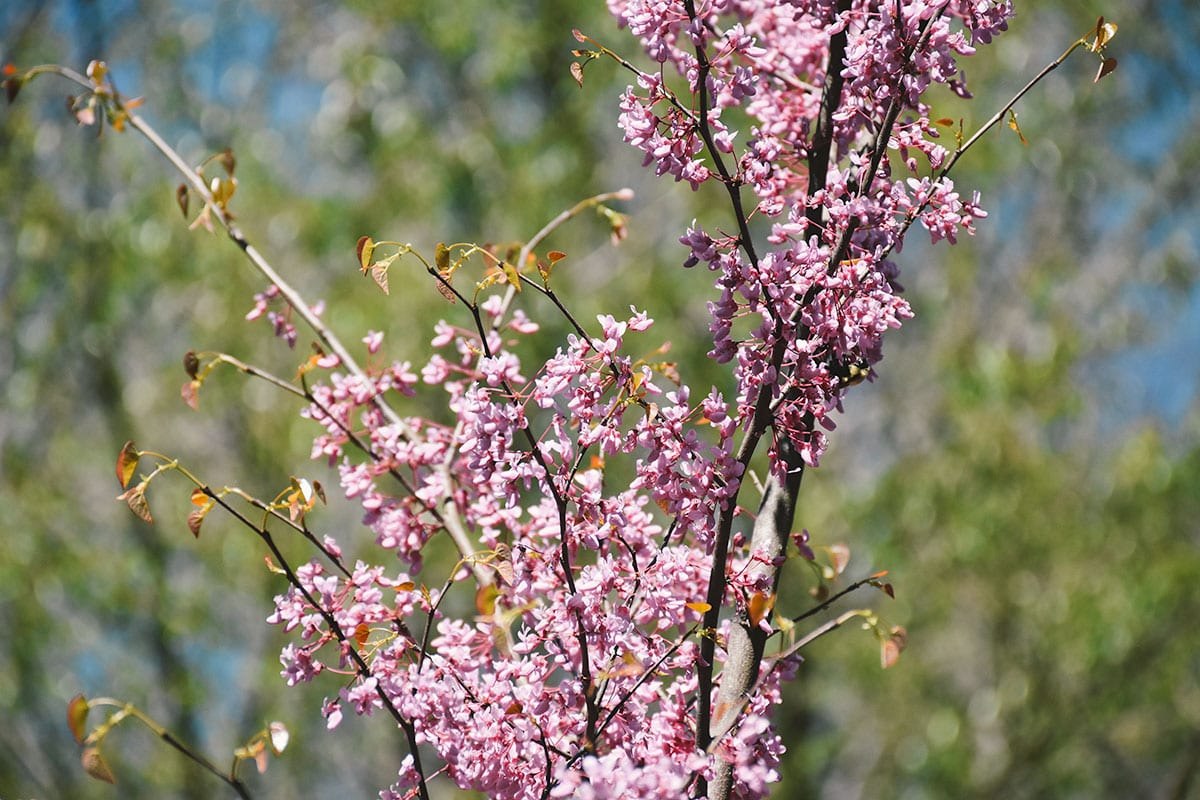 A Cherokee Indian village named "Sticoe" was located on Stekoa Creek, approximately ½ mile downstream from Stekoa Creek Park. The park features a replica of a Native American ceremonial mound that was created from a mound of fill dirt on the site, and shaped to mimic the ceremonial mound described by Bartram during his travels through the area. A stairway and path to the top of the mound lead to a raised bed wildflower garden and a timber frame arbor. Another feature at the park is the remnants of an old mill pond dam that can be seen in Stekoa Creek near the middle of the park, where notched timbers that were part of the dam are embedded in the creek at the top of a lively rapid.
Restoring the land and constructing Stekoa Creek Park's amenities required a huge effort that involved many volunteers and generous donations. The results of this work have transformed the land from a liability into an asset for visitors and residents of the Rabun County community.