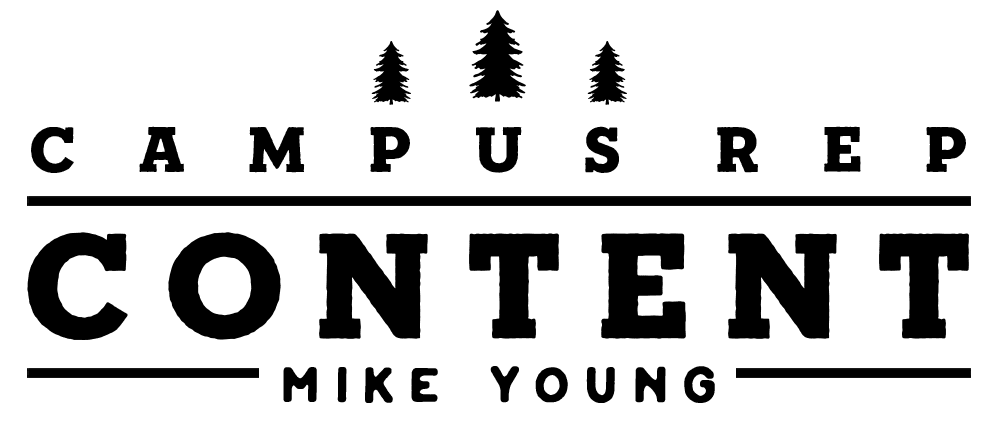 Mike is a Wander North Georgia Campus Rep at Toccoa Falls College. All words are photos are his. Campus Rep positions are offered seasonally.
Where else can you get all kinds of cider, groceries, adult "hard" cider, and all of the fruit based sweet treats you could want in one spot? Mercier Orchards in Blue Ridge is a must-see destination for all of those who are traveling through Blue Ridge, or anywhere in North Georgia for that matter. Fall is the prime time to visit the orchards so you can mix the smell of apple, cool weather, fall colors and nostalgia. The orchards are located just off 515 in Blue Ridge. The orchards have been in operation for over 70 years in this very location and has been family owned since it's opening in 1943.
When planning your visit be sure to check their website for their U-Pick weekends. These are some of their most popular times when the orchard is open for visitors to go and pick your own apples! This typically only happens during their picking season, which runs May through September. We heard lots of visitor's wishing they had gone out to pick while we were there in November so it's totally on our bucket list for next year's picking season! While you're there, check out their 'Events on the Farm' page to see what other cool things are happening before you go.

I've seen some gift shops and some cool general stores but I have never seen anything like this Mercier Orchards on a busy Saturday. They have everything from spices and seasonings, to honey and jams, to produce, to baked goods, and the list goes on and on! They have an amazing selection of honeys, seasonings, and produce! If it's apple flavored the good news is they probably have it and they may even have multiple varieties too!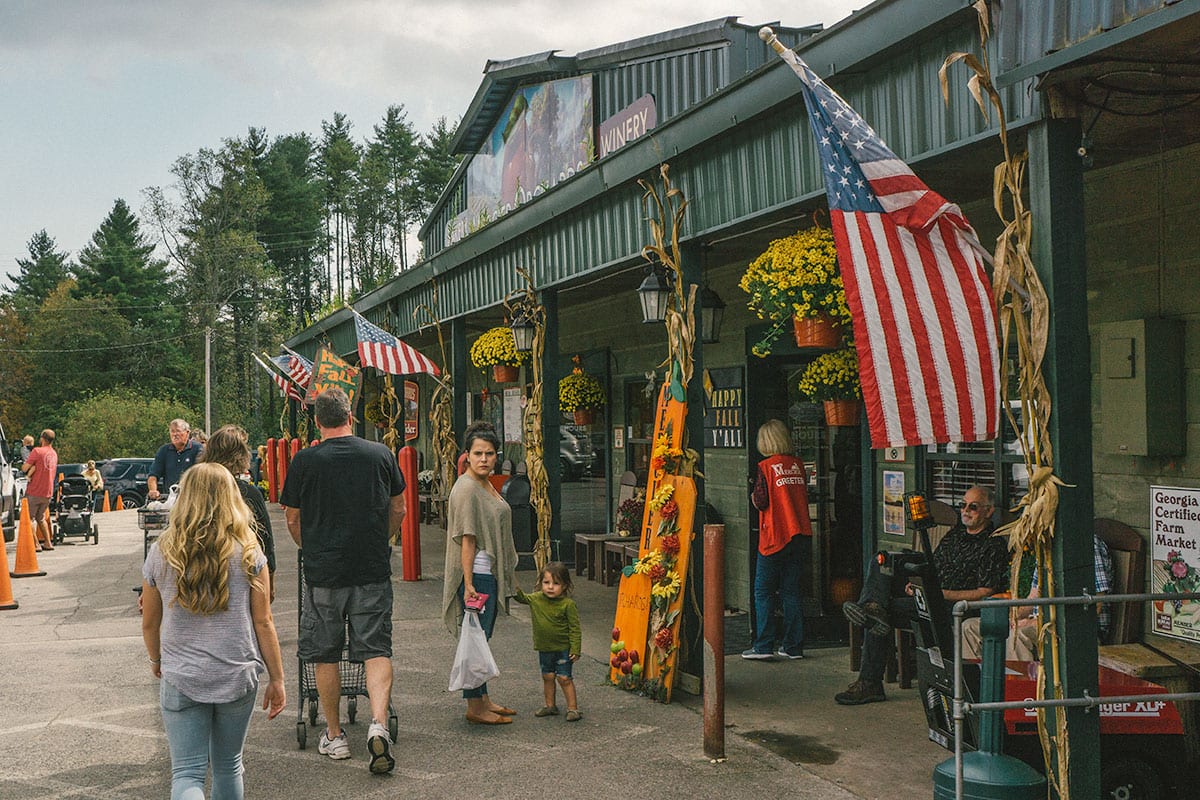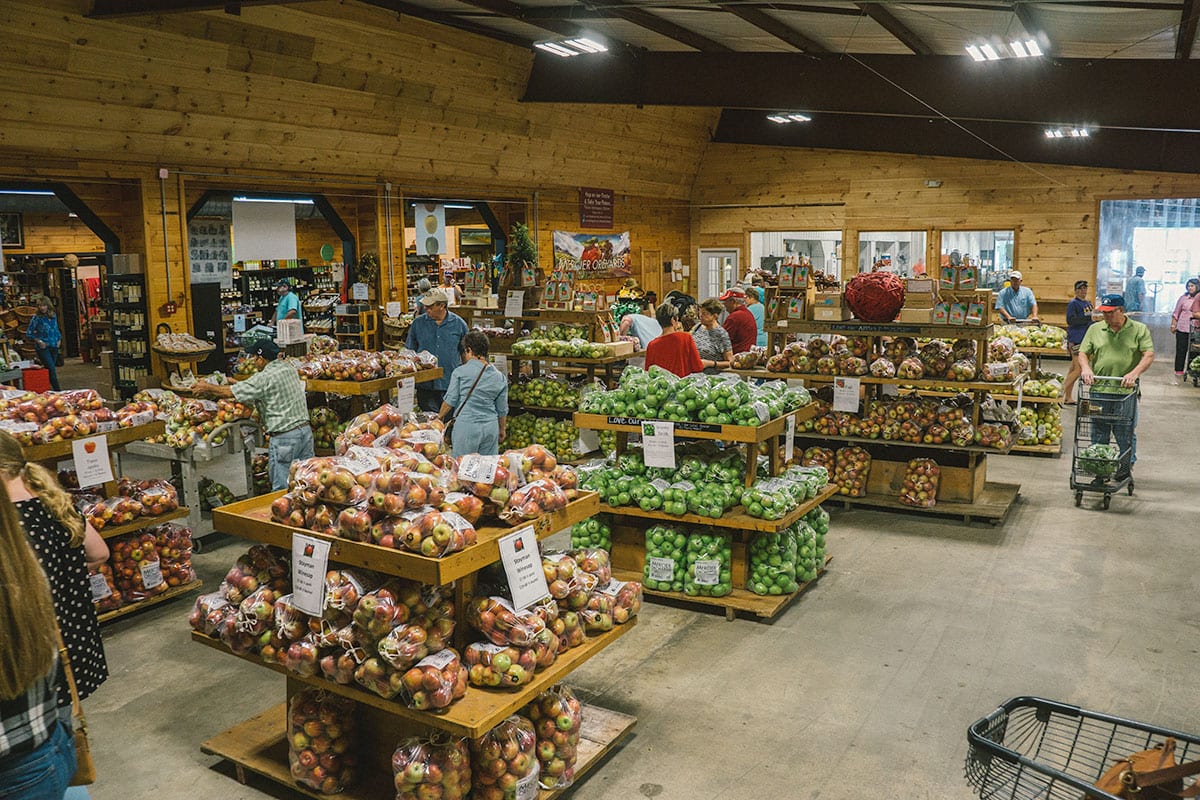 The Market Bakery features a huge assortment of fried pies including varieties like apple (obviously), peach, cherry, and on occasion specialties like sweet potato and cream cheese pies! We tried the apple pie and the fresh apple fritters. I've never had a fritter pulled straight out of the oven like that but they were dang good.
You can wait in a line and get bakery items fresh out of the oven or fryers or if you don't want to wait you can find one of the countless shelves that are stocked with baked goods. Here you will find all kinds of different donuts, fritters, pies, and whatever else the bakers come up with from time to time. It appears that they offer seasonal creations too, so be sure to check what they have whenever you go.
There is also a small café style restaurant where you can purchase snacks, or even a light lunch. The Market Café has both breakfast and lunch menus. On the opposite end of the building there is a little vendor's village, where you can purchase antiques, home goods, or whatever else the current vendors are selling. Pro tip, this is also where you will find the hard ciders!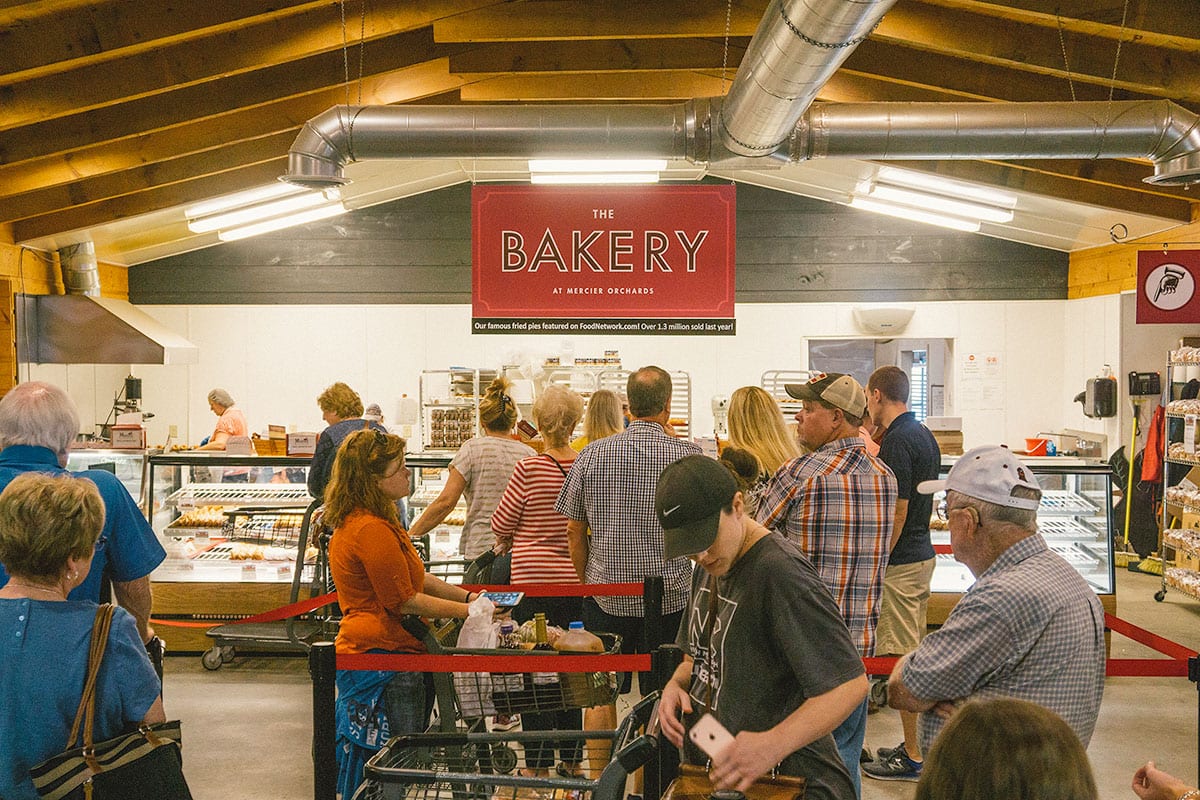 Not sure what to choose? If you were like me and totally overwhelmed with all the options for sweets and fruits on your first visit, then head to the back wall of the general store where you will find apple tastings and a drink counter where you can buy cider by the cup along with other things like slushies. You can try anything they have in those back counters, just ask whoever is working for a sample.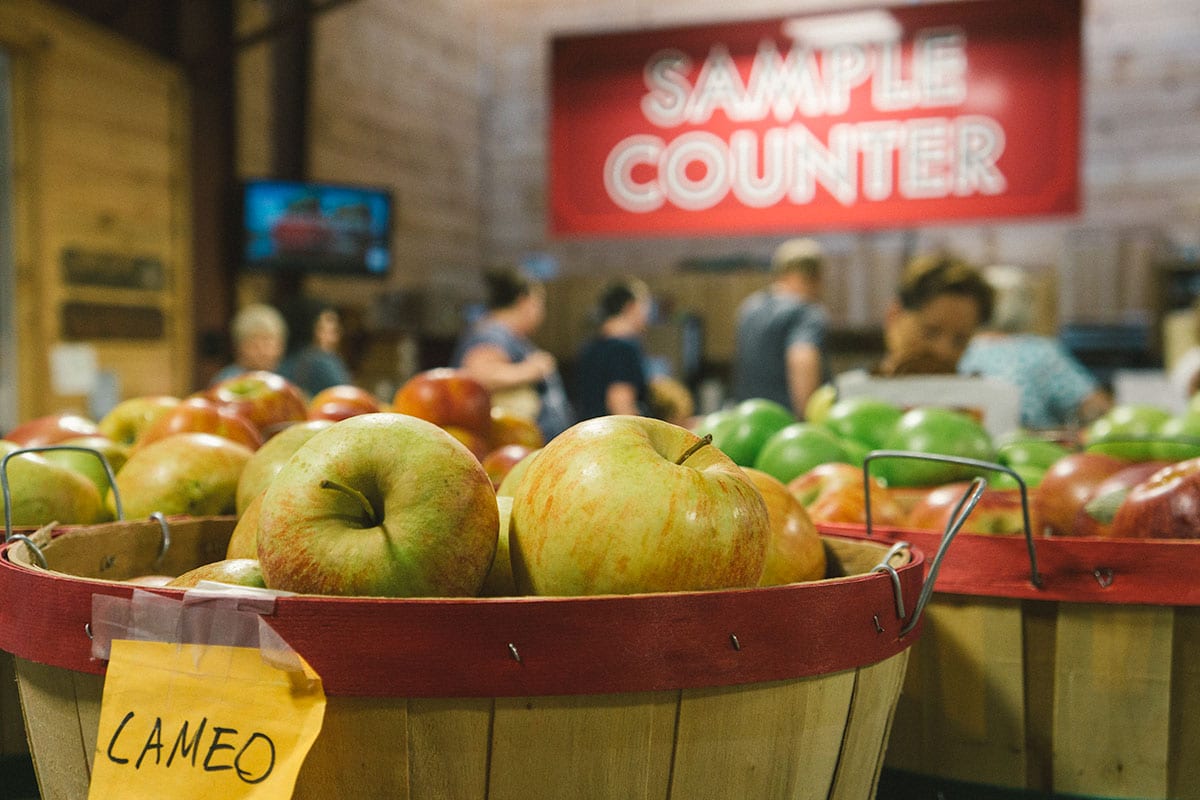 Recently Mercier Orchards partnered with Phoenix Roasters (the best coffee roasting company in Duluth and some personal friends of mine) to create an apple cider caramel cold brew coffee concoction. I wasn't able to get a full cup at the time, but the sample completely blew me away! It was amazing. It may be a limited time offering, so I wouldn't delay taking a trip out there if that is as appealing to you as it was to me. Although, this greatness should have been expected when you pair together two of the best drink makers' in Georgia's creations. A patented Nitro Cold-Brew caramel coffee (ever had coffee served on tap?) and some amazing apple cider put together is to die for! Although, if hard cider is more your thing, they also grow, pick, press, ferment and bottle their own hard ciders all at the orchards! Mercier's is one of the few remaining orchards in this area that sill complete the entire process on-site.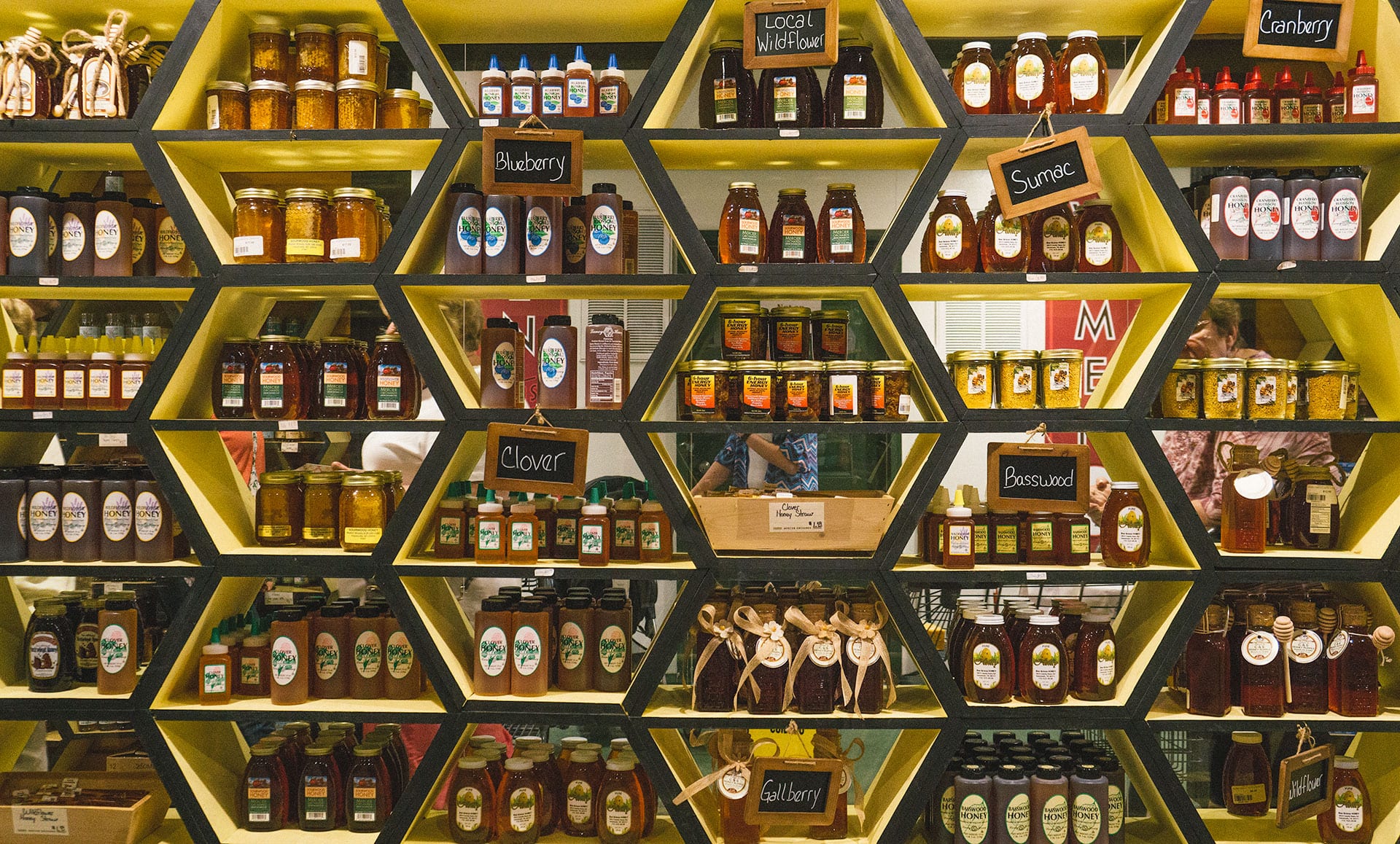 Mercier's Orchards is a must see if you're into apple cider, picking apples, fried foods, etc. etc. The list goes on; there's pretty much something for everybody. Make a day of it and go to enjoy lunch at a local restaurant in downtown Blue Ridge; my fiancé and I love the food at Fightingtown Tavern and Black Bear Beir Garten, to name a couple, then head over to the Orchards in the afternoon (or vice-versa, whatever suits your fancy). If you cross 515 from the Orchards you will come right into downtown Blue Ridge where you will find more restaurants, local shops, and a few other places to get coffee or dessert.