Some of my favorite memories as a kid were the ones where my family went exploring to places exactly like Brasstown Bald. I would never tell them that of course. And honestly, I probably complained the entire time making it a miserable experience for them and the rest of my family. As a teenager, my friends spent their spring breaks and vacations walking barefooted on beaches while I had on shower sandals dodging spiders in state park bathrooms. But looking back there is a definite nostalgia for visiting state parks in our pop-up camper . . . to wandering around a visitor's center reading placards underneath stuffed raccoons or bobcats. These experiences laid the foundation for my love of the outdoors that still inspires me today.
Throughout my twenties though I began to explore the wilder places. While there is nothing wrong with huge platforms loaded with people in front of waterfalls, I prefer walking in a creek for miles while climbing up and down over the waterfalls. And while it's nice to have a big concrete pad to lay my tent on at a campsite, I also love it when my "spot" is a pile of leaves under a stand of trees.
With two boys of my own now, some of that has changed. I am trying to find a nice middle ground with them. We don't go completely primitive. But we also don't go plop down in the middle of 50 other people either. I try to take them on hikes that will challenge them while also taking them to places like Brasstown Bald where they can learn from really well done visitor centers.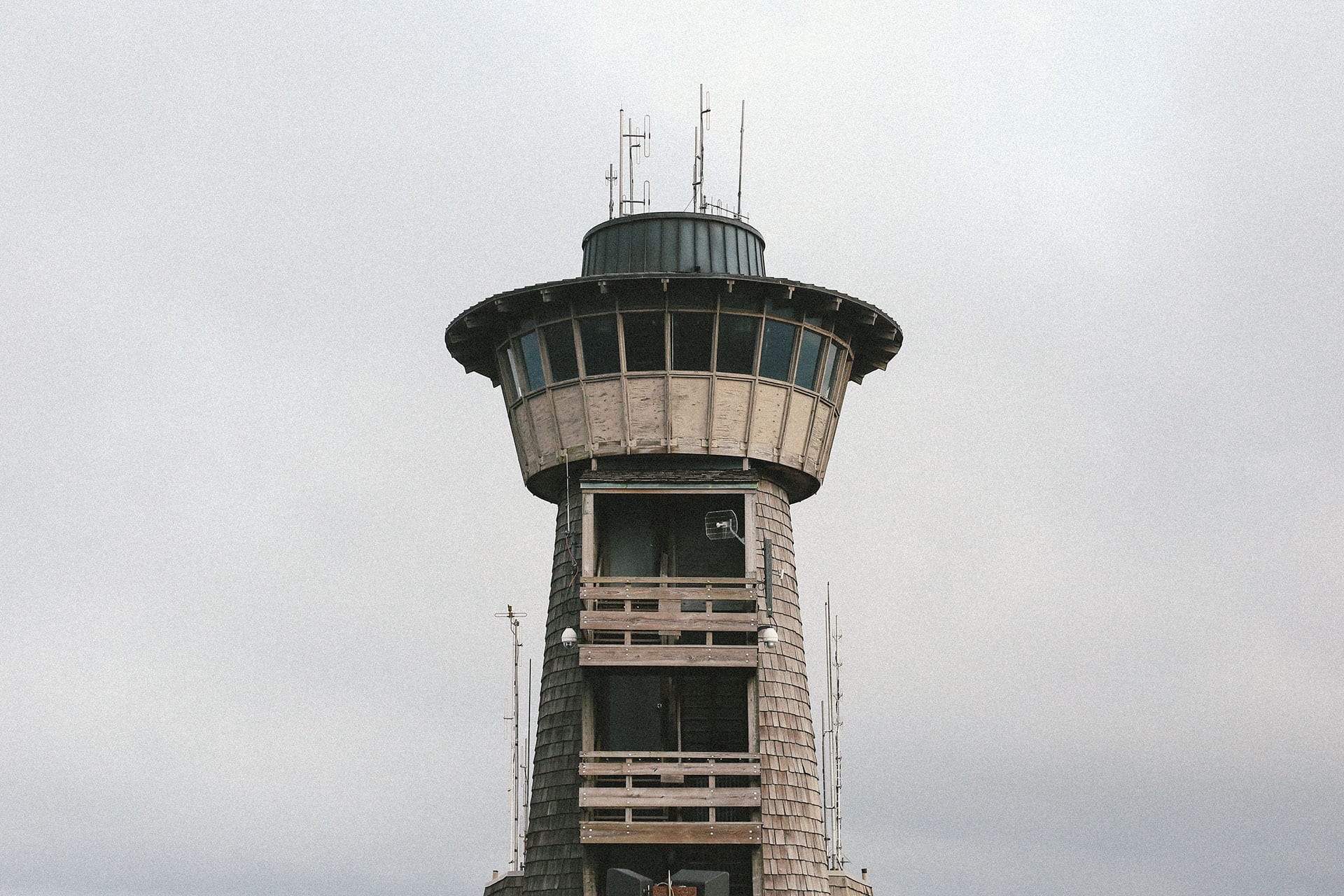 Brasstown Bald is the highest natural point in the state of Georgia coming in at 4,784 feet. It's an absolutely gorgeous peak situated between Blairsville and Hiawassee offering 360 degree views of North Georgia, North Carolina, and on really clear days . . . parts of the Atlanta skyline. But it's not my definition of wild. And that's ok. Because my boys LOVE it.
They are two years old and seven years old and think things like the stuffed bears and animatronic mannequins in the visitor's center are awesome while I am completely creeped out (and you will be as well).
The park is closed from January through March due to the frozen roads and trails and parking is $5 a person with kids being free. The park is staffed with some of the sweetest and nicest volunteers we've come across. They all do a fantastic job and represent North Georgia so well.
When you turn off the main road, there is a 3 mile paved road lined with creeping rhododendrons and mountain laurel that leads you up to the parking lot and base of Brasstown Bald. There are a ton of picnic tables up here and is a great spot for to bring your own lunch. Keep in mind that the wind rolls up over the mountain so it can be almost ten degrees cooler than down on the main road and even colder on really windy days.
From the parking lot there is a .6 mile trail to the top. It is more golf cart path than hiking trail . . . but again . . . you are not coming here for the wild nature of it all. This is also where I have learned to swallow my pride.
For someone like me who loves being miles into the woods with forty pounds on my back, walking on a paved golf cart trail doesn't quite feel right. I have made multiple hikes to the top of Brasstown Bald with concrete under my feet. But . . . and it's a very important but . . . I am getting old. And getting older by the day.
I could tell you that we take the shuttle for my kids . . . that they love riding in the van . . . and talking to the retired volunteers and listening to their stories on the way up . . . but it is just not true. We take the shuttle because I am old. Plain and simple.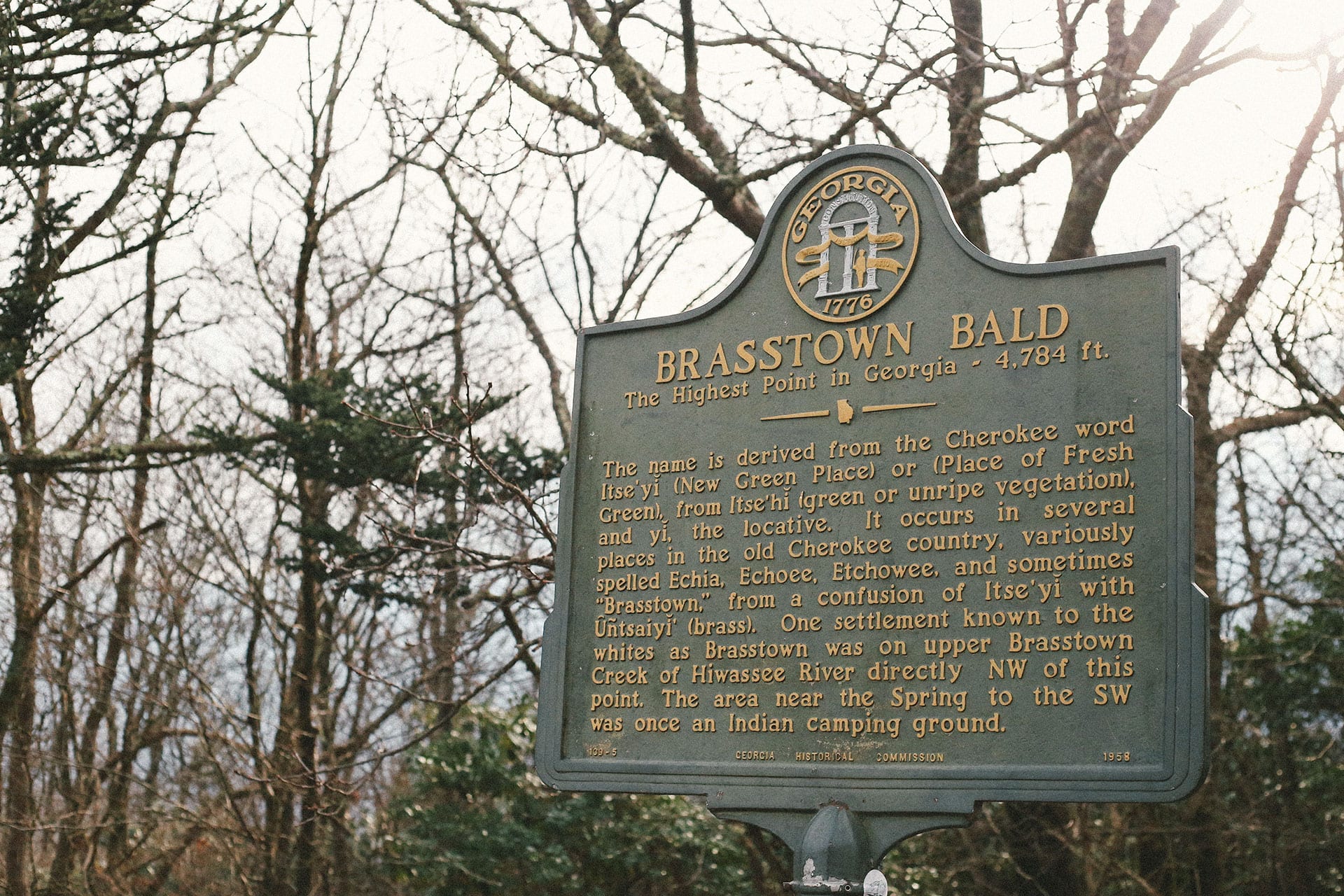 The trail to the top is only .6 miles but it is a tough half mile as it is a quick and steep incline from the parking lot to the summit. Paved trail or not, this isn't easy. Don't be freaked out though if you want to make the walk. It is completely doable and I am probably making it sound like Everest at this point. It's just that I am old and the van has air conditioning and what with the kids and all . . . I really have no other choice.
Once at top you will find a visitor's center with the aforementioned stuffed bears and the talking robotic mannequin park ranger. You will find a theater showing short videos on the history of Brasstown Bald and the surrounding area. You will also find those 360 degree views. They do a good job here with signage showing you what mountain peaks you are looking at in all four directions.
The kids love it because they have never seen this much land laid out in front of them before. The high school and college kids love it because they get to put their selfie sticks to good use. And of course the adults love it because we get to ride the air conditioned van to the top and back again. At Brasstown Bald, we all win.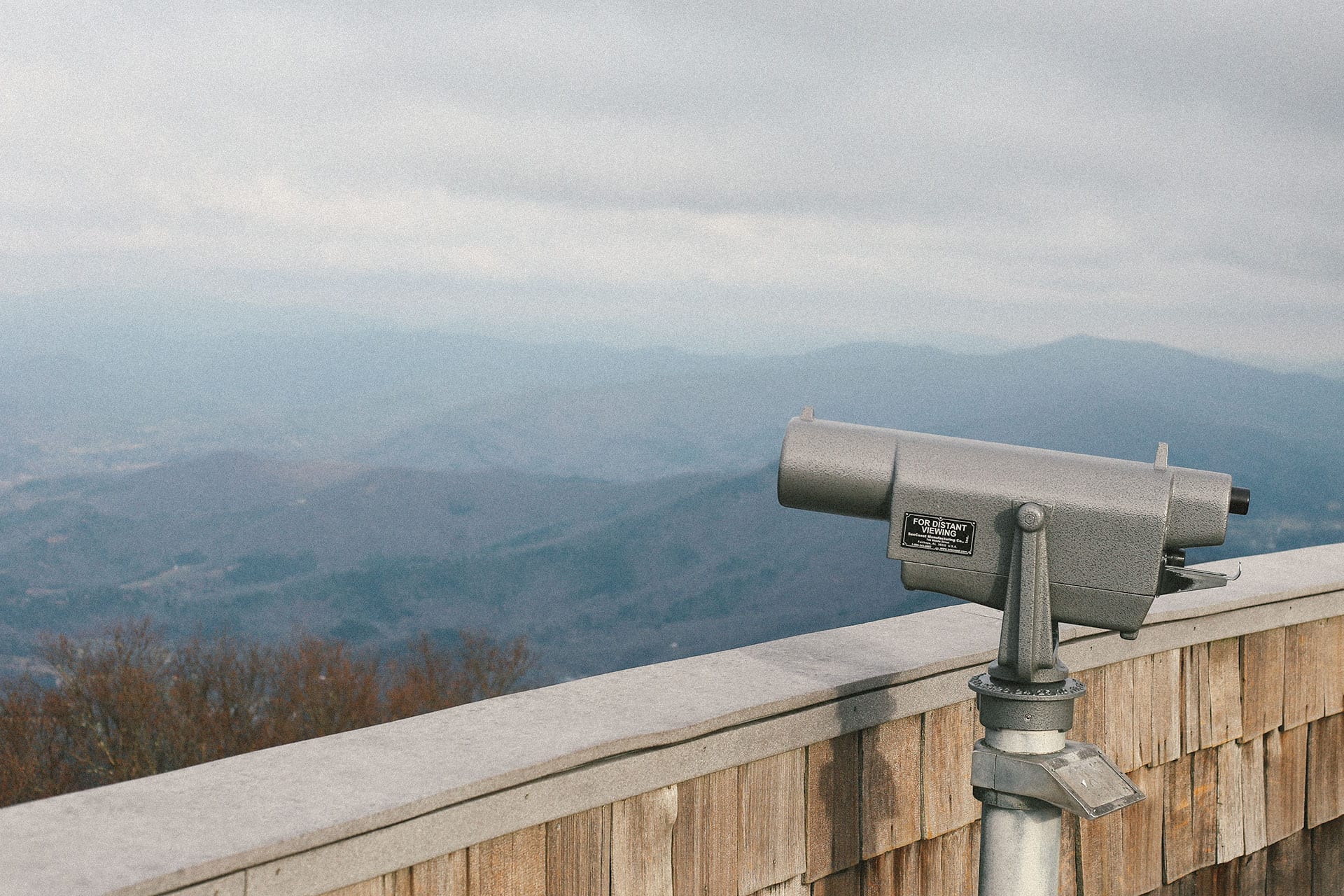 Getting There: From Blairsville, Georgia take US 19 & 129 south for 8 miles. Turn left (east) onto Georgia 180. Go 9 miles to Georgia Spur 180 and turn left (north). Go 3 miles to the Brasstown Bald parking lot. You can also find it on our map.