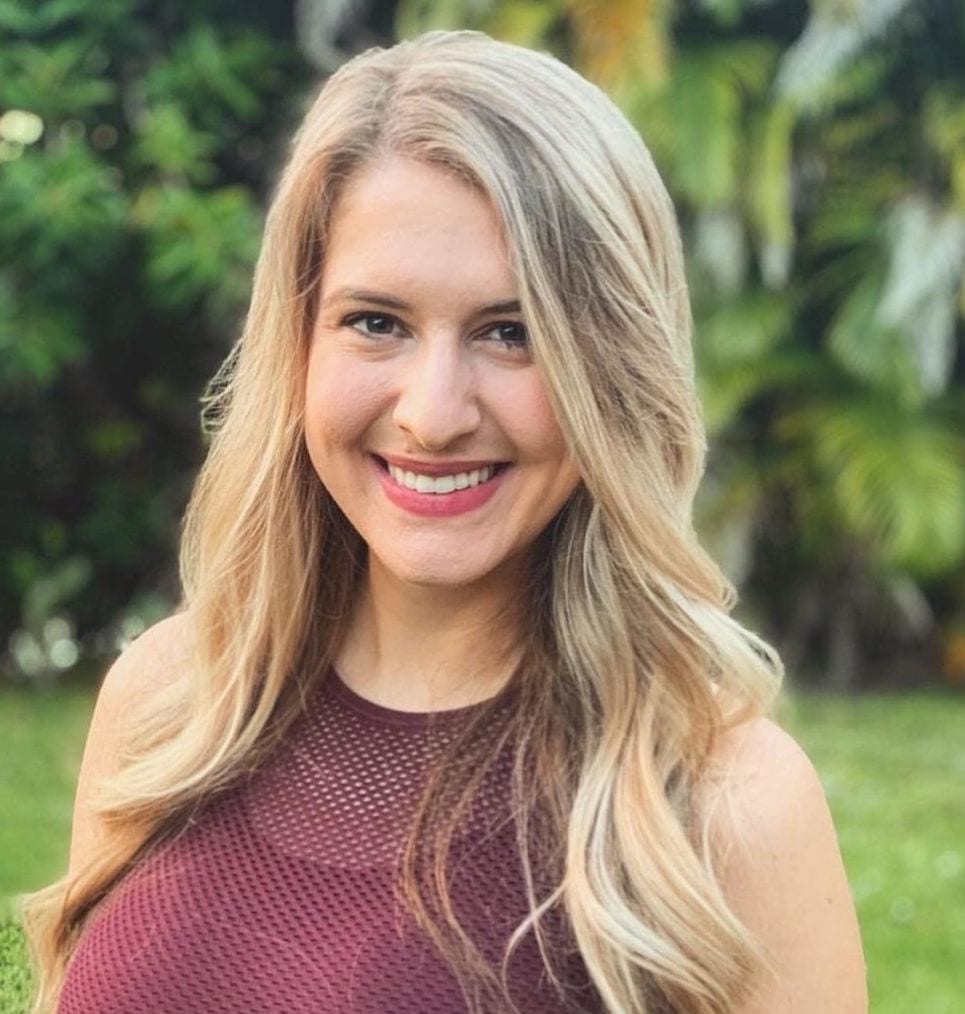 words and photos by
Katie Gillen
Katie moved to the state a few years ago after spending some time in Connecticut. She has spent her first few years in Georgia wandering all across the state to see as many waterfalls and beautiful sights as she can.
Our latest North Georgia adventure brought us to the city of Blue Ridge, Georgia and with it a special twist. Joining us was the newest member of our adventure team, William, our seven-year-old bull terrier! We had an amazing time exploring this quintessential North Georgia mountain town. The city's beauty and unique collection of entertaining experiences blew away our expectations. We hope you enjoy our Weekend Guide to Blue Ridge, Georgia as much as we enjoyed making it!
As with all of our Weekend Guides, this is just a very small snapshot and we are no doubt leaving off tons of great local businesses and outdoor spots. So be sure to check out the official Blue Ridge, Georgia tourism page for a full list of events, shops, and restaurants. They have an awesome blog with a ton of great lists and recommendations and an active and beautiful social media accounts so go and give them a follow! And to help us for our future guides, be sure to leave a comment below and let us know your favorite things to see and do while in Blue Ridge and we'll try to get them incorporated in future issues/revisions!
Blue Ridge is located in Fannin County where 40% of the county lands are in the Chattahoochee national forest. With that kind of percentage, we knew we were in for some good hiking and fun in the outdoors. The Toccoa River and it's surrounding creeks offer the very best trout fishing in the state which is why Fannin County is recognized as the Trout Capital of Georgia. In the fly fishing world, Oyster Bamboo Fly Rods downtown is world renown for Bill Oyster and his family's famous handmade fly rods. While they're not a traditional outfitting shop, people from all over the world come to hang out with the Oyster family for a week to build their own fly rod in a workshop setting.
There are plenty of options for those looking to enjoy the natural beauty of Blue Ridge while staying on dry land. Check out Hell's Hollow Adventure Outpost for horseback riding and zipline tours. Blue Ridge Mountain Outfitters, also in the heart of downtown, offers bike rentals and tours of the surrounding scenic trails. For less experienced riders, the mountain trails can be a difficult so if you're looking for city riding or something a little easier, we suggest heading down the street to Pedego Electric Bike. Their pedal assist rentals will help make life a little easier for you!
Cast and Blast Inn is a cute Bed and Breakfast located on Main Street in Downtown Blue Ridge. It is run by the folks at Oyster Bamboo Fly Rods. If you're looking for something in the mountains there is the Aska Lodge bed and breakfast or a variety of cool and quirky cabins on Airbnb like Gilreath Old Farmhouse or the Wren's Nest. Our friend's at Above the Rest also have a ton of private cabin rentals available and can help you pick the right spot for your budget and needs and every cabin comes with an amazing view!
There are lots of places to shop along Main Street in downtown Blue Ridge. One of the prettiest and best stocked shops is Blue Ridge Cotton Company and their accompanying food market next door, Gather. The owners are some of the finest people we've met in North Georgia and were the inspiration for our 1% for Rabun County Initiative. BRCC and Gather started their 1% give back to charity in their Blue Ridge shop and inspired us to figure out something similar for our shop here in Rabun County. Great shop and even better people.
And be sure to stop at Huck's General Store to get some candy and postcards from your visit. Your kids will LOVE this place!
About a half mile outside of downtown Blue Ridge, Folk Apothic offers organic and wildharvested herbs, mountain medicinals, salves, local produce, teas, mountain knowledge, and all things folk. We sell their products in our store in Clayton but it's tough to beat going into their beautiful and inviting shop in Blue Ridge. It's part retail store, part apothecary, and part kitchen. It looks and feels amazing and their owners and staff are equally some of the nicest and most caring folks we've come across.
There were so many great places to eat in Blue Ridge that we ended up bringing back a lot of food just so we could try it once we were no longer full. One of our favorite spots was the Lake Blue Ridge Marina Boat Dock Bar and Grill. It is a casual setting overlooking Lake Blue Ridge with all outdoor seating. It's the perfect spot to grab some of their smoked buffalo wings and fried pickles. And the views of the lake aren't bad either.
For those looking for more of a traditional inside restaurant we recommend several options – Black Sheep Restaurant Bar and Patio (which boasts the largest patio bar), Blue Ridge Brewery, Southern Charm Restaurant (get the biscuits and apple butter), Harvest On Main, and last but not least The Sweet Shoppe. We took home several tasty treats like the Miss Scarlett red velvet cupcakes and gooey bars. The cupcakes were fantastic and it's no surprise when we found out that the owners of the Sweet Shoppe were winners on Food Network's Cupcake Wars.
Going to Blue Ridge we knew we wanted to see the Swinging Bridge on the Toccoa. Knowing we could drive pretty close to the bridge before beginning our hike made us feel comfortable bringing William along.
Driving to the bridge we went through the forest and around a windy road that seemed like it stretched on for 20 miles. We finally came to a point where we had to turn onto an unpaved road. There is a very small sign for the bridge otherwise you could miss it. You then go for 3 miles on a gravel road until you get to a clearing where you can park and hike to the river and swinging bridge. The entire drive we weren't sure if we were in the right place. Luckily we found the parking area and it was no time before we heard the sounds of rushing water and found the bridge. You can get the full details from our friends over at Atlanta Trails.
It is a great spot to hike – especially in the summer where the shade of the trees and the rushing river helps to cool you down. We can only imagine the views as the Fall foliage starts to change. On our hike we saw something we've never seen before – there were at least 20 large butterflies all flying around a clearing near the river. We believe they were Eastern Tiger Swallowtails – unfortunately too elusive for us to capture in a photo as they were flying all around us.
Some other hikes to check out near Blue Ridge – Fall Branch Falls, Long Creek Falls, Springer Mountain, and 3 Forks. As with all outdoor activities in North Georgia, please Wander Responsibly, practice leave no trace ethics, and leave things better than you found them.
There are also a variety of places to experience in Blue Ridge. We recommend simply walking downtown and taking in all of the cute shops and restaurants. In downtown, you can also take the Blue Ridge Scenic Railway. The Railway ride takes 4 hours to complete and is a 26-mile round trip tour along the Toccoa River. The train stops for layovers in McCaysville, Georgia, and Copperhill, Tennessee.
Just a couple miles from town is Mercier Orchards with gorgeous views of the mountains. They offer U-Pick on Saturdays and Sundays from 10am-4pm. While there be sure to get some apple cinnamon bread and some cherry hand pies (they have a ton of other flavors too!). In addition to treats, they also have their own cider and hard ciders available.
After you've had your fill of treats and are sore and tired from hiking, the best spot to end your night is the Swan Drive-In (1 of only 4 drive-ins left in the state of Georgia). Drive-Ins seem so elusive and nostalgic. We love that we could find one in Blue Ridge. They typically have one show per night and vary from older films to newer releases.
There is so much to do in Blue Ridge that we simply couldn't fit everything into a single day (like the Bigfoot Museum). We left with a long list of restaurants, activities, and places that we will have to return to experience – and we can't wait for our next trip! What stood out the most to us was the sheer volume and variety of things to do. Blue Ridge, Georgia is the ideal destination for anyone to craft their own personal experience while exploring one of North Georgia's truly magical cities.
Leave a comment below with your favorite places to visit, shop, eat, and stay while in Blue Ridge and we'll try to get them included in future revisions to this article!