2020 Recap &
"Shareholder" Report
We can't thank you enough for an amazing 2020. While this year no doubt had some unique challenges - to put it mildly - we were blown away by your support all year long.
We believe small business and Main Street America have a lot of life left in them. And since we don't have shareholders like Amazon or the big box stores, we think it's important every year to celebrate our own version of a "shareholder" report directly with you.
There is always the risk that sharing this type of information can come off heavy handed or boastful or just land the wrong way. Please know that's not our intent. We share and celebrate these things humbly with you for three specific reasons.
It's our way of keeping ourselves accountable to you by doing what we said we were going to do when we started our business.
It's our way of illustrating the potential for how powerful shopping small can still be.
And it's our way of honoring the investment you make in our family, staff, and community every time you spend your hard earned dollars with us.
Donated to local non-profits and civic groups in 2020
While 2020 and COVID presented us with challenges like we have never experienced before, it also taught us some lessons that we want to make sure we carry forward with us into the future. Particularly as it relates to our staff. 

• We lowered our Amazon spending by 87%.
• We achieved the majority of this by switching our supply ordering to a local small business in Toccoa, Georgia. We switched purchasing our shipping supplies to a family run business in Gainesville, Georgia. And we now purchase as many of our operational items as we could from small or regional businesses.
• We shipped to all 50 states for the first time ever!
Trash Picked Up Through Organized Cleanup Hikes
Single Use Shopping Bags Eliminated
In 2020, we also doubled down on our commitment to local makers and artists and increased their product offerings by 75%!
within a 100 mile radius we stocked items from . . .
35 Makers, Artists, & Small Businesses representing over 225+ items
and from across the country an additional . . .
25 Makers, Artists, & Small Businesses representing another 195+ items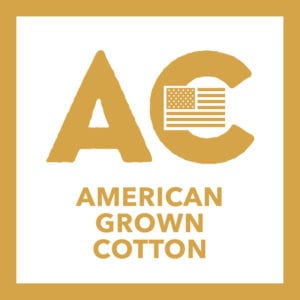 To make our Wander clothing line even more sustainable, we switched our longsleeve t-shirts to a material made with American Grown Cotton.

We also switched all of our sweatshirts and hoodies to a material that is made with organic cotton and recycled materials with USA yarns.

Additionally, we introduced a new material that all of our Classic Logo shirts will be printed on in 2021 that is made from 25% organic US grown cotton, 50% recycled plastic bottles, and 25% tencel modal from renewable beech trees. All made with yarn that is spun, knit, fabric dyed and finished in the USA.
it was a hell of a 2020 and we can't wait to see where 2021 takes us
THANK YOU FOR OUR SUPPORT