This is our first of what we hope to be many Weekend Guides to all the great North Georgia cities. Since it is in our backyard, we thought we would begin with the city we love the most . . . Clayton Georgia.
Clayton is just an hour and thirty minutes from Atlanta and only an hour and fifteen minutes away from Athens, making it the perfect day trip to the mountains. It is also on the way to the Western Carolinas and cities like Asheville, Highlands, Cashiers, and Bryson City making it the perfect afternoon or overnight stop if you are heading in that direction. So whether you are just driving through or looking for a great place to spend a weekend, Clayton has a little bit of something for everyone.
Warwoman Dell, Black Rock Mountain State Park, Bull Sluice, Tallulah Gorge State Park
No trip to the North Georgia mountains would be complete without hiking. With waterfalls seemingly trickling down at every corner, hiking has never been more rewarding with gorgeous waterfalls at the end of nearly every trail. The two closest hikes and waterfalls are the Warwoman Dell trails and Bull Sluice. The Warwoman Recreation area and Becky Branch Falls are a quick five minute drive from downtown Clayton. This is a relatively short hike but it's beautiful year round and is the perfect spot for a road side leg stretching session. Bull Sluice is also a short hike but what makes it stand out is that it's typically full of kayakers and rafters running the Class IV+ rapid. If you have never watched kayakers run a serious rapid, this is a great spot to do it. There are also plenty of spaces for swimming in warmer months. And if you come to Clayton and don't stop at Tallulah Gorge you are missing out. The hike is straight up and down with a HUGE flight of stairs. But it is well worth it if you can handle the workout. If you are not looking for something that strenuous, you can always pop in the location to Instagram and see gorgeous shots from the bottom of the Gorge.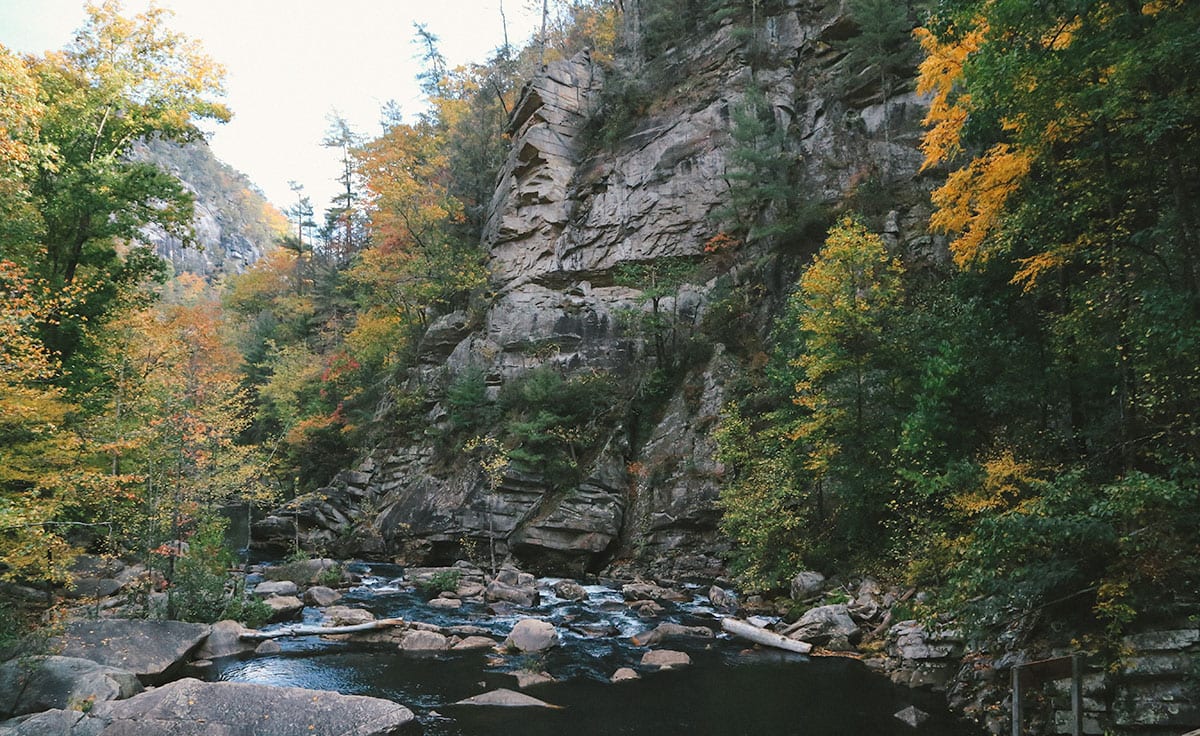 U-Joint, Clayton Pharmacy, Fortify & Fortify Pi, White Birch Provisions, Fromage, Sunday Diner, Tiger Mountain Vineyards
Clayton really surprised us with how good the food is. Its no Old Fourth Ward or Midtown in Atlanta. But with a city population just over 2000 people, it is doing alright. Fortify is the crowning jewel and rightfully so. Make sure you get reservations if you are looking to eat on the weekend and check out their sister restaurant Fortify Pi for some amazing pizza. U-Joint has good food (we are eating there right now) but it is their nice beer selection and huge patio that you are coming for. It is where you'll want to be to enjoy a crowd and drinks. Try the egg rolls or quesadilla or go with their solid burger options (the Steinbeck's is our favorite). And get the tots.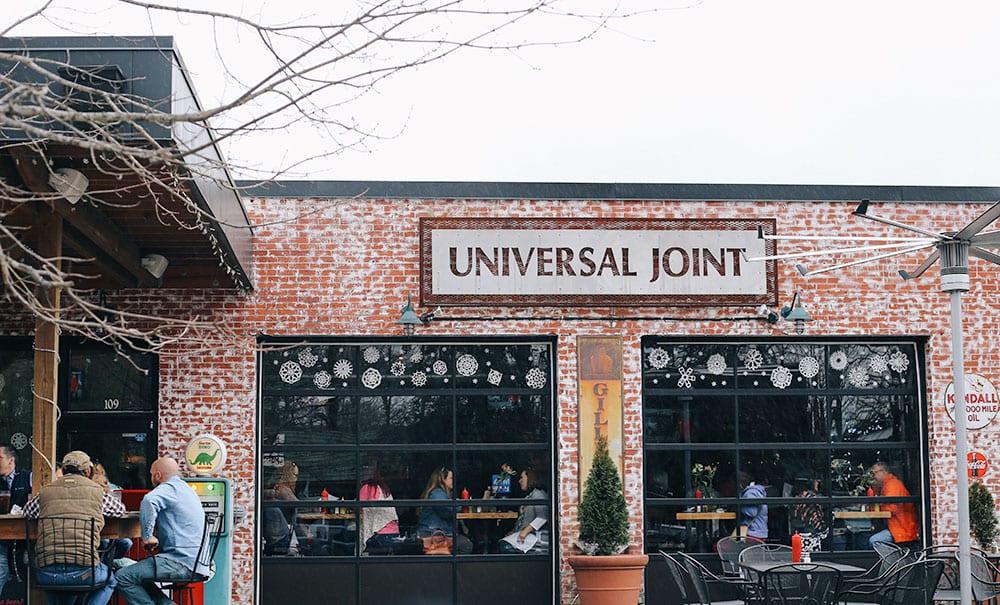 For something more low key, check out the Clayton Pharmacy & Soda Fountain. They serve traditional lunch counter food and have ice cream and shakes that are really good. The pimento cheese sandwich is one of the best. Fromage is unassuming on the outside and tucked on a side street but inside owner/chef Jenny nails it. The menu changes daily and everything is made fresh. This is more of a soup, salad, and sandwich spot but keep your eye out for the cakes, pies, and speciality cheeses which are always great. White Birch Provisions is one of our favorites. Part coffee shop. Part fresh bakery. Part artisan grocery store. Part wine cellar. It is cute, small, and delicious. Make sure you get a cinnamon roll if they have them and try the fresh made bread on the weekends. For breakfast, our favorite is Sunday Diner. Owners Michael and Chris are the epitome of a local small family business with their kids helping out when and where they can and every body in the restaurant seemingly knowing everyone else. The Rusty Bike is also another great breakfast option.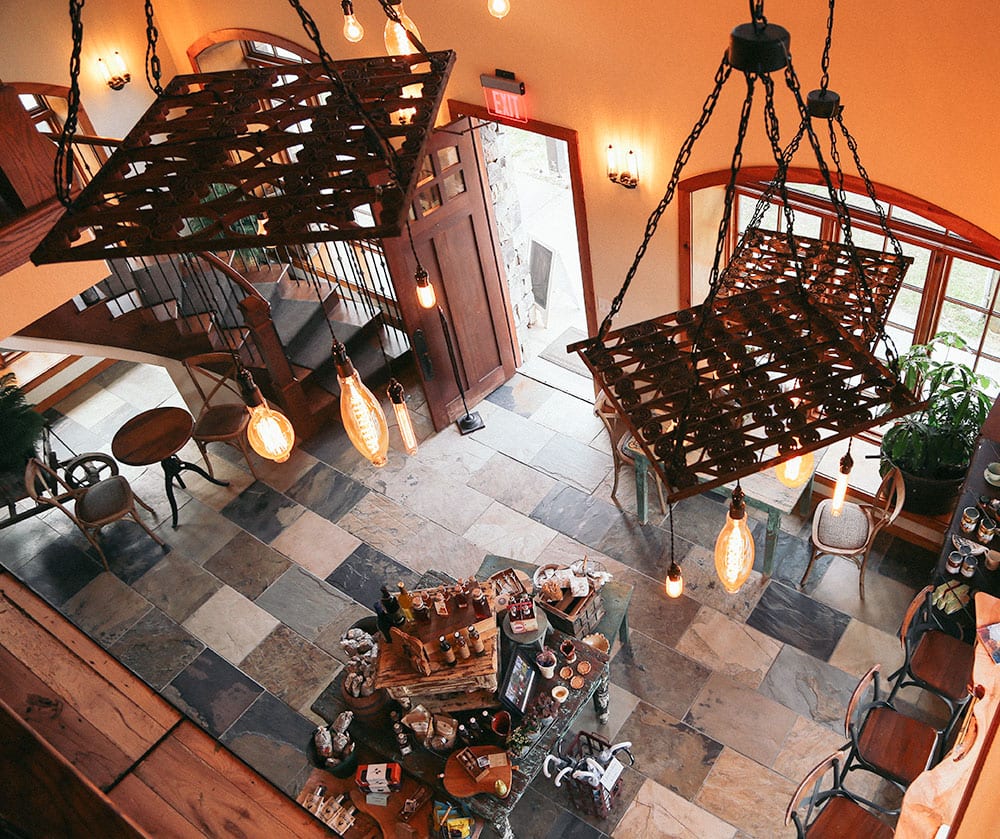 Tiger Mountain Vineyards is a national award winning winery a few miles south of Clayton in Tiger, Georgia. They have a beautiful tasting room and an exceptional staff that is patient and knowledgeable if wine is your thing. The best in the region. They also have the Red Barn Cafe out back serving delicious food May-November. You can also visit Stonewall Creek Vineyards and 12 Spies Vineyards if you are into wine.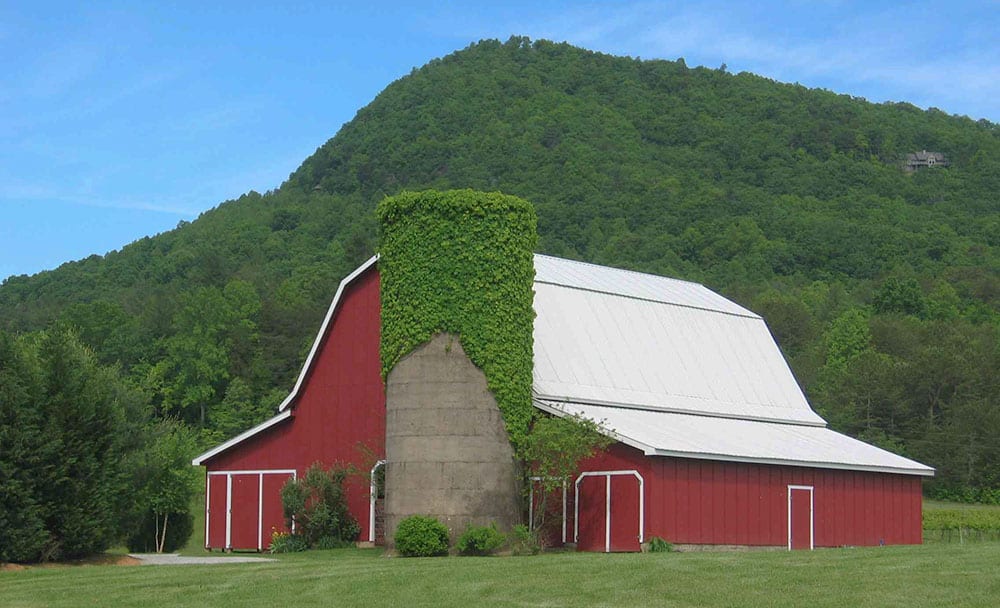 Black Rock Mountain State Park, White Birch Inn, Airbnb
If you want to sleep inside in a nice and comfortable bed, we have you covered. If you want to sleep out under the stars with a campfire crackling nearby, we have you covered. First the comfortable options. Check out the White Birch Inn in the middle of downtown. They are the folks behind White Birch Provisions and have six unique rooms in the 100+ year old building. Unfortunately Clayton doesn't have a lot of hotels or cabin rental companies so if you're looking for a cabin, Airbnb is the best route. Luckily for you we've compiled a list of some of the best ones.
For camping, you can head north fives miles past Clayton to Black Rock Mountain State Park (which also has some hiking trails and scenic views). They have a few primitive camp sites but most are the park and pad kind. If you are ok with a 20 minute drive, the Lake Rabun Hotel is a great place to stay and there are campgrounds on the back side of Lake Rabun and Lake Seed. We also have some deeper recommendations for Northeast Georgia in and around Clayton here.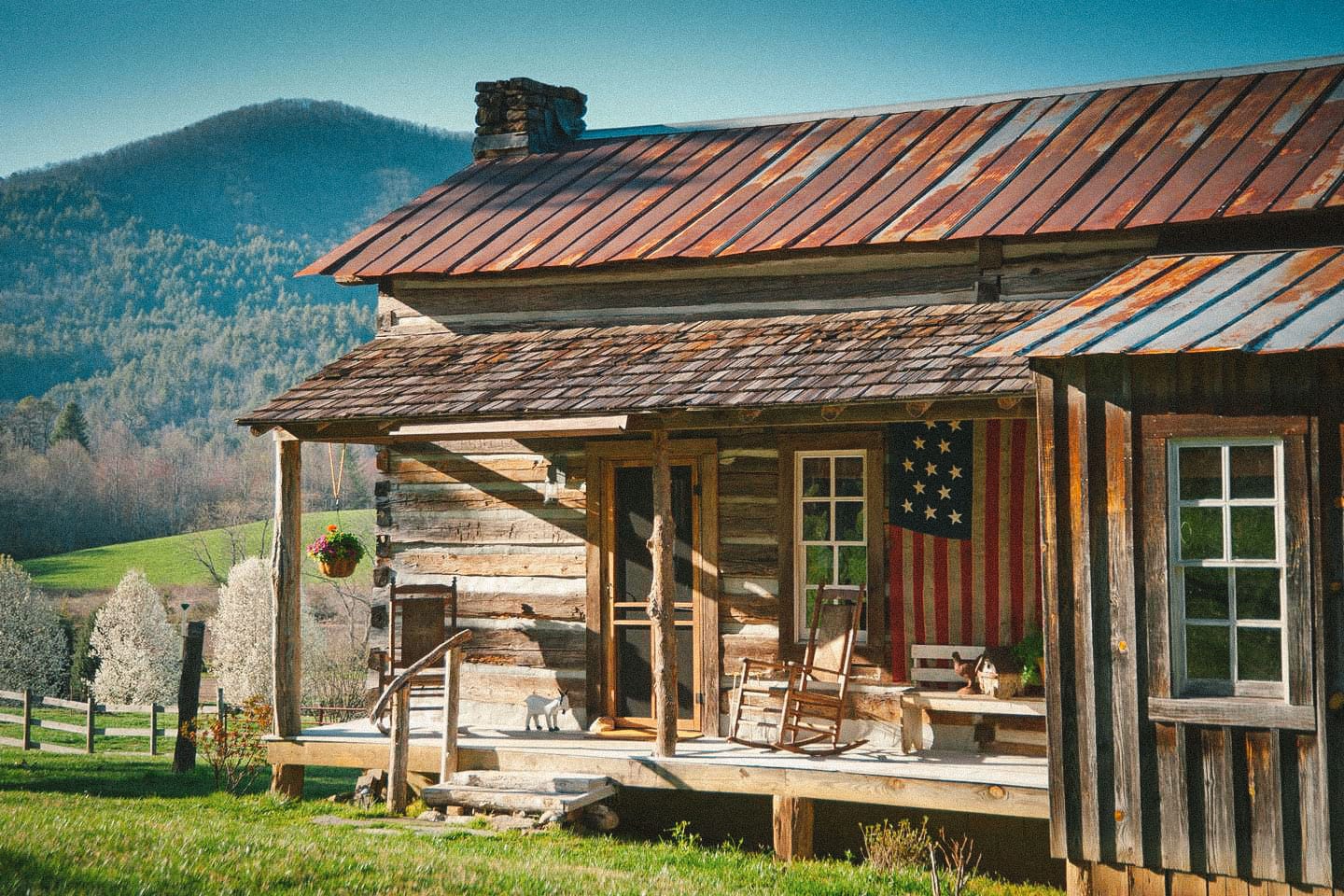 Blue Ridge Toys, Blue Ridge Honey Company, Cage Free
Cage Free Boutique and Blue Ridge Toys are two of our favorite Main Street shops. Blue Ridge Toys is crawling with amazing toys that your kids will love and Cage Free is a charming boutique run by our friend Kimberly offering all kinds of fashionable wares. Blue Ridge Honey Company is on the way into town and has an impressive selection of regional and local honey. They also do taste tests so you can try the dozens of varieties that they offer. Tree House on Main is another great boutique at the bottom of Main Street.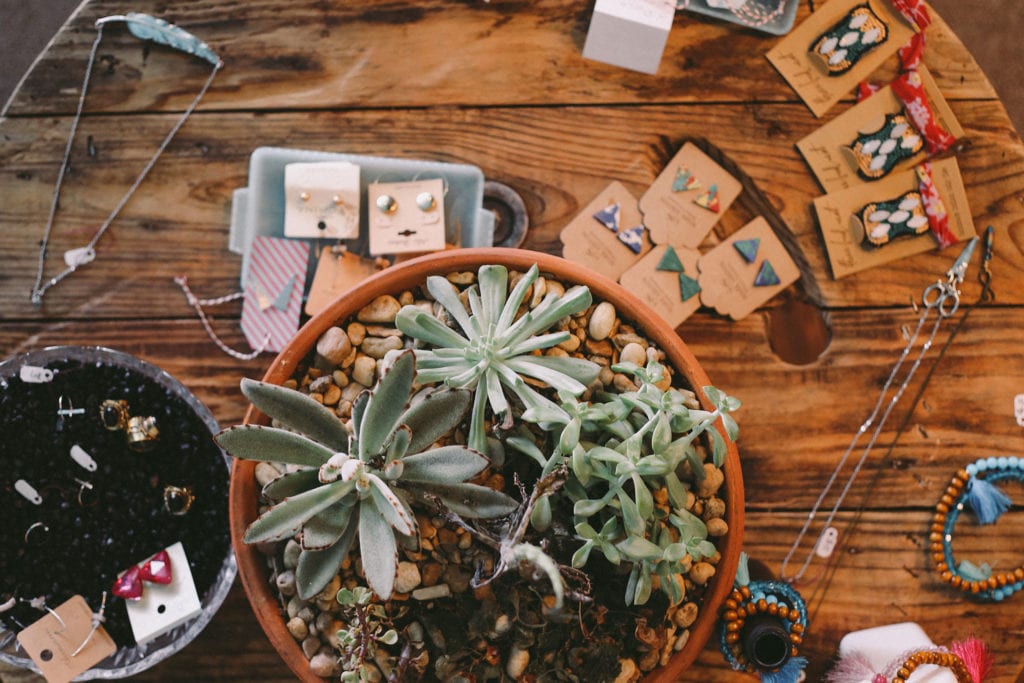 Tiger Drive-In, Goats On A Roof
If you want something outside the norm, The Tiger Drive-In has been around for 60+ years and is still cranking out nostalgia alongside current films like Batman vs. Superman. They have a grill on site serving food and you are welcome to bring a picnic. If you are nice, the owner Tom will even let you camp out in the field after the movie is over. Just make sure you email him and get permission first. Goats On The Roof is . . . different. This is a great place for kids but if you are not a kid, you might be confused. It is basically a normal road side tourist shop with the one difference being that they have a bunch of goats who ramble about on the roof. You can feed them. You can stare at them. And that about covers the entertainment options at Goats On The Roof.